An intruder posing as a priest has spent the night with the Queen's Royal Coldstream Guards at a barracks close to Windsor Castle, raising concerns once again about security at the royal palaces.
The Coldstream Guards are recognised by their red jackets and black bearskin hats and have a ceremonial role as protectors of Windsor Castle and Buckingham Palace.
A man pretending to be a priest
As reported by TalkTV's The Newsdesk, soldiers were approached at the gate by a man who claimed to be a priest. A source told TalkTV's The Newsdesk:
The guy turned up at the gate in the evening and said his name was Father Cruise and claimed to be a friend of the battalion's Padre Rev Matt Coles.
He then apparently spent the night eating, drinking, and talking with senior officers before they offered him a bed for the night, even though he showed no identification or credentials.
The source continued:
It was only later when he started talking about how he had worked as an ejector-seat test pilot and had some organs replaced that the chaps started to get suspicious.
Checks were made in the morning. It was apparent this guy wasn't a bona fide priest.
They added:
This is just an extraordinary breach of security.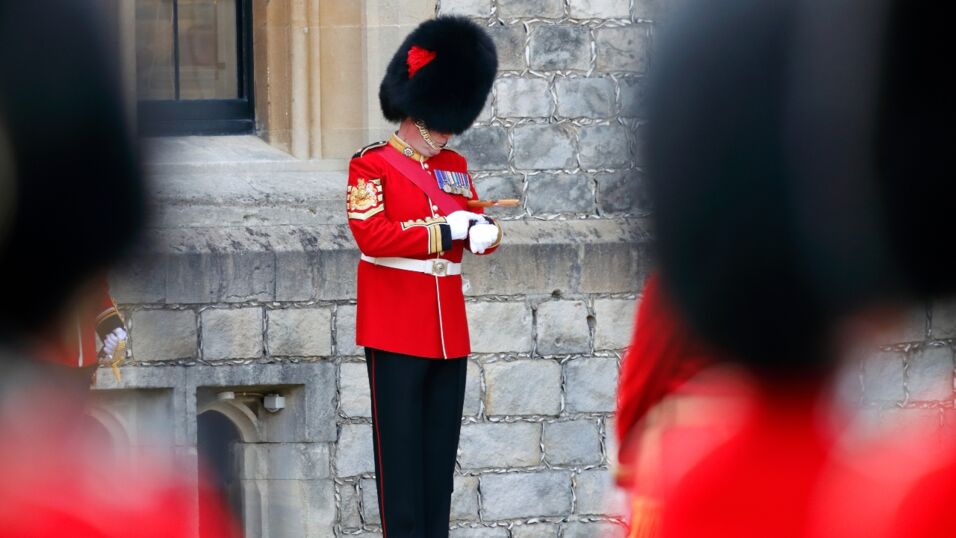 According to The Sun, the intruder was escorted from the premises a couple of hours prior to the Queen — who had spent Easter at Sandringham — returning to Windsor.
A Thames Valley Police spokesperson told The Sun:
We received a report of an intruder at Victoria Barracks in Sheet Street, Windsor, at 9.20am on Wednesday.
Sources told TalkTV that the man was known to local police for having mental health issues. He was not arrested.
More security woes for the Royal Family
An urgent investigation into the security breach has been launched by the Ministry of Defence. An army spokesperson told The Independent:
The army takes this breach of security extremely seriously and it will be thoroughly investigated as a matter of priority.
This incident is now part of an ongoing investigation and it would therefore be inappropriate to comment further at this time.
The Metropolitan Police recently revealed that a total of 470 crimes were recorded at Buckingham Palace, Kensington Palace, St James's Palace and Clarence House—either inside or immediately outside the grounds—between 2019 and 2021.
This latest breach only adds to the security woes of the Royal Family and justifies Prince Harry's concerns about safety in the UK.
Read more:
⋙ The Queen: This is why she is spending more time in Scotland
⋙ The Queen: Family members that can spell trouble for her Platinum Jubilee celebrations