During a ceremony at Windsor Castle on Wednesday, Queen Elizabeth inadvertently shared a never-before-seen portrait of her great-grandchildren. The 95-year-old British Queen was recently photographed beaming at a ceremony in Windsor Castle after taking some time off owing to ill health.
Fans of the royals saw the family portrait sitting on a table in the backdrop that was partially obscured by the Queen's back. This happened as she presented concert organist Thomas Trotter with The Queen's Medal for Music on Wednesday.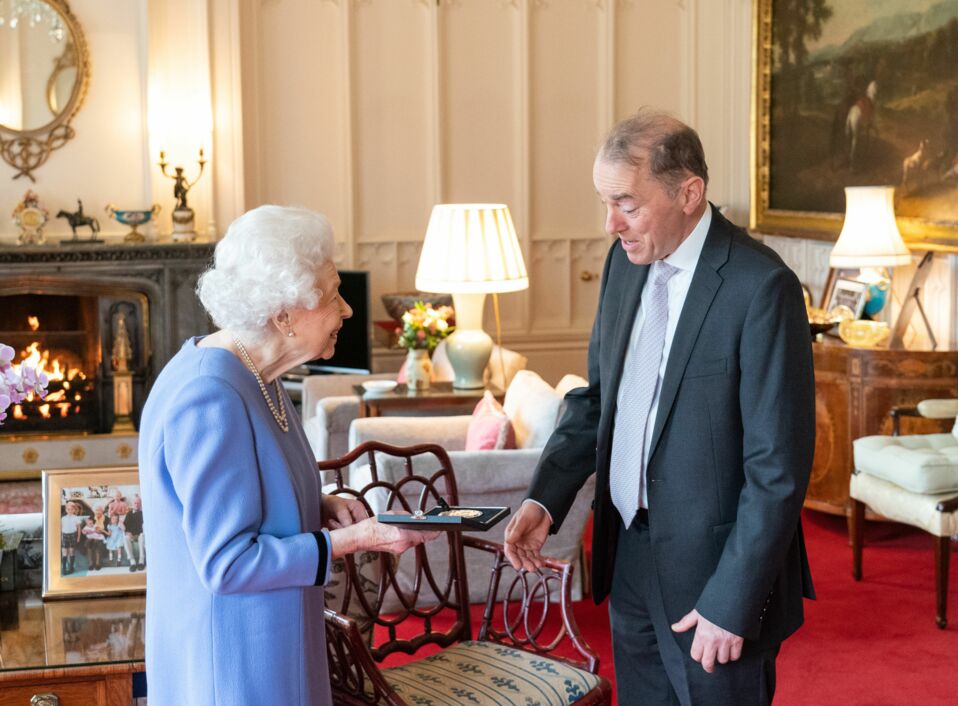 Sneak Peek
Even though the photo was partially hidden, fans noticed that Queen Elizabeth had a big smile on her face in the photograph. In the photo, she was holding Princess Charlotte on her lap. The picture also included Prince George, Peter Phillips' daughters Isla and Savannah, and Zara Tindall's oldest daughter, Mia along with late Prince Philip.
According to People magazine, the shot was taken in late 2016 when Princess Charlotte was around 18 months old and the other royal children were between the ages of two and six. The Queen witnessed the christening of two of her great-grandsons—9 months old August Brooksbank, and 8 months old Lucas Tindall last month. The ceremony took place at All Saints Chapel in Windsor Great Park.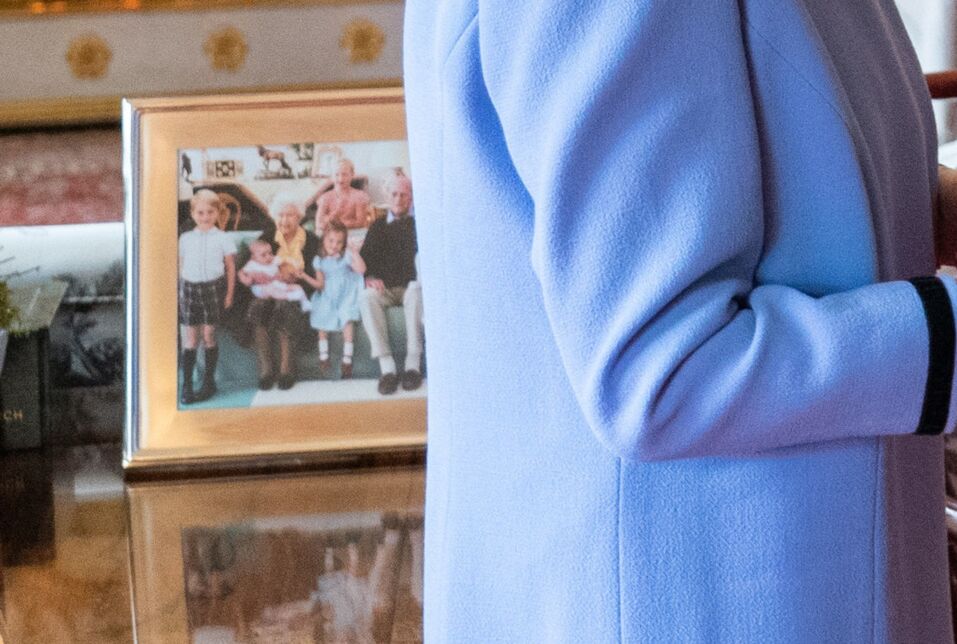 Back to work
The Queen has started getting back to work slowly as her health is getting better. Following her latest health concern, which included a brief hospital stay on Oct. 20, the Queen continues to greet dignitaries. However, after being told to rest for medical reasons, the royals had to postpone a trip to Ireland earlier.
While the actual medical reasons for the suspension were not divulged, a spokeswoman clarified that it was not due to COVID-19. Her Majesty appears to be in much better spirits these days. She admitted she is feeling much better and looking forward to the royal family's annual Christmas meeting at her Sandringham estate. Harry and Meghan Markle will not be attending the royals for the Christmas celebrations in the United Kingdom. On the other hand, Prince Charles, Camilla Parker Bowles, Prince William, and Kate Middleton are likely to be present.