On Tuesday, March 29, we saw most of the Royal Family pay their respects and honour Prince Philip. The late Duke of Edinburgh passed away last year at the age of 99 and had a scaled back funeral due to COVID. The late Duke held a number of titles and one has been passed down to someone unexpected.
Sophie of Wessex is receiving Prince Philip's title
The recipient of one of Prince Philip's titles is Sophie Wessex, the wife of Prince Edward, Earl of Wessex. The Queen decided that the Countess of Wessex would receive her late husband's title the day after the memorial service.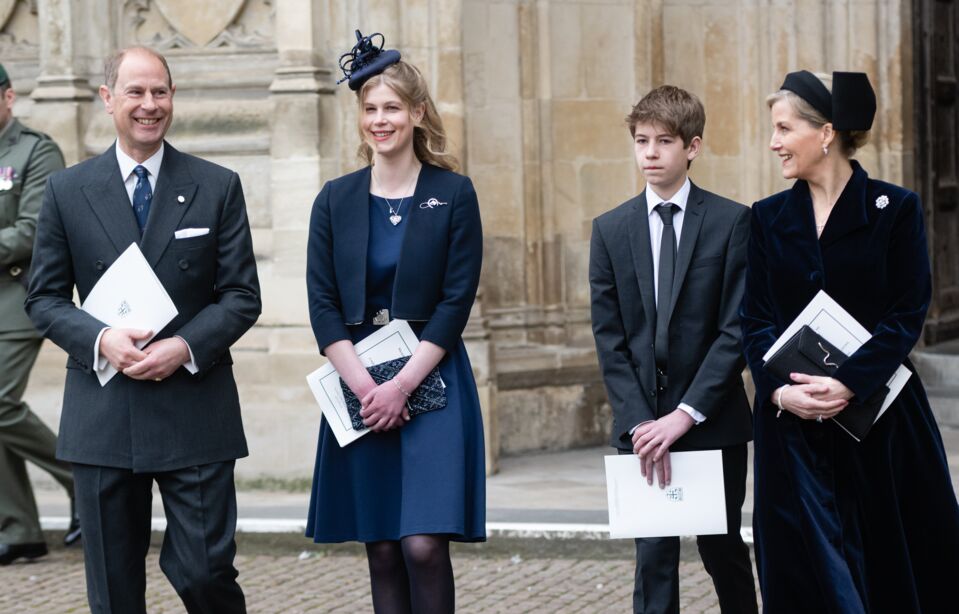 The Queen has appointed the Countess of Wessex as the Colonel-in-Chief of the Royal Electrical & Mechanical Engineers (REME). Prince Philip held this honorary title for over 50 years. He was appointed Colonel-in-Chief of the Corps in 1969.
It is said that the Countess of Wessex is honoured to follow in her father-in-law's footsteps.
Read more:
⋙ Prince George and Princess Charlotte: Why were they allowed to skip school recently?
⋙ Royal Family: This is why Prince Edward has stopped riding at Windsor
⋙ Lady Louise to take over Prince Harry's royal duties if she chooses to become a 'Princess'
The Royal Electrical & Mechanical Engineers
The REME was formed in 1942 and is responsible for maintaining the equipment that is operated by the Army. This includes tanks, helicopters, weapons, and communications equipment. The Queen is the head of the Armed Forces.
Royal fans celebrated this news and took to Twitter to praise the Countess of Wessex. One Twitter user, Stuart Canning, posted:
Few members of the Royal Family leave me awestruck in the way that the Earl and Countess of Wessex do.
Their commitment to public service and their consistent professionalism are inspiring.
The Royal family said on Twitter that the Corps combined the Duke's 'enduring support of the Forces, and keen interest in engineering'.
On Wednesday, the Countess held an audience with the Master General Lieutenant General Paul Jaques and Colonel Jason Phillips to formally receive the title.