Princess Beatrice was glowing with happiness at her secret wedding to long term partner and property developer, Edoardo Mapelli Mozzi.
But, a keen eye might have noticed that despite having a rather large role in the wedding, Prince Andrew has been left out of all the official photos. In fact, the Queen and Prince Phillip were the only royals to be pictured with the newlywed couple.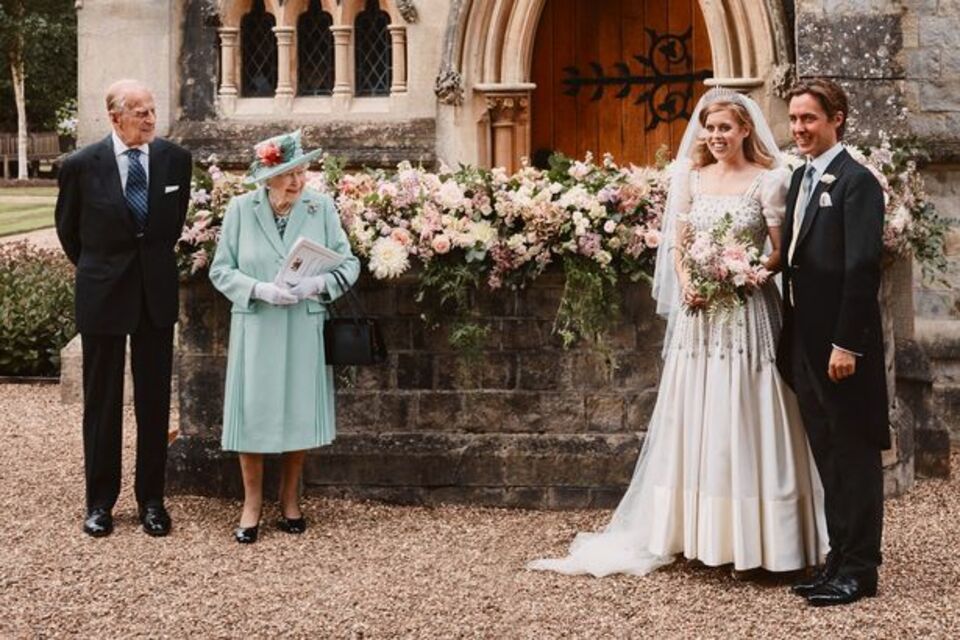 It has been released that Beatrice endured isolation with her father so he could walk her down the aisle and he even threw the wedding reception at his own house at the Royal Lodge in Windsor. However, the scandalous man was purposefully left out of the official photos by the family after advice from courtiers.
Royal expert Richard Fitzwilliams there were practical and publicity reasons behind the decision to not include Andrew as well as other family members in the images:
The wedding of Princess Beatrice to Eduardo Mapelli Mozzi at The Royal Chapel of All Saints at Windsor was certainly a surprise. It has been recorded for posterity by the release of a series of photographs which are enchanting. They were also in the unenviable position of having to postpone what was originally planned as rather a grand wedding in May, owing to the pandemic. Also the controversy which continues to surround Andrew made any public appearance by him unwise.
Fitzwilliams continued:
The decision, therefore, to concentrate on the happy couple and Beatrice's grandparents in the photographs released to the public was an excellent one, as well as the only practical one. Aided by fabulous floral backgrounds, they looked extremely happy together.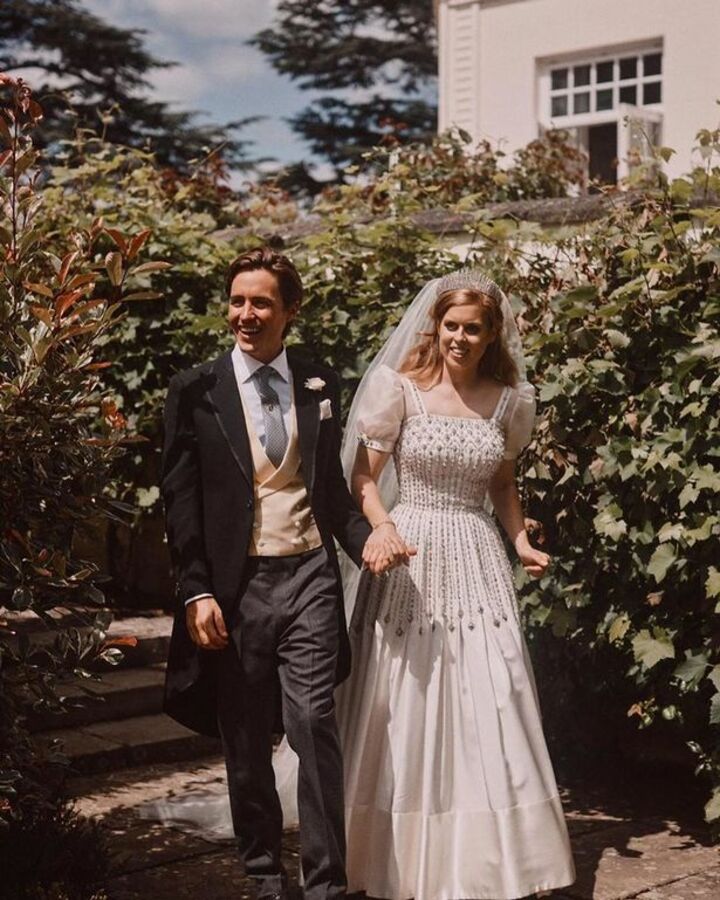 Princess Beatrice's father, Prince Andrew, stepped down from his royal duties last year following an interview inquiring about a scandal surrounding his friendship with Jeffery Epstein. In the interview, the Duke of York denied claims that Virginia Guiffre, a victim of Epstein's, was forced to sleep with the prince back when she was 17.
A palace insider stated:
The Duke is determined to clear his name through the correct channels. His family is behind him and he hopes the joy felt by everyone at his daughter's wedding will be a sign of happier times to come.
It was revealed that Beatrice and her mother, Sarah Ferguson, had planned the wedding in only two weeks as a friend stated that with everything going on, she was 'determined to make her family smile again'. The friend went on:
Bea's had an awful lot to deal with. The whole business with her father and then her wedding cancelled. But she is so sweet and handled it all with remarkable good grace.
She had an opportunity to lift the dark cloud over the family and give them something to smile about. She's quite different to her sister in that she didn't want the big showy wedding in the first place. Bea and Edo are also keen to start their own family, so in the end it all worked out perfectly.
The Buckingham Palace also released a small statement last night:
The couple decided to hold a small private ceremony with their parents and siblings following the postponement of their wedding in May. The service was in keeping with the unique circumstances while enabling them to celebrate with their closest family.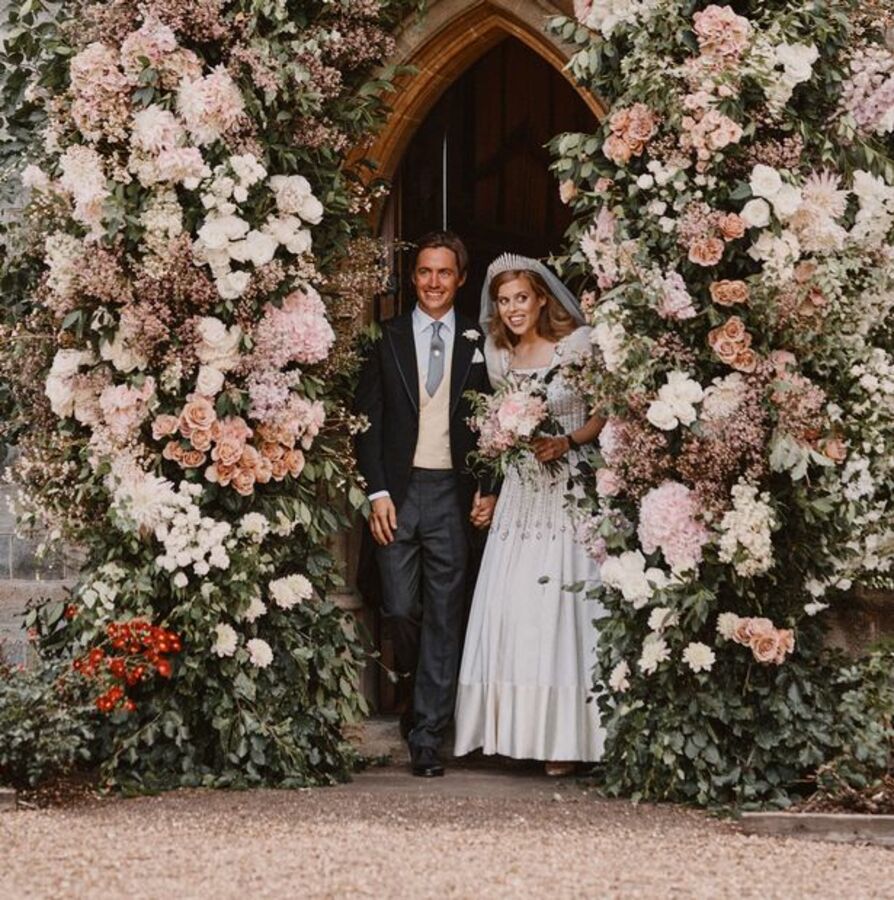 Fewer than 20 people attended Beatrice's wedding last Friday including Queen Elizabeth and Prince Phillip as well as both Beatrice's and Edoardo's parents and step-father. Edoardo's son, Wolfie was also in attendance and even acted as the best man.
However, this leaves about ten more unknown guests in attendance. It is speculated that Prince William, Kate Middleton, Peter Philips, Zara Tindall and Beatrice's sister Princess Eugenie could have also witnessed the small and cherry celebration.