Mike Tindall has recently announced that his wife Zara is pregnant with baby number three.
Theroyal family member spilled the beans on a podcast called The Good, The Bad & The Rugby, where he told hosts Alex Payne and James Haskell:
It's been a good week for me, had a little scan last week - third Tindall on its way.
Zara Tindall, the Queen's granddaughter lives on Princess Anne's Gatcombe estate in Glouster with her little family including six-year-old Mia Grace, two-year-old and Lena Elizabeth.
However, Tindall's pregnancies with both Mia Grace and Lena Elizabeth were officially announced by the royal family, leaving Mike's good news a little unorthodox and casual.
A spokesperson for the Buckingham Palace has commented on the happy news stating:
Her Majesty and the Duke of Edinburgh are aware and delighted.
The Queenand Prince Phillip currently have eight great-grandchildren altogether with George, Charlotte and Louis being the closest in line for the throne. Zara's new baby will also be the second bundle of joy expected to join the royal family next year as Princess Eugenie announced her pregnancy earlier this year.
Mike continued with his announcement to Payne and Haskell by joking that he's hoping for a boy and may even name their newborn after the pandemic:
I'd like a boy this time, I've got two girls, I would like a boy. I'll love it whether a boy or a girl – but please be a boy.
We're not sure what to do, Covi or Covina – I don't know where to go with names.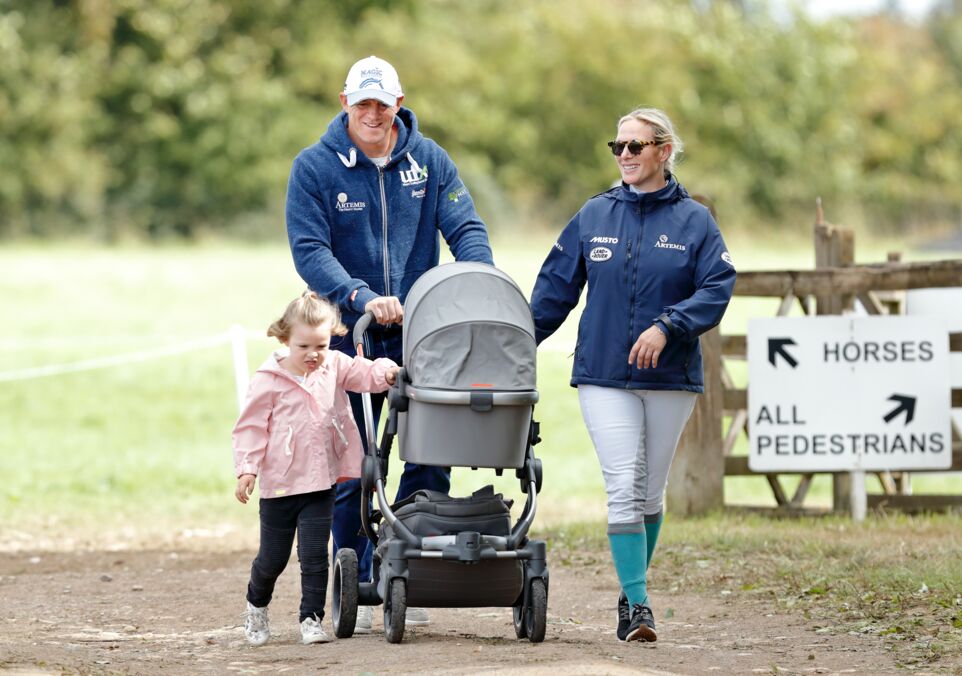 Zara's Painful Pregnancy Past
Zara and Mike were lucky to welcome their eldest daughter Mia Grace in 2014 but afterwards, Zara admitted she had also suffered through two miscarriages.
Zara revealed in December 2016 that since announcing her pregnancy the month before, she had sadly lost the baby.
Two years later, Zara spoke to the Sunday Times where she opened up to the press about experiencing a second miscarriage right before falling pregnant with Lena Elizabeth.
Tindall spoke out that the hardest part of the situation was having to announce the news to the world after word of her first miscarriage had been leaked to the public. Zara explained:
In our case, it was something that was really rare; it was nature saying, 'This one's not right.' I had to go through having the baby because it was so far along.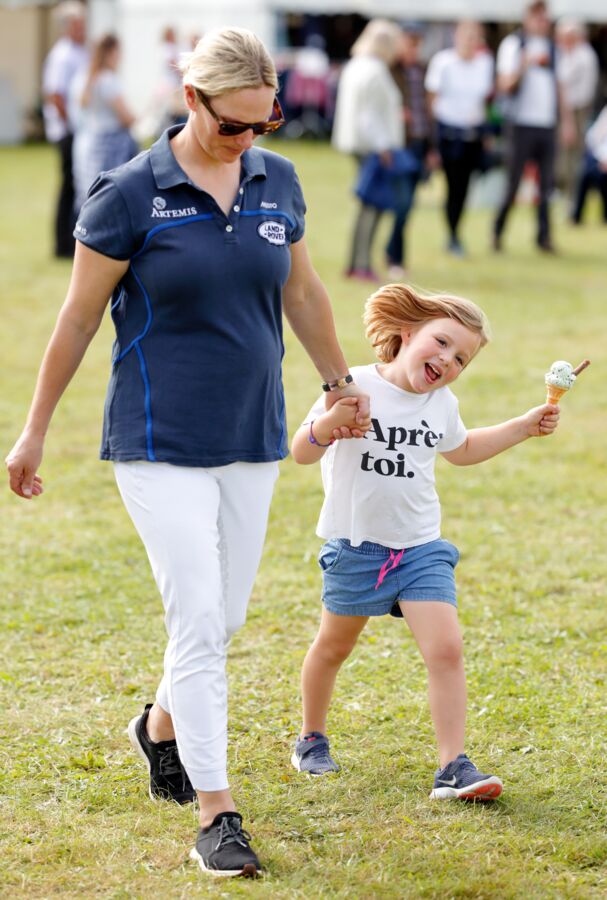 The ability to stand up and talk about the traumatic issue has been applauded amongst celebrities recently with bothChrissy Teigen and Meghan Markle being congratulated for their bravery and openness.
Speaking about his wife's traumatic experiences Mike revealed that he and Zara are both confident about their new bundle of joy:
Z is very good, always careful because of things that have happened in the past, and really looking forward to it.