The poorest households in the UK could experience a rise in their cost of living by as much as 10% by this autumn if the war in Ukraine becomes a prolonged conflict. The warning comes as Chancellor of the Exchequer, Rishi Sunak, faces hightened pressure to address the cost of living crisis.
Food and energy prices continue to be driven higher
The thinktank Resolution Foundation said food and energy prices were likely to continue to rise, driving inflation to a 'second peak' above 8% in the autumn.
As the poorest tenth of households spend twice as much of their budget on food and fuel as the richest, they are likely to be impacted the hardest, experiencing an inflation rate of perhaps 10%.
Research director at the thinktank, James Smith, said:
The chances of a living standards recovery this year are receding as rapidly as inflation is rising, and the risk of another recession is looming into view. The chancellor will therefore need to make some tough, and potentially expensive, choices in how to respond.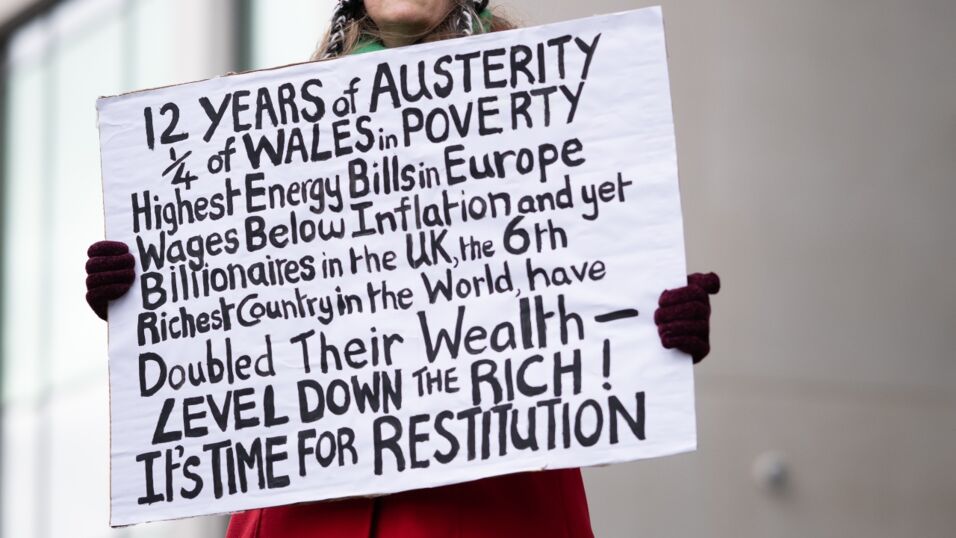 Different analysis by another thinktank, the New Economics Foundation (Nef), indicates that even by April almost half of all children will be living in households that are incapable of meeting the cost of some basic necessities.
Nef found that a third of households, or 23.4 million people, would have to reduce some basics necessities, such as food or heating, as they earn as much as £8,000 less than what they would need to provide a decent minimum standard of living. Nef estimates that as many as 48% of all children will belong to households in this category.
An economist at Nef, Sam Tims, said:
The cost of living is increasing faster than at any point in recent history. While all families are set to feel a squeeze come April, the lowest-income households will be hit proportionately harder. There is little time left for the chancellor to take action to avert the worst real-terms incomes squeeze in 50 years.
Read more:
⋙ War in Ukraine: Will gas prices rise because of the war?
⋙ This is how much an electric heater will cost you each day
⋙ 5 new laws are coming to the UK, here's what you need to know
A cost of living emergency
Last week, the consumer expert Martin Lewis said that some families would 'simply starve or freeze' as a consequence of unmanageable increases in their cost of living, especially driven by energy prices.
The Liberal Democrat leader, Ed Davey, said:
The war in Ukraine has turned a cost of living crisis into a cost of living emergency.