As part of Wales' 'firebreak' lockdown, all grocery store visits have been limited to essential items only in order to stop people from popping to the store each day just to get out of the house.
However, what some grocery stores such as Tesco may have different ideas of what does and doesn't count as an essential item and have received quite the backlash after preventing women from being able to buy sanitary items.
Yes, when 'Aunt Flo' comes to visit we may make some unnecessary purchases such as blocks of chocolate or a big tub of Ben and Jerry's. But, items such as pads and tampons cannot be gone without.Tesco has now learned this lesson the hard way.
Recently one woman named Katie posted to Tesco's Twitter asking:
Can you explain why I was told today that I can't buy PERIOD PADS as I'm sure they are essential to women?!!! But I can buy alcohol, it doesn't make sense.
A spokesperson from Tesco initially replied to the complaint but their Tweet has since been deleted. The person, known as Raza, explained:
We understand how frustrating these changes will be for our Welsh customers. However, we have been told by the Welsh Government not to sell these items for the duration of the firebreak lockdown. Regards, Raza.
However, the Welsh government has since stated that Tesco's claim was not true:
This is wrong - period products are essential. Supermarkets can still sell items that can be sold in pharmacies. Only selling essential items during firebreak is to discourage spending more time than necessary in shops. It should not stop you accessing items that you need.
Tesco now claims that they had made a mistake but the damage has already been done and women across Wales are furious. Thegrocery giant tried to cover their tracks with a Tweet:
Sanitary products are essential items and are available to customers in all of our stores in Wales. Due to a break-in, this area was closed temporarily in one store for a Police investigation but is now open again. The reply to this customer, which implied these products were non-essential, was sent by mistake and we're very sorry for any confusion caused.
Despite Tesco's apology, Katie has received many shocked responses to her post and it's clear to see that nobody is happy about the company's mistake. One person commented:
I don't care about who's fault it is, my point still stands. Who's to decide what is essential or not, same with who is an essential worker or not. giving away too much for nothing all the businesses/families now going without bcoz the government decided they weren't essential.
Another person chimed in:
Time for a case against Tesco and the Welsh Govt. Misfeasance (grounds of sexual discrimination) & Human Rights - both apply surely.
Wales has been plunged into a 'firebreaker' lockdown for 17 days that is set to end on the 9th of November. First Minister Mark Drakeford confirmed that the lockdown was necessary to contain the spread of coronavirus claiming that it was a 'short, sharp shock to turn back the clock, slow down the virus and give us more time.'
The aim of the firebreak period is to get us through to Christmas. Beyond that, it simply wouldn't be sensible, given the speed at which things change... to be offering people guarantees of how the future may unfold.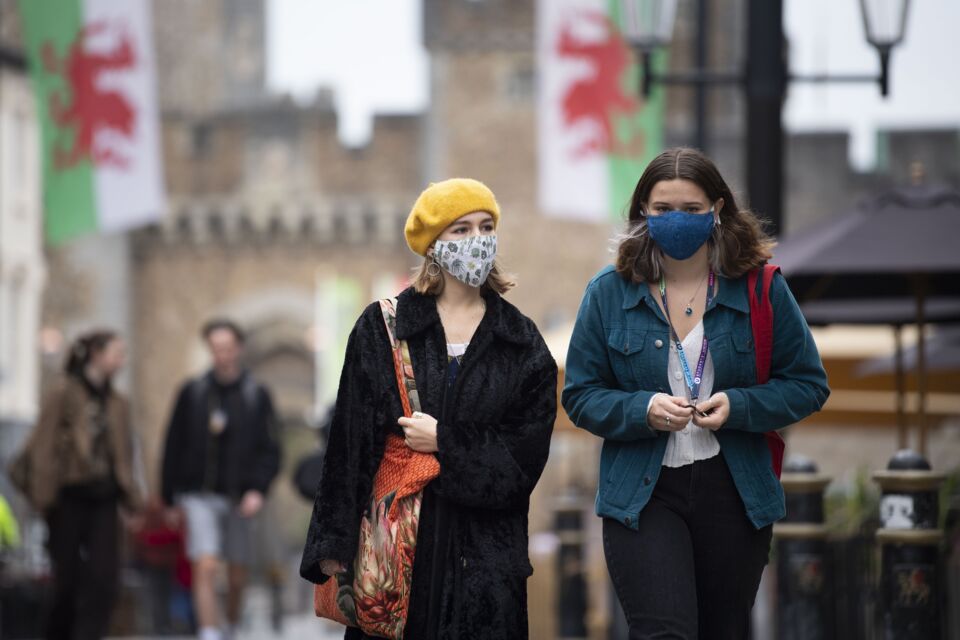 The during the lockdown a new rule was imposed that demanded grocery stores temporarily stopped the sale of non-essential items in order to reduce the amount of time spent in-store. However, Drakeford has since stated that what is considered essential is now up to the store to decide. The new decision came after over 30,000 people signed a petition against the procedure. Drakeford told ITV Wales News:
I won't need, I don't think, to buy clothing over this two weeks and I think many, many people in Wales will be in that position too. For me it won't be essential, but I recognise that there will be some people who for entirely unexpected reasons which they couldn't have foreseen will need to buy items.
In those circumstances where those welfare reasons are at stake, we will make sure that our supermarkets understand they have the discretion to apply the rules differently.