While winter has come to an end, it seems like everyone is sick at the moment, possibly due to the lifting of Covid restrictions in the UK. Health experts have warned there are four respiratory illnesses circulating at the moment: the 'super cold,' the flu, norovirus, and coronavirus. Here are the symptoms to look out for.
The 'super cold'
This term is used to describe those with Covid-like symptoms but test negative for the virus.
When asked why there has been an increase of the 'super cold,' GP at Sloan Medical Centre in Sheffield, South Yorkshire, Doctor Ollie Hart, said:
My gut feeling is that this is coming from people mixing with no barriers again. People are mixing and spreading bugs they haven't for a while. We've been protected from that over the past few years and our immune systems aren't quite used to it.
We're seeing the usual range of symptoms - sore throats, runny noses, coughs, diarrhoea, it's just almost concentrated at the moment now everyone is mixing with no restrictions.
One of the main differences between the 'super cold', the flu, and Covid is that you don't tend to experience a loss of taste and smell when you have the 'super cold' or the flu, where as you do when you have Covid.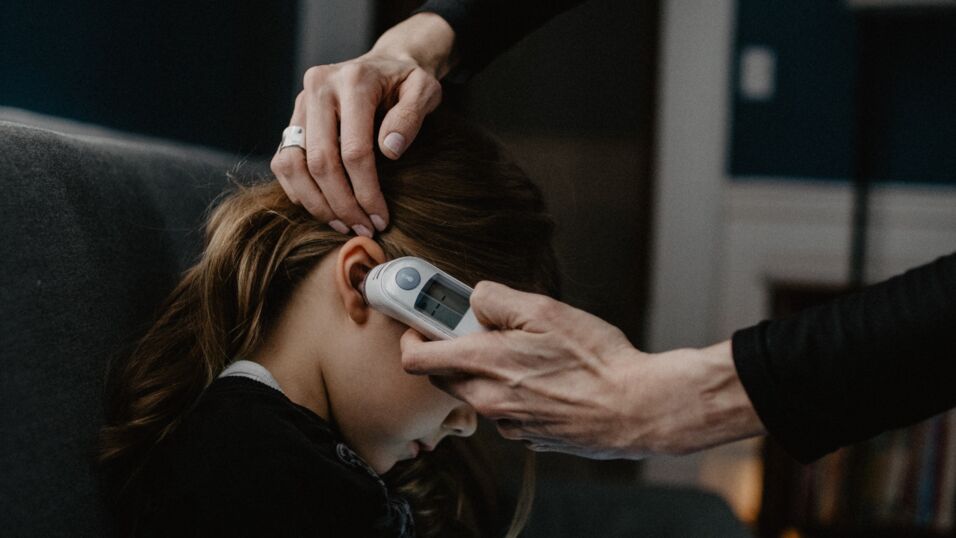 The flu
The UK Health Security Agency (UKHSA) publishes a weekly surveillance report on incidence of influenza and Covid in the UK. While flu is typically associated with winter, doctors say the flu season is later than normal this year.
According to the most recent report from March 24, UKHSA has suggested that 'influenza activity is low but increasing.' The report from the week prior indicates that there has been a small rise in hospital and intensive care admissions due to flu recently.
Between March 17 and March 24, influenza positivity rose from 1.6% to 2.5%.
2,574 people completed UKHSA's FluSurvey in the week leading up to March 24, with 7.9% reporting having a fever or a cough, and 2.4% reporting influenza-like illness.
This is a small rise from the week before, when the figures were 5.5% and 1.8% respectively.
One of the main differences between the 'super cold' and the flu, is that you tend to experience body aches and headaches when you have the flu but not when you have the 'super cold'.
Norovirus
According to the CDC, norovirus is a very contagious virus that causes vomiting and diarrhoea. Anyone can get infected and sick with norovirus. You can catch norovirus from:
Direct contact with an infected person
Consuming contaminated food or water
Touching contaminated surfaces and then putting your unwashed hands in your mouth
The most common symptoms are:
Diarrhoea
Vomiting
Nausea
Stomach pain
According to the latest UKHSA report on Norovirus, its increasing across the country. From week nine to week 10 of 2022, reports of virus outbreaks doubled.
Outbreaks initially started in educational settings before increasing in care homes towards the end of February—there were 40 outbreaks in the week beginning February 14, and it has continued to rise into March.
Gastrointestinal Pathogens and Food Safety Directorate at the UKHSA, Professor Saheer Gharbia, said:
Norovirus, commonly known as the winter vomiting bug, has been at lower levels than normal throughout the pandemic but as people have begun to mix more, the numbers of outbreaks have started to increase again.
Read more:
⋙ COVID: What's the difference between Stealth Omicron and Deltacron?
⋙ COVID: Is there really a new variant that combines mutations from Delta and Omicron?
⋙ This one difference can help determine if you have COVID or hay fever
Coronavirus
According to the latest Government data, the number of positive Covid tests reported in the seven days up to March 24 has increased by 14.5% compared to the previous seven days. 612,084 people tested positive in the last week.
The WHO said studies indicate that Stealth Omicron, or the BA.2 variant, seems to be 'inherently more transmissible' than the BA.1 variant and cases of it are rising compared to other variants of Omicron.
UKHSA said in its most recent report:
Increases may be attributable to a range of factors, including the gradual increase in social contacts over recent weeks (as seen in FluSurvey self-reported daily contact rates), the ending of legal requirements for self-isolation and increased transmissibility of the BA.2 variant.