Two years after the pandemic began, hopes that it might be over have been dashed with overall coronavirus cases continuing to rise in the UK. Over 170,000 new cases were reported on March 14 alone.
It is believed that new Covid-19 sub-variants are the cause of a global surge that has led to China's first deaths in a year, record numbers of infections in South Korea, a 14 per cent rise in cases in Africa, and increasing hospital numbers in the UK.
Stealth Omicron, also known as BA.2, and Deltacron are two strains that are being held responsible. But what's the difference between these two variants?
What are the symptoms of Stealth Omicron?
This sub-variant of Omicron picked up the 'stealth' part of its name due to concerns that it may be more difficult to track, missing a gene Omicron has that makes it easier to detect the virus.
However, according to research from Denmark, at an early stage the variant doesn't pose a significant threat to human life, and doesn't cause severe symptoms.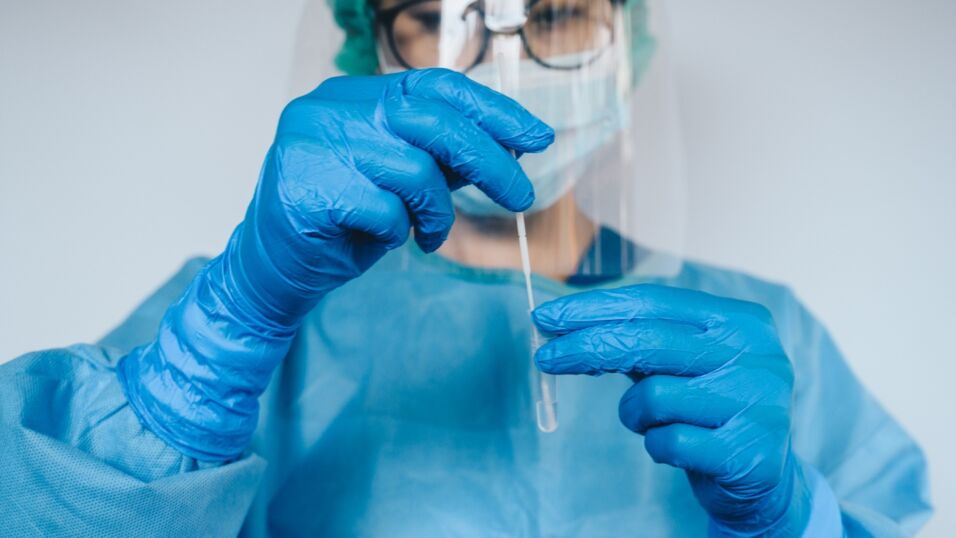 While it is not yet known whether the sub-strain produces different symptoms, according to indicative reports sent in to the ZOE Covid app, symptoms include: runny nose, headache, sore throat, and fatigue.
There are fears that Stealth Omicron could be the most transmissible strain of coronavirus yet. Data collected by the Wellcome Sanger Institute indicates that in the final week of February 2022, the BA.2 variant accounted for 57% of new cases in the UK.
Former WHO epidemiologist, Professor Adrian Esterman, warned on Twitter that:
Omicron BA.2 is about 1.4 times more infectious than BA.1. The basic reproduction number (R0) for BA.1 is about 8.2, making R0 for BA.2 about 12. This makes it pretty close to measles, the most contagious disease we know about.
What are the symptoms of Deltacron?
Deltacron is a recombinant virus, a hybrid variant that has characteristics of both the Delta and Omicron strains.
According to the UK Health Security Agency, approximately 30 cases have been detected in the UK. Thus, it is too soon to know for sure if Deltacron affects humans differently to previous variants.
Read more:
⋙ COVID: Here's what you should know about the rising cases in the UK
⋙ COVID: Travel restrictions have finally been lifted in the UK, here's what you need to know
⋙ COVID: Over-75s can book their fourth booster shot from Monday
There are concerns that it combines Delta's severity with Omicron's infectiousness. However, scientists suggest that due to growing human immunity to both variants, Deltacron will do relatively little harm.
Bioinformatician at the Washington, D.C., Public Health Laboratory, Scott Nguyen, said:
You wouldn't expect this to be the next big wave because antibody responses and other immune responses against omicron should work on this recombinant, since it's the exact same spike.
Associate professor of microbiology and immunology at Louisiana State University Health Shreveport, Jeremy Kamil, said:
That's not to say it's not dangerous, because omicron is dangerous. But my strong supposition is that it would match what we see with omicron.
According to the NHS, the symptoms for this variant are no different to previous forms of the virus but researchers are closely monitoring it.