The Queen has sent a written good luck message to the English National team ahead of tonight's match against Italy in the finals of the European cup tournament. In a note to manager Gareth Southgate, the monarch paid tribute to the 'spirit, commitment and pride' of the team.
A win tonight would mark the team's first major tournament victory since the success of the 1966 World Cup, also at Wembley.
In her written message to the team, the Queen recalled presenting the Jules Rimet trophy to Bobby Moore almost six decades ago. She said:
Fifty-five years ago I was fortunate to present the World Cup to Bobby Moore and saw what it meant to the players, management and support staff to reach and win the final of a major international football tournament.
Queen Elizabeth II went on to congratulate The Three Lions for making it through to the finals after beating Denmark.
I want to send my congratulations and that of my family to you all on reaching the final of the European Championships, and send my good wishes for tomorrow with the hope that history will record not only your success but also the spirit, commitment and pride with which you have conducted yourselves.
Southgate said it was 'fantastic' to get a letter from both the Queen and the Prime Minister and vowed he and the team are 'here to win' for the final.
Overwhelming support
There has been an outpour of support for the English team ahead of tonight's game with actor Tom Cruise calling to wish the team well.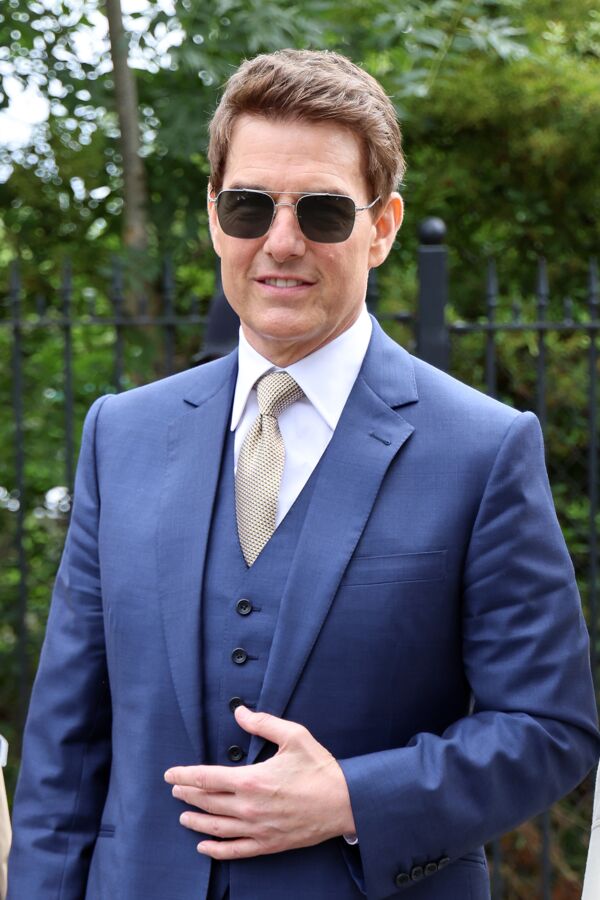 Team captain Harry Kane told BBC Radio 5Live of the call from the Mission Impossible actor:
I think he was over here in the UK and he just dialled in and FaceTimed us just to wish us the best as a group, so that was nice of him.I'm not sure if he will be there at the final or not, but football is such a big part of the world and it's nice to have that support from all different types of businesses, I guess.
Supporters lined the road and waved flags as they cheered the team bus off from the England training complex on Saturday.
A boost for the economy
Across London's transport network there will be good luck messages on digital display, with well wishes visible at Tube stations, the DLR and London Overground as well as at bus stops and on road traffic alert signs.
Over the weekend, an estimated £750 million is expected to be withdrawn from cash machines – an increase of 12% compared with the same period a year earlier, according to ATM network Link.
By the end of the competition, it is estimated that £815 million will have been spent in pubs and hospitality venues, with 32.6 million pints sold, a report by Vouchercodes.co.uk and the Centre for Retail Research (CRR) said.