Kylie Jenner and Travis Scott broke uplast week and fans were shocked by the billionaire's decision to call it quits. Everything seemed to be going perfectly between the two parents, according to a source who spoke to People, Jenner and Scott want to work things out. 'They are taking some time but not done,' the source said. 'They still have some trust issues, but their problems have stemmed more from the stress of their lifestyles.'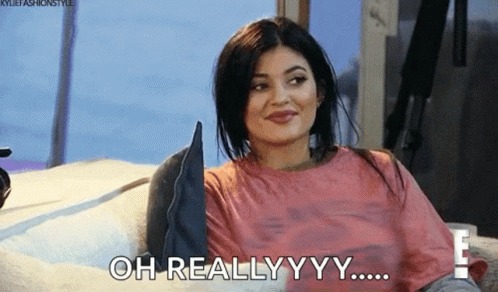 Although the couple seemingly said that they are taking some time apart from each other, it seems like Kylie has already moved on. Rumours claim that Travis Scott's cheating scandal had the youngest Jenner re-evaluating their relationship and Kylie quickly found comfort with her former ex-boyfriend Tyga.
On Wednesday, October 2, gossip circulated that Jenner went on a late-night date with her ex, Tyga following her split from Scott. The insider added that Kylie and Tyga 'have been in touch' since calling it quits in 2017, but 'don't talk often.'
Kylie immediately denied the rumours about her and Tyga getting back together as she took Twitter to explain herself:
'The internet makes everything 100 times more dramatic than what it really is. There was no "2 am date with Tyga". You see me drop two of my friends off at a studio that he happened to be at.'
However, Kylie and Tyga are hooking up again... The exes met at the Hyde on the Sunset Strip, Tyga was already inside when the beauty guru showed up with her sister Khloe. Or maybe, they just coincidentally keep running into each other, whereas there was no sign of Travis Scott...