The UK is set to swelter through the hottest day of the year today, with temperatures expected to reach 34C in some parts of the UK. The UK Health Security Agency (UKHSA) and the Met Office have issued several heat health alerts across England. So how can you cool down during the heatwave? We have an unexpected tip from Drench.co.uk—an online platform that sells luxury bathroom and heating products.
Take a hot bath
While it might not sound very appealing, taking a hot bath can actually help you cool down during a heatwave. Dominic Lees-Bell from Drench.co.uk explains:
Taking a cold shower or bath can actually be counterproductive as when our body is submerged in extremely cold conditions it tries to regulate our core temperature. This means you could actually feel hotter than you did before you tried to cool down.
According to Sleep Foundation, once you leave a hot bath, your body temperature decreases as your body adapts to the cooler environment. Healthline explains how this works:
A warm bath or shower stimulates the body's thermoregulatory system, causing blood circulation from the internal core to the peripheral sites of the hands and feet. That can help remove body heat and get the body temperature to go down.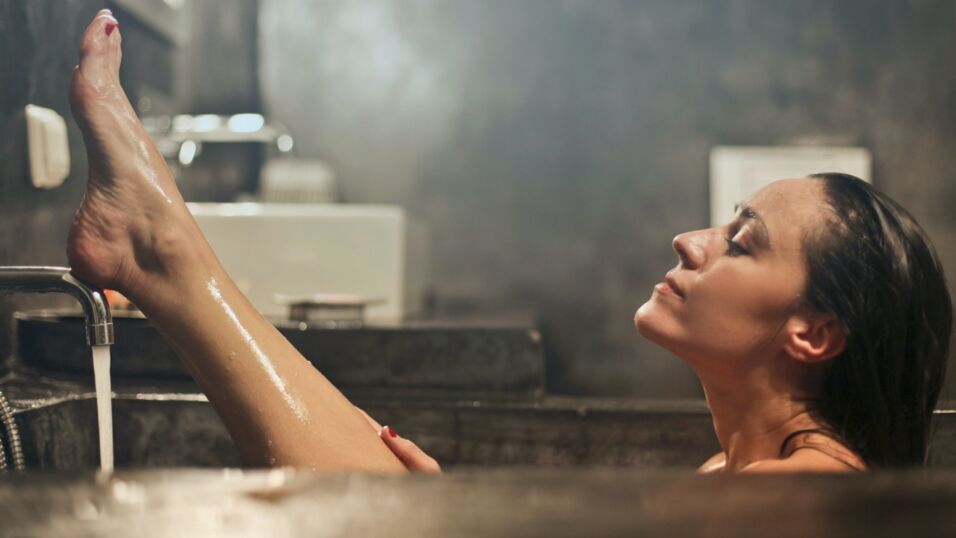 Acclimatise your body
Not only does taking a hot bath provide short-term relief, but it also helps your body acclimatise long term. And this is important given that with climate change, heatwaves are likely to become more and more frequent in the future.
You can prepare yourself for future hot spells by maintaining your acclimatisation. How do you do this? According to The Guardian, by having a hot bath every three days andgradually building up the duration.
Read more:
⋙ Here's what you should eat to avoid overheating during a heatwave
⋙ Potential heatwaves predicted this summer, here's what you need to know