Bananas are one of the healthiest fruits not only for health benefits but also for beauty and hair. Surprisingly applying a banana hair mask has several benefits for your hair. Bananas are rich in potassium and are fat and sodium-free. They are also rich in vitamins when it comes to their nutritional profile. They contain silica that boosts collagen production in your body and have several antimicrobial properties as well. Bananas also help repair the damage caused by heat and pollution.
Due to these remarkable benefits, banana hair masks have been becoming wildly popular as a hair care treatment. Considering how it works wonders on your hair, they are hyped up for all the right reasons. You can mix bananas with other ingredients like yogurt, aloe vera, eggs, honey, coconut oil, and more such ingredients. It will provide you more prominent and better results. Regularly using a banana hair mask will provide you with the following benefits.
Enables Hair Growth and Thickness
If used regularly, banana hair masks can lead to hair follicles that are stronger and promote healthier and longer hair growth. The antioxidants in bananas infuse with your scalp and hair, producing a stronger defense system. This also reduces oxidative stress, which is one of the biggest reasons for brittle and aged hair.
Prevents and Controls Dandruff
Banana has antibacterial and antioxidant properties which help in preventing and controlling dandruff. Since dandruff also causes irritation and dryness of the scalp, using a banana hair mask can add moisture to your scalp and prevent dandruff symptoms from occurring.
Adds Shine and Gloss
One of the greatest benefits of banana hair masks has been providing shine and gloss to your hair. It replenishes lost nutrients of the hair and improves their look by adding more shine to them.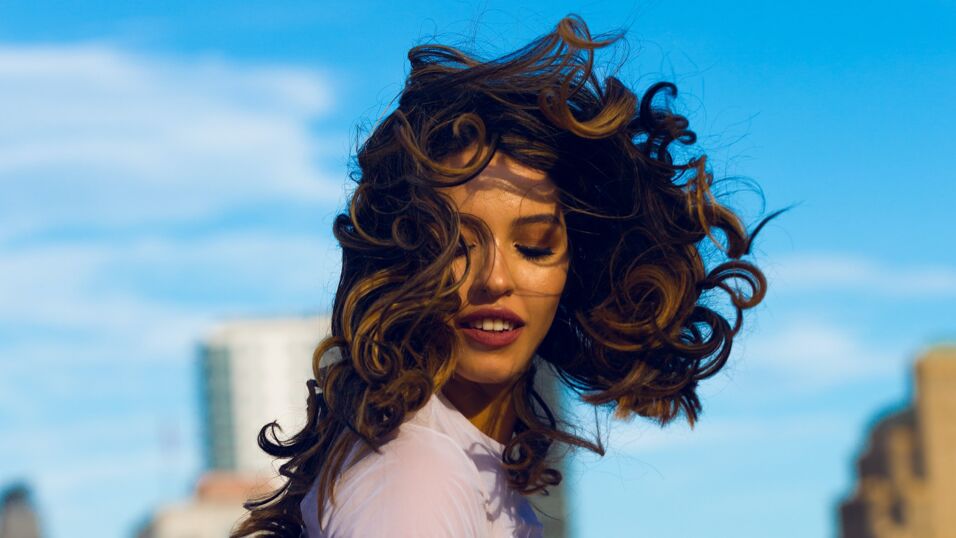 Improves Hair texture
Bananas contain silica, which is related to silicone. Silicone is added to conditioner and hair products for soft and voluminous hair. By applying a banana hair mask, you directly access such benefits for your hair, rather than using third-party sources. Thus, it leads to a better texture of your hair.
Prevent Split-Ends
Banana hair masks provide hydration, moisture, and nourishment to your hair. Applying a banana hair mask on the ends of your hair leads to healthier hair. It prevents breakage, split ends, damaged strands, and more.