A normal tub of Ben & Jerry's never lasts for more than an hour and the flavour combinations beat every other ice cream brand by a landslide. Now, we can treat ourselves to an even bigger treat as Heron Foods is selling 4.5-litre tubs for just £3.50, that's almost 10x the size of the regular 465ml containers.
The great deal was posted to the site HotUKDeals where people can spread the love and all share in some wallet-friendly purchases.
According to the website, two flavours are up for grabs, Moophoria Chocolate Cookie Dough and Baked Alaska.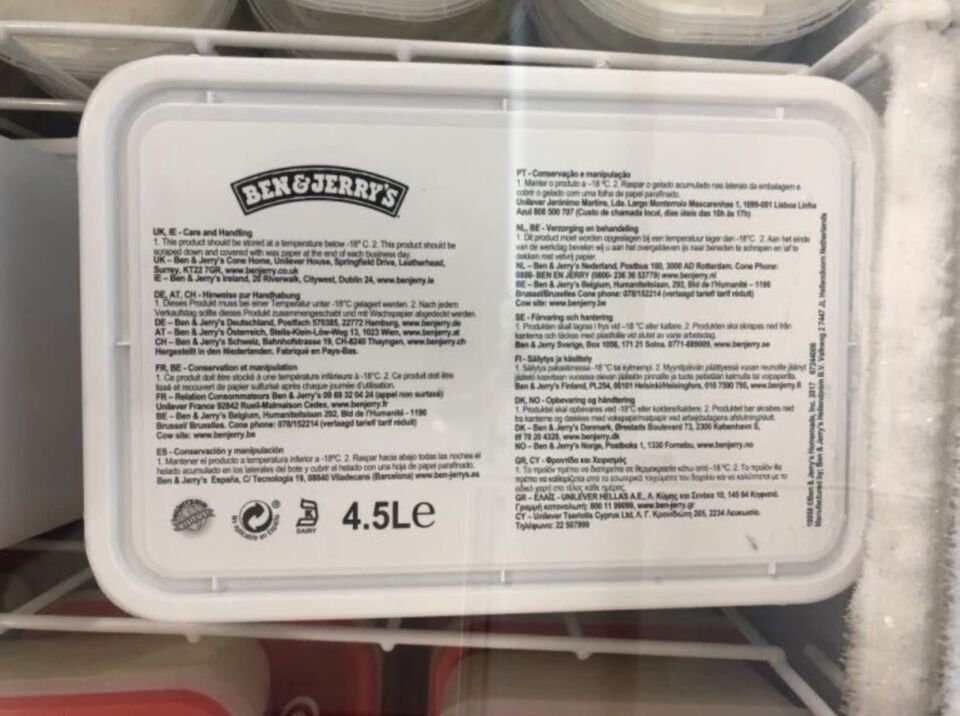 Initially, the products would have been headed to concession stands and cinemas but due to the lockdown, the products have had to be diverted to supermarkets. Finally, something good has come out of 2020. People on the HotUKDeals seem to agree, with one user commenting:
Might drive 35 miles to my nearest heron foods.
Heron Foods exists in the midlands so we don't blame anyone for getting in the car for a few hours to reach the deal. As long as they can eat the ice cream before it melts!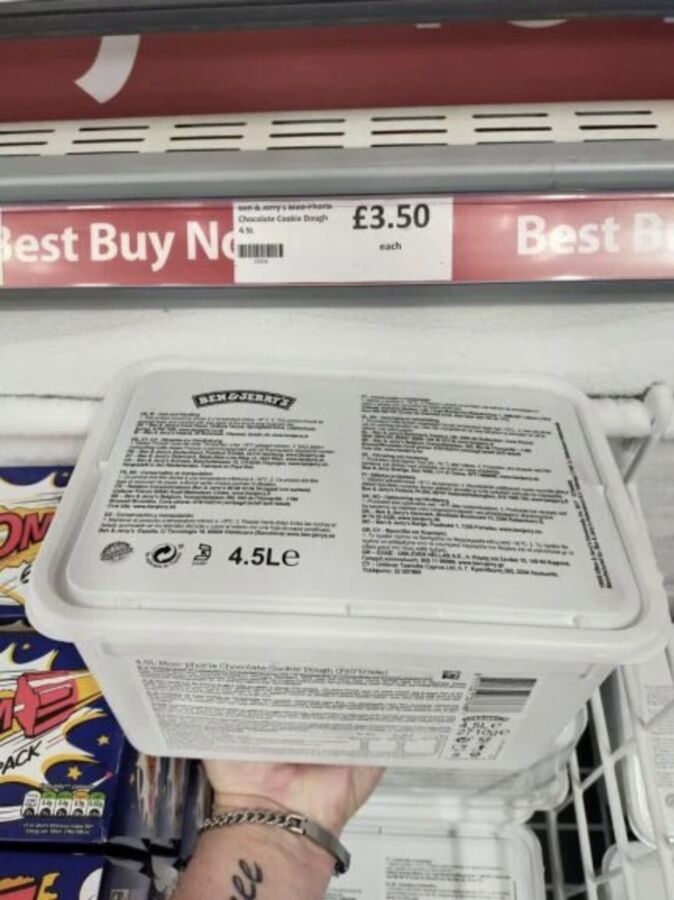 Ben & Jerry's fans have been going crazy over the sale with one calling it the 'deal of the millennium'. And, they have every right to panic as the deal is only available for a limited time.
But, if you do happen to miss out on a 4.5-litre tub, Heron is also selling some regular-sized pints of Moo-phoria Cookies & Cream for just £1.50!
Ben and Jerry's has also released a new flavour
The cult favourite ice cream brand has also recently released a new flavour called 'Chip Happens' which is the delicious collaboration with the Netflix original show Nailed It.
The ice cream includes chocolate chips, fudge pieces and potato chips. Not a combination we expected but we would trust B&J's with our life... or at least our tastebuds.
This new sweet and salty combo is not available to purchase in the 4.5-litre tubs but you can easily pick up a regular-sized tub from Asda.