Notice to McDonald's nuggets lovers, it seems that some consumers have found an identical product at Lidl!
The German brand, known for its crazy low prices when it comes to household appliances, is also popular for of some of its food products.
Identical nuggets at Lidl
Lidl is selling a box of 10 chicken nuggets for £2, accompanied by a curry and a sweet and sour sauce. This product has been causing a sensation on the web for a few weeks now, particularly on TikTok. The reason? These nuggets taste exactly the same as those from McDonald's!
Many internet users have filmed themselves going to Lidl and buying several boxes of nuggets. Others instead filmed themselves tucking into their faux McDonald's meal. While some believe that they taste the same, others have stated that although these chicken nuggets are very good, they are not that similar to those from McDonald's.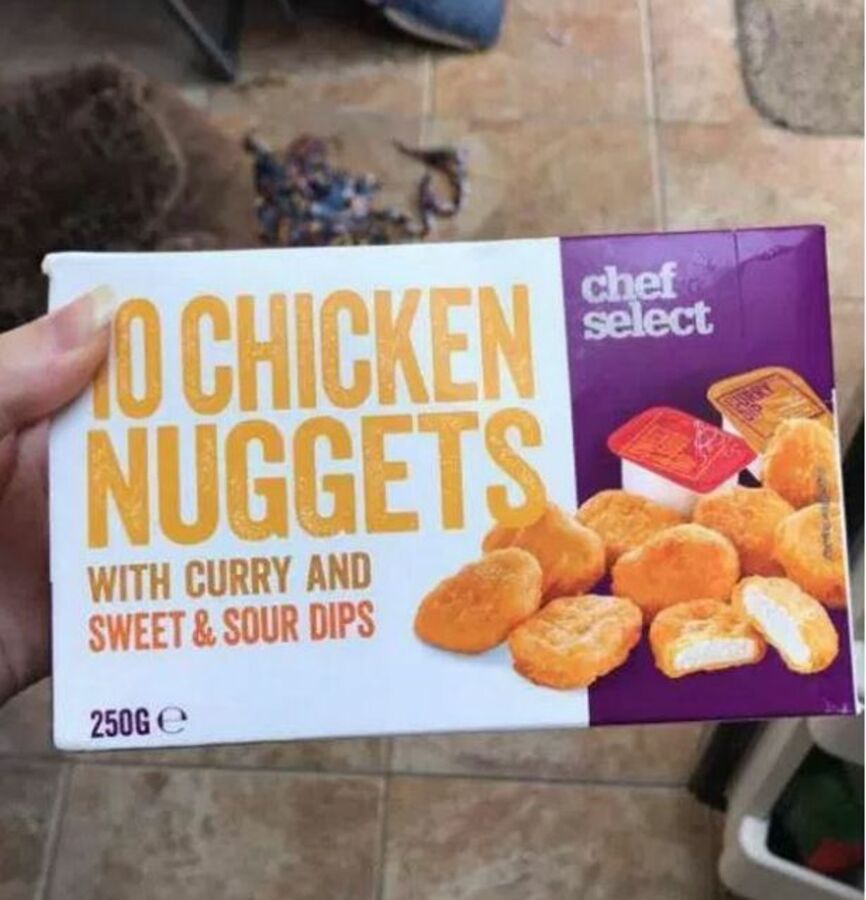 Making homemade nuggets
Industrial chicken nuggets are tasty and ideal when you're in a hurry, but if you have the time and you like nuggets, why not make them yourself?
To make them at home, you will need:
Ingredients needed for homemade nuggets:
200 g chicken or turkey
1 egg
50 g corn flakes
30 g breadcrumbs
30 g flour
1 tsp of paprika
30 g butter
But, before trying to make them yourself, we suggest you check out the video above to bear witness to the very Lidl nuggets that are causing all this fuss. Are you going to give them a try?