If there's one snack we all love, it's a cookie. Even though there are those who like their cookies soft and those who take a bite from a crunchy cookie, we can all agree that they are the perfect snack. Here's a new recipe to try for those in a hurry, using your microwave!
Make cookies in the microwave in less than 5 minutes
Yes, you read that correctly, there is no need for an oven for this recipe, which is usually used to bake cookies, instead, all you need is a microwave. This appliance that we all have in our kitchen and is often used to reheat or defrost dishes, but we are far from exploiting all its possibilities!
It can be used to bake food, especially mug or bowl cakes but also cookies!
The advantage of microwaves is that cooking is often much faster than with a traditional oven. In less than 5 minutes you can have a nice batch of cookies that are all warm and fluffy. And you can even make yourself a little treat for yourself by baking just one cookie!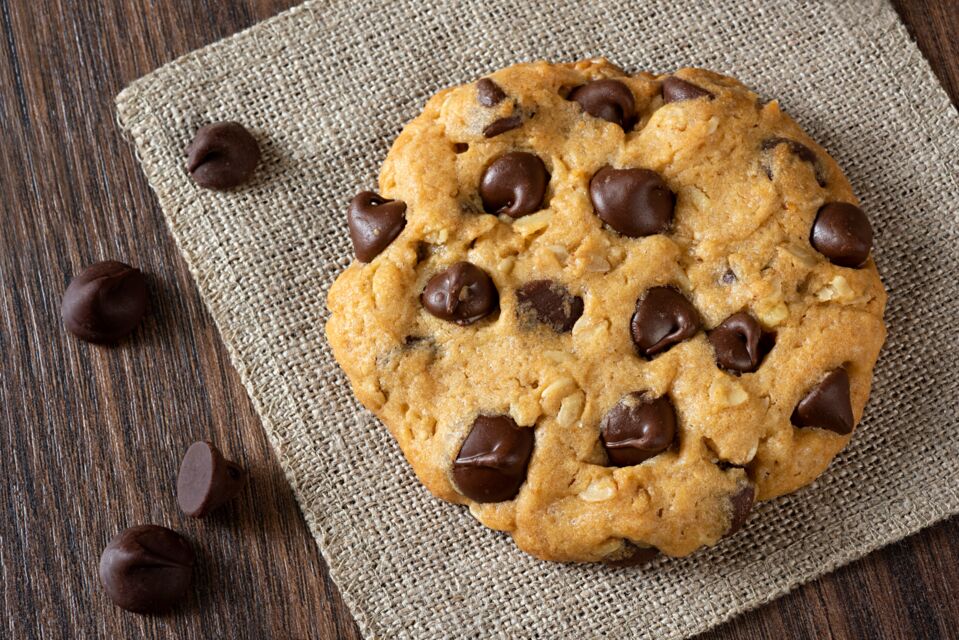 This is the perfect recipe for those in a hurry or for people who simply don't have an oven in their kitchen.
Ingredients for a microwave cookie batch
To please as many people as possible, we're giving you the chocolate chip version but nothing is preventing you from choosing white or milk chocolate, dried fruit, or even nuts...
And for those who want to pay attention to their figure, it's always possible to add oat flakes to replace butter or as even as a compliment. This ingredient allows you to create a much healthier snack so you can enjoy yourself without feeling guilty!
Here are the necessary ingredients for the perfect batch of cookies:
100 g flour
50 g sugar
50 g soft butter
20 g chocolate chips
1 egg
The preparation of the cookie dough
If you think you have already tested this recipe with an oven, you may not be wrong. Nothing changes in the preparation, except that you don't have to think about preheating the oven. Let's begin:
The butter should be taken out some time beforehand to let it soften at room temperature
If you don't have the time, you can microwave the butter for a few seconds
Mix the flour and sugar
Next, mix in the melted butter and the egg
Mix everything together. The dough should be a little sticky
All that remains is to add the chocolate chips or any other chosen ingredient
Mix again
After this part of the recipe is finished, you should now have in your hands on a mixing bowl's worth of cookie dough, ready to be baked.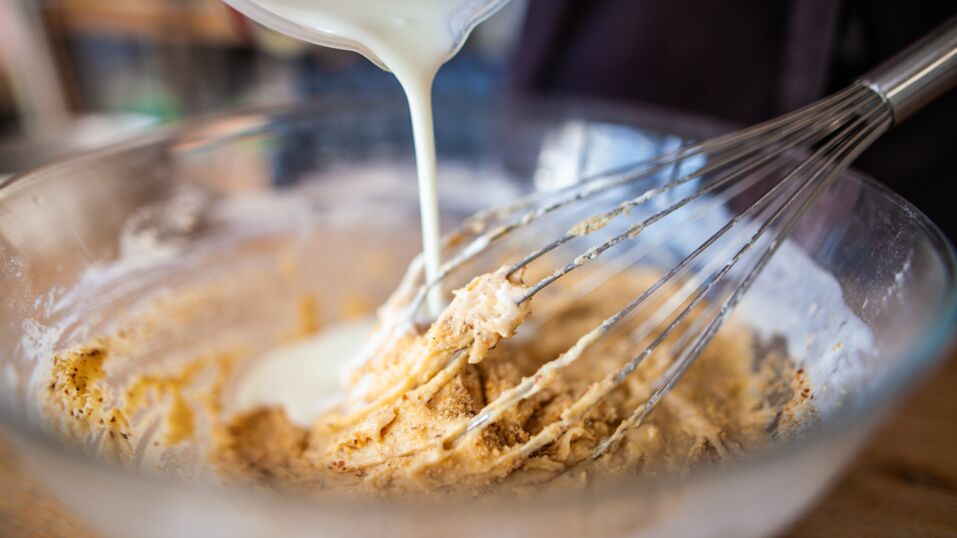 How to make cookies in the microwave
Simply take the glass tray from your microwave and cover it with baking paper. We advise you to take it out and cut out a round piece to the size of the tray. Taking a piece that is too large and folding it underneath may prevent the tray from rotating properly.
As on a typical baking sheet, place small portions of dough down while making sure to space them apart. Now it's ready to bake for 3 minutes at maximum power. Don't hesitate to adjust the time according to your appliance but also to reach your desired texture.
All that remains is to repeat the operation until the dough is exhausted. Here you are with delicious cookies, ready in less than 5 minutes, perfect for snacking with a glass of milk or to serve during a gourmet breakfast or brunch with friends!