We're fast coming into winter. That means more burning hot showers coupled with freezing cold weather, all of which can wreak havoc on our skin's moisture barrier leaving us with dry, and irritated skin.
If your skinsuffers from a little winter-itus then rest assured Aldi has a simple yet effective solution and it all lies in how you wash your face.
How you wash your face is important and often very overlooked. To avoid dry and irritated skin in the winter it is best to move away from foaming cleansers and micellar waters (yes they will dry your skin out) and instead opt for a milk or a gel cleanser instead.
Aldi'snew Hyaluronic and Marine Algae cleanser is the perfect addition to your winter skincare routine as its top of the line ingredients will ensure your skin stays both hydrated and glowing...Plus it's vegan!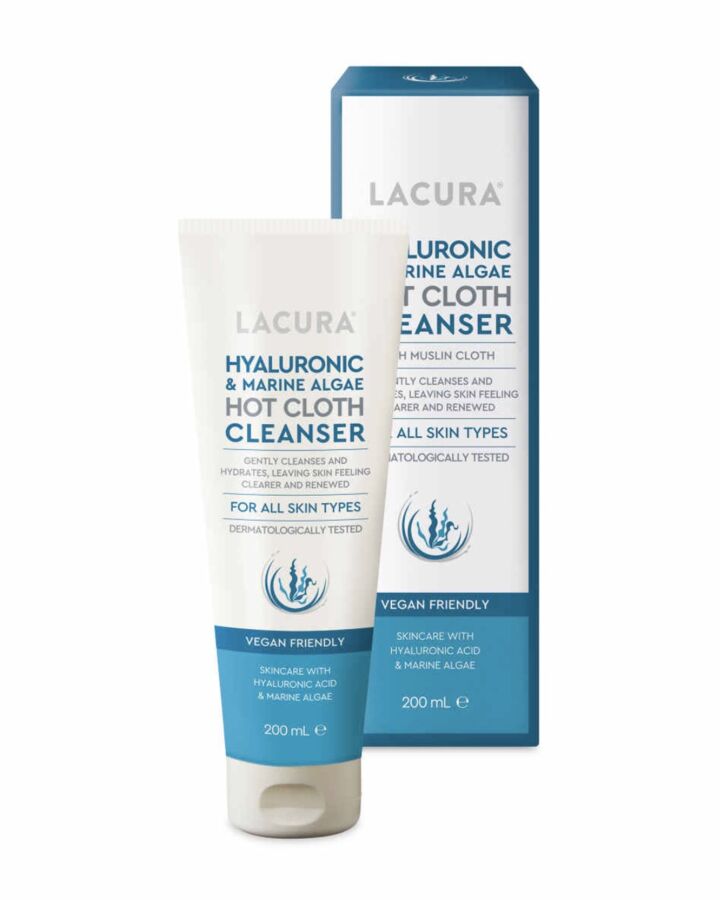 As stated in the title, Aldi's new cleanser sports both hyaluronic acid as well as marine algae, both of which are well known to help the skin to retain hydration. Even better, marine algae are one of the most bioavailable ingredients we can use on our skin to absorb all those great vitamins, amino acids and antioxidants that will leave our face glowing.
The Hyaluronic and Marine Algae cleanser also sports a healthy dose of glycerin which is yet another hydrating ingredient known as a humectant which draws moisture from the deeper layers of the skin to keep you hydrated on the surface. This type of ingredient will do wonders to protect your skin from harsh environments and can be used to treat several skin disorders.
Aldi's Hyaluronic and Marine Algae cleanser is actually a 'hot cloth' cleanser which means it can be used as a lightexfoliantor a skin polish. To use it, apply the cleanser to dry skin and lightly rub he product around in circles. Then use a warm cloth and place it over your face to loosen pores and enjoy a little relaxation. After a few minutes just use the cloth to wipe off the cleanser and give your face a little rinse.
Otherwise, if you're looking for something a little more gentle on the skin apply the cleanser to wet skin and follow the same process.
As this relaxing cleanser is an exfoliant, you should only really use it once to twice a week. And, as it is a wash-off product it is best to follow up the cleanser with some facial oils and a nice glycerin-basedmoisturiserto really lock in that hydration.
Aldi is currently selling its new Hyaluronic and Marine Algae cleanser for just £7.98 for a pack of two. And, it's an online exclusive which means that during lockdown you can order it right to your door!