RSPCA staff was shocked to see 18-months-old Star Pei Reggie's horrendous state after the dog was found living in unsuitable conditions and rescued by the animal welfare services earlier this year.
'Bald with really sore skin'
The distressed pet had problems with his skin, a severe eye infection and massive wrinkles on his head that prevented him from seeing. RSPCA's Deputy Head of dogs Lauren Pearce said:
He was bald with really sore skin on his back and infected eyes. His vision was poor, and he needed constant eye treatment, so we worked with a vet to find a long-term solution.
Reggie had to have an expensive 'facelift' to take the extra skin off. The treatment was only possible thanks to the generous discount given to RSPCA Sussex, Brighton and East Grinstead by local surgery.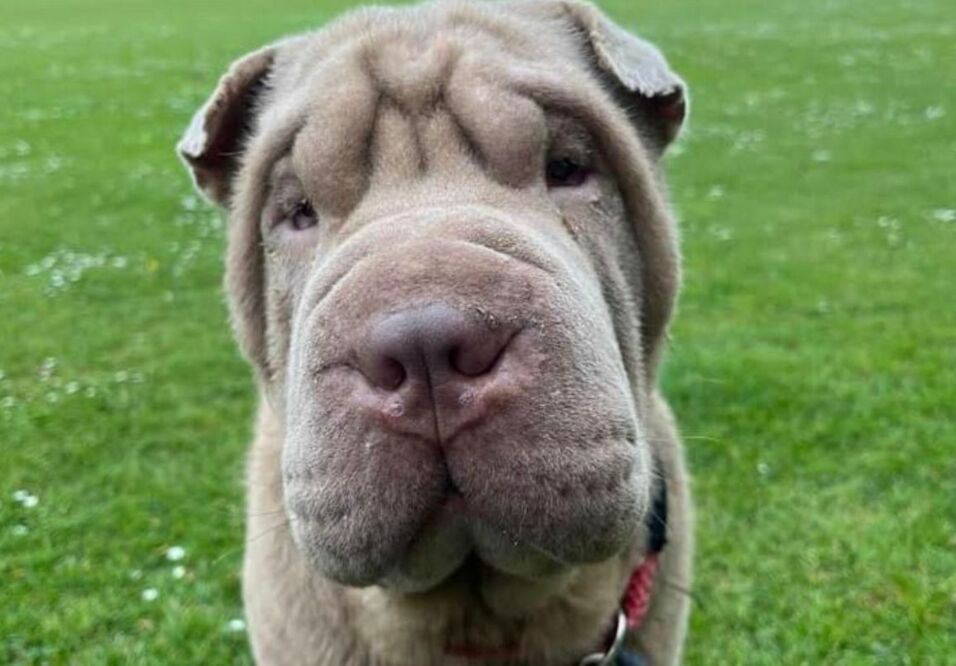 Lauren added:
Sadly Reggie's breed is prone to having problems due to their extra skin, but with the treatment he's had, we hope that this will help prevent further skin problems in the future.
The Shar Pei breed is known for its wrinkles. They were supposed to make it difficult for other dogs to get hold of Shar Peis and cause them injury during popular dog fights back in the day in China.
'He is such a sweetheart'
Reggie is now fully recovered from his surgery and doesn't need any medication. He is ready for a new, loving 'forever home'.
Lauren added:
He is such a sweetheart, so friendly and loves everyone. We'd like him to live in an adult-only home as he isn't used to children, and it would be great if he could live with more experienced owners. He's a young dog, so we hope the right person comes forward so he can get stuck into enjoying his new life.
What do we know about Shar Peis?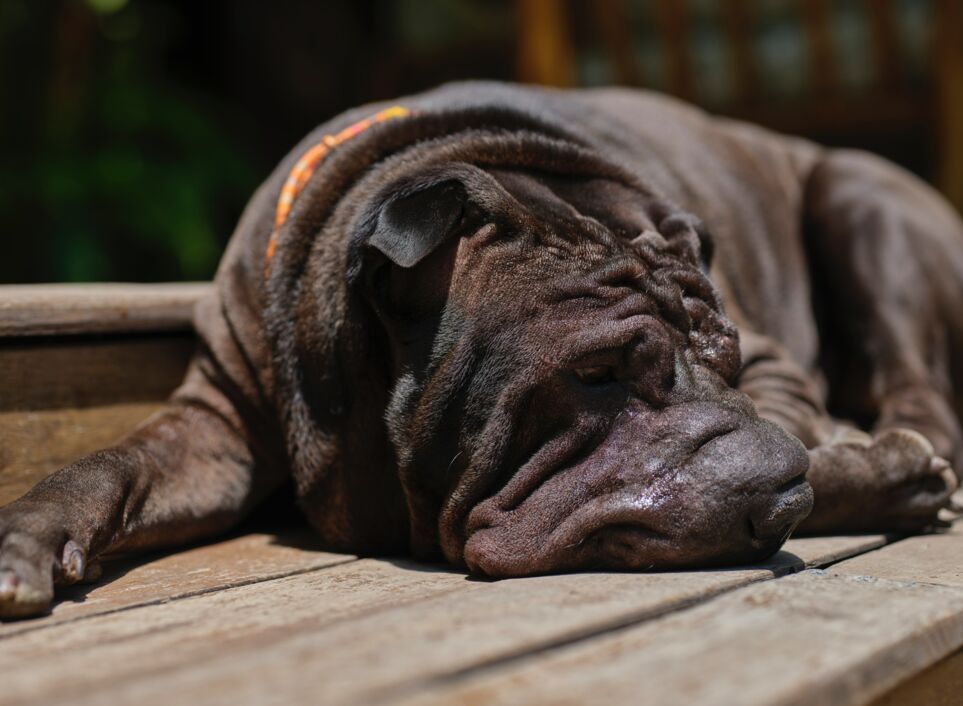 Shar Pei is an old breed that originated in China over 2000 years ago. The dogs are well-known for their striking looks and natural confidence. Shar Peis are loyal and calm, with a natural talent for protecting their home.
Shar Peis tend to do well in an experienced household with owners used to the breed as they can be strong-willed. Although they look like they're frowning, they are actually reported to be full of character, very intelligent and loyal to their families.
RSPCA is a charity dedicated to animal welfare and rescue. Head to their website to learn more about their vital work and to support the organisation.
Read more:
⋙ Abandoned dog with horrendous ear infection rescued from a busy bypass
⋙ This rescued dog was covered in bite marks after living with a 'crazy hoarder' for 11 years
⋙ Risking jail for owning a pet: 'No dogs allowed' could become a reality in this country