In July 2021, Dotty was put into the care of the RSPCA's Ashley Heath Animal Centre in Dorset. The eight-year-old Staffordshire Bull Terrier cross had been kept in a locked bedroom by her former owners. She has been with the RSPCA for almost nine months now and hasn't received a single adoption application.
Devastating tale
When Dotty was rescued by the animal centre she was underweight and had a skin condition. The staff at the RSPCA centre spent months curing her health problems before putting her on adoption. But it has been six months ever since she was put on the adoption list and no one has shown any interest in her. According to the staff at the animal centre, it is 'devastating' that Dotty has not been able to entice potential owners as she is a loving and caring dog.
The rescue centre team has been working on the poor canine and has transformed her majorly. She listens to most human commands and loves being around people. The people at RSPCA are often found snuggling with her in her kennel. However, she still needs to learn how to be around other dogs or animals. As such, her ideal loving home will be a safe space of an adult-only patient environment and no other pets.
How to introduce your two dogs?
While some dogs may find it difficult to adjust to another pet in the house, it doesn't always have to be that case. If the situation is dealt with precision and care, your two furry babies can be the best of friends. Here are some tips you can follow:
Neutral meeting place
Start the journey of introduction on a neutral ground. Pick a place where neither of the dogs would feel territorial. Ask for help from animal shelters, if required.
Lash on
Do not leave the lashes for both the dogs regardless of the place of introduction. Even if it happens inside the house, put a tight hold on the lash.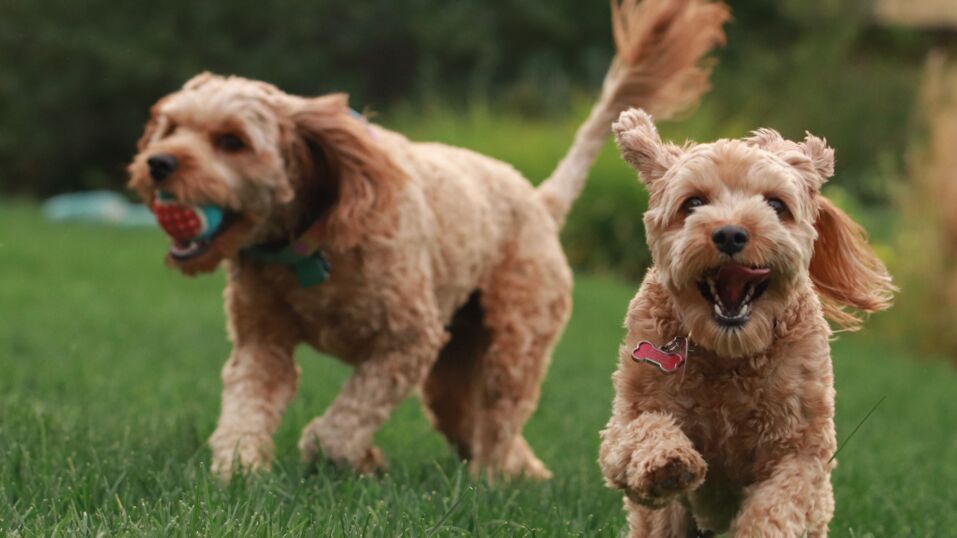 Separate Stuff
Do not expect your old dog to share his toys or utensils with the new dog. Get separate stuff for both of them.
Hold on
Do not leave the two dogs unattended until they are comfortable with each other under a variety of circumstances.
Let them be
Do not force your dogs to be friendly with each other and let them take their time. If you force things on them, they might react negatively.
Read More
⋙ This is what your dog's sleeping position reveals about their mood
⋙ This rescued dog was covered in bite marks after living with a 'crazy hoarder' for 11 years
⋙ Dogs also mourn the loss of another family pet for months and sometimes years, study finds