Pets are brave and resilient, and the incredible story of neglected terrier Malcolm who nearly died before he was found suffering on a busy bypass, illustrates it.
Malcolm found in a horrific condition
Malcolm was first spotted wandering alone and in distress on a busy town bypass at Guisborough, North Yorkshire. He was not wearing a collar and looked horrendous. Luckily, a kind bus driver picked the distressed dog up on her way back to the depot and drove the animal to the RSPCA Great Ayton Animal Centre.
It was quickly established that the Bedlington terrier, who is around six years old, was suffering from severe infections in both ears. His fur was also heavily matted and overgrown, obscuring most of his face. He was not microchipped and the state of his neglect suggested he may have spent most of his time left outdoors in a kennel.
RSPCA Inspector Krissy Raine took the dogto a local vet, where, under sedation, he was groomed, his ears were cleaned out and he was treated with antibiotics.
Krissy admitted the infection was the worst she'd ever seen in a canine. Both his ears were affected and one was a lot worse than the other.The ear canal had calcified, and there was also pus coming out of both ears. But they were both cleaned up and swabs were taken 'as he may have to undergo surgery in the future'. The vet's expert view is that the dog may have been suffering for years.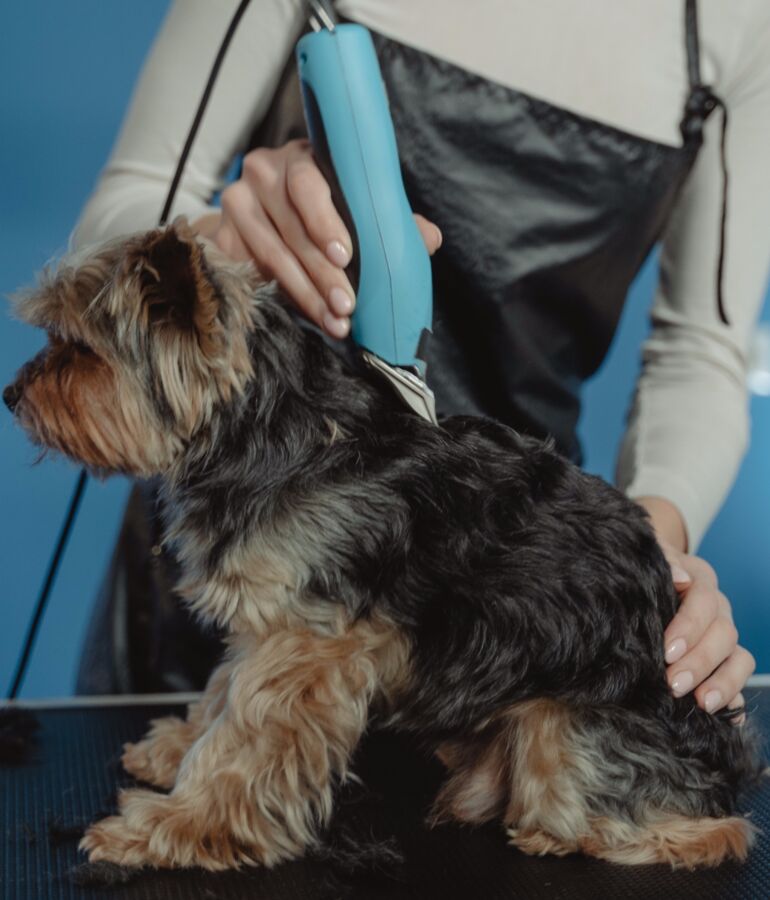 Malcolm on the road to recovery
The brave terrier showed incredible resilience during his treatments. The RSPCA team at Great Ayton - who named a furry hero Malcolm - was in awe of the adorable dog who maintained his good nature and looked happy regardless of the horrendous things he has been through.
Krissy said:
We don't know whether he was dumped or he may have managed to escape. But it is fortunate that he was found when he was as I don't know whether he would have survived that much longer suffering as he was from such horrific infections. He's doing wonderfully well at Great Ayton, but I don't know how he manages to be so friendly and happy after what he's come through.
As the happy ending goes, Malcolm is on the mend and will be found a new, loving home by the RSPCA once he makes a full recovery. Anyone who has any information about how he came to be on the bypass or who his owner may be is asked to ring the RSPCA appeals line on 0300 123 8018.
Head to RSPCA's website to learn more about the charity and support their vital animal welfare and rescue work.
Read more:
⋙ This little dog had to be rushed to a vet after scoffing an entire plate of coronation chicken sandwiches
⋙ This woman and her two dogs were killed tragically by a lightning strike
⋙ Dogs who were about to be euthanized, saved by this heartbreaking photo