Yet another former Love Island star is about to become a dad! Whilst this one doesn't technically count as a 'Love Island baby' as the parents-to-be didn't meet on the show, we couldn't be happier for Marcel Somerville and his girlfriend Rebecca Vieira, 24, after they shared their happy news with OK! Magazine this week.
Proud dad-to-be Marcel revealed to OK!:
I was in the studio with my headphones on and she tapped me on the shoulder. She had loads of pregnancy tests in her hand, just to make doubly sure. It was crazy! It's my first baby and I've been waiting a long time for this, so it's just mad.
Although the couple have only been together for 14 months, they suffered a heartbreaking miscarriage early on in their relationship. Marcel said:
After that we kind of knew we wanted to have a baby, so we did start trying but it took a little while for it to happen.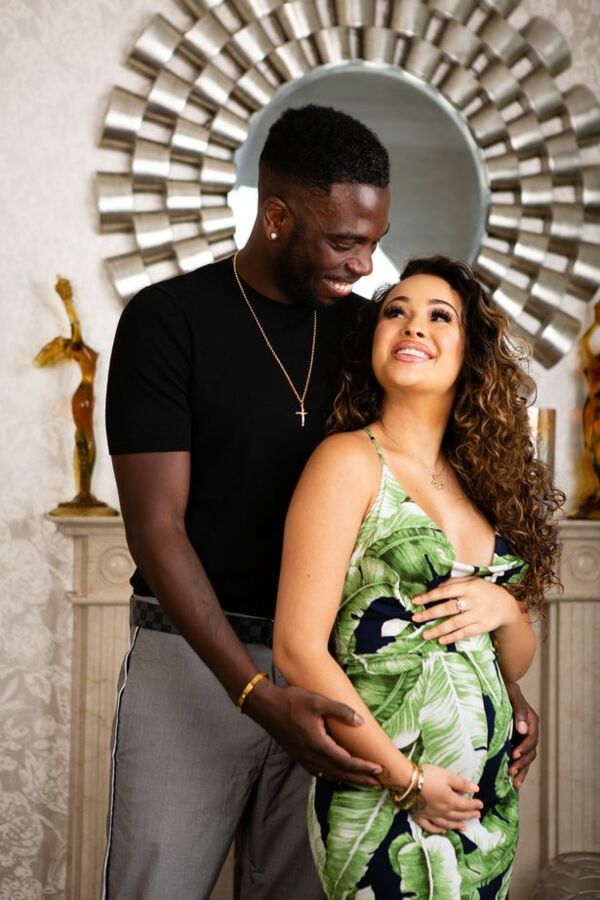 Marcel Somerville relationship history
Prior to meeting Rebecca, Marcel famously dated Gabby Allen - and the couple finished Love Island in fourth place together back in 2017. They stayed together for 10 months after leaving the villa but split in May 2018 when Marcel slept with another woman whilst on holiday with Gabby.
However, Marcel made a big effort to put his old ways behind him before getting into another relationship. After Rebecca first DM'd him on Insta in 2018, he waited a year before they met as he didn't want to rush things. Since then, the couple have gone from strength to strength. Seems like these two really are made for each other!