Anastasiia Pokreshchuk, from Kiev in Ukraine, admits she's a huge fan of the dangerous procedure of home- injected fillers.
While fillers can be rather harmless when administered in clinicians office but there's a reason why this procedure is only handled by professionals.
Anastasiia doesn't seem to mind the risks of the procedure and instead uses the injections to sport a rather extreme look.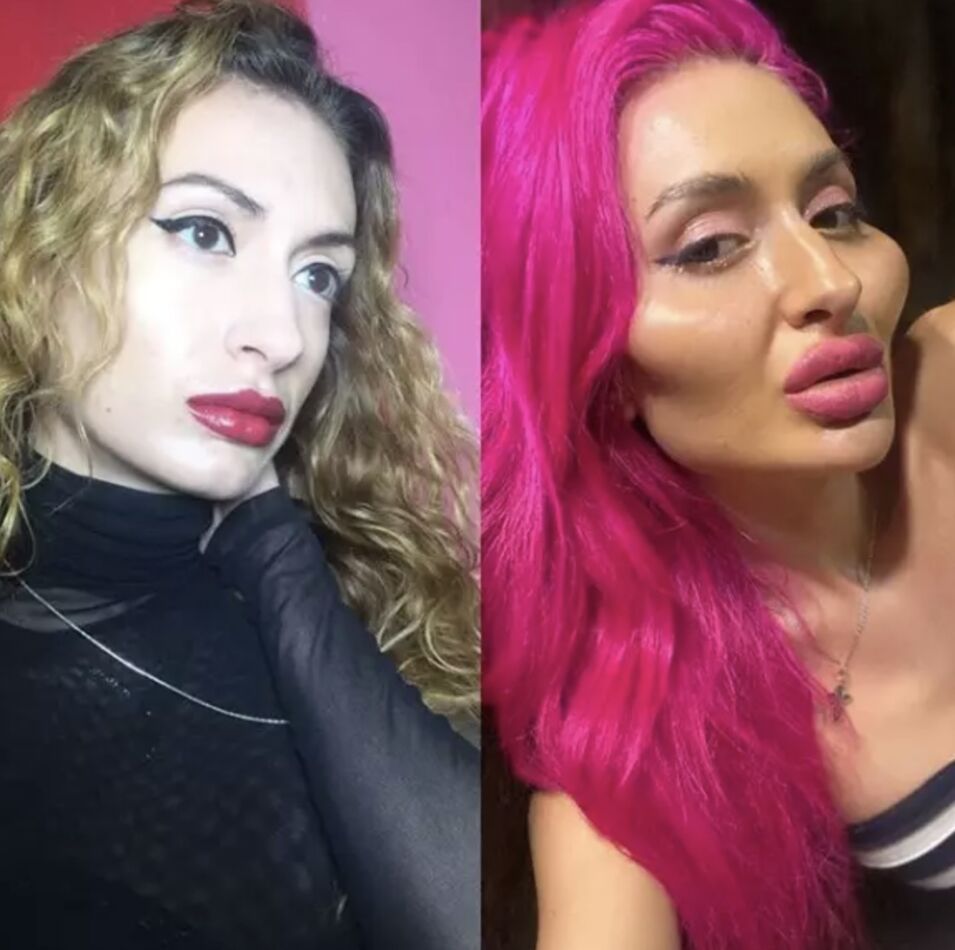 The Ukrainian woman admits her peculiar looks might not be to everyone's taste but she admits that the way she looks gives her confidence and even draws in more attention from men. Anastasiia told This Morning:
Of course I have more attention with my filler, romantic also. But it's not to do with my cheeks - it's because I have become more confident. My mum thinks this is a little bit crazy, but what can she do. No regrets, never any regrets, I'm happy with my cheeks.
Before her extreme injections, the 31-year-old claims that even her friends thought that she was just a bit of a 'grey mouse':
I was ashamed of everything; my voice, my appearance. It was really hard work. I think I was ugly before. My mom thinks that I was naturally beautiful before, but now thinks I look more exotic and my friends say my new appearance is better because before I looked like a grey mouse.
Anastasiia believes that her fillers have given her more self-confidence and now regularly shares her images online with her 158,000 Instagram followers. She continued:
After I had the injections and saw the changes in my cheeks, I fell in love with them. I love them, I want them to look like this and I'm very happy. I regularly inject other parts of my face myself. I understand that they look weird for other people but I don't mind.
Cosmetic surgeon, Dr Alex Karidis, also stepped onto the show to warn the Instagram model of the dangers of home job cosmetic procedures:
There's a reason why injectable fillers are administered by experienced practitioners, there's a huge amount of skill and knowledge requires. There's always complications that can occur even in experienced hands.
Anastasiia didn't seem to heed Karidis' warning and states that she mitigates the chance of accidents as she is making an effort to educate herself online:
This can be dangerous but I do it with doctors I am learning online. I was worried, but I love this.
It seems like nothing can stand in the way of Anastasiia and her fillers.