Some students around the world truly stand out from the rest, and Natalie Hampton is definitely one of them. After long meals spent alone in the canteen, this 16-year-old student from Sherman Oaks, California, decided to find a solution to the problem that affects many college and high school students.
She was often a victim of mockery and bullying in the 7th and 8th grades because she ate lunch alone. Therefore, Natalie decided to invent an app that anyone could use to find friends during lunch break!
The app is called Sit With Us. This app has helped and is continuing to help the loneliest students find someone to sit with who won't reject them.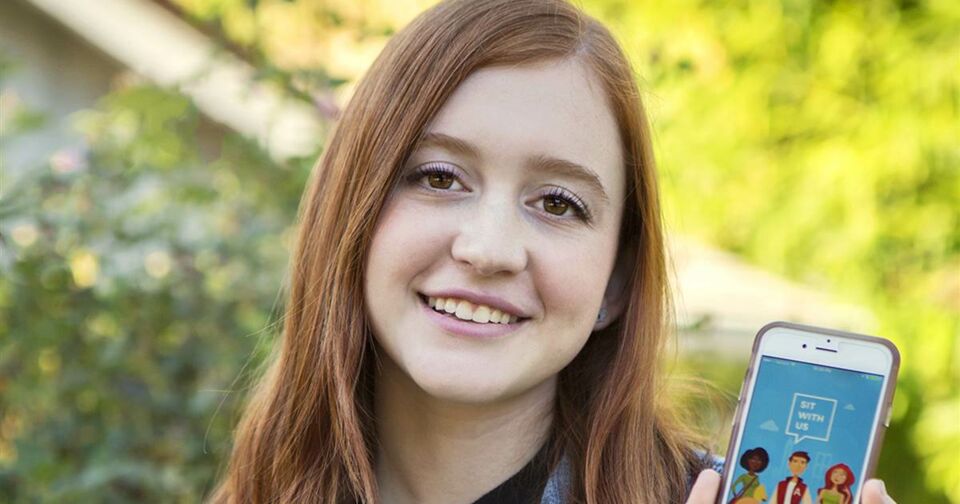 The good thing about the app is that there is no way for people to knowif you're using it since using your mobile phone can be done quite discreetly nowadays. As a result, you can find a seat without having everyone's eyes on you.
With this app, you will never have to eat alone at school again and you even have a good chance of making some loyal friends!