Prince Charles has publicly condemned Russian President Vladimir Putinfor the first time. Yesterday, while on a visit to Southend-on-Sea, Prince Charles described Russia's invasion as a 'brutal aggression'.
The first to react
The comments follow those of Prince Harry and Meghan Markle, who were the first members of the Royal Family to speak publicly against the invasion of Ukraine, posting a message of solidarity on their website Archwell.
They wrote that they 'stand with the people of Ukraine against this breach of international and humanitarian law and encourage the global community and its leaders to do the same.'
They reiterated their support while accepting the NAACP President's Award for outstanding service by saying:
Before I begin, we would like to acknowledge the people of Ukraine, who urgently need our continued support as a global community.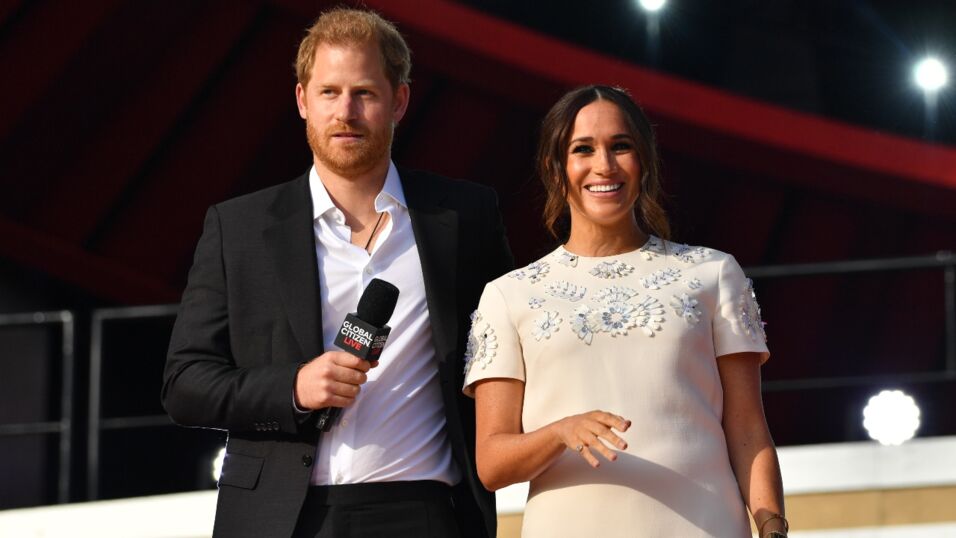 Read more:
⋙ Prince Harry and Meghan Markle stand with Ukrainians
⋙ Olena Zelenska: Who is the Ukrainian President's wife?
⋙ The Queen: The unfortunate reason why she recently postponed an important event
A meeting at Buckingham Palace
Prince William and Kate Middleton also expressed their solidarity with Ukrainians. They posted on social media:
In October 2020 we had the privilege to meet President Zelenskyy and the First Lady to learn of their hope and optimism for Ukraine's future. Today we stand with the President and all of Ukraine's people as they bravely fight for that future 🇺🇦.
Ukrainian President Volodymyr Zelenskyy and his wife, First Lady Olena Zelenska, visited the United Kingdom on a two-day visit back in 2020, meeting the Cambridges at Buckingham Palace.
Yesterday, Zelenskyy thanked the Cambridges for their support, tweeting:
Olena and I are grateful to the Duke and Duchess of Cambridge that at this crucial time, when Ukraine is courageously opposing Russia's invasion, they stand by our country and support our brave citizens. Good will triumph.
Meanwhile, Queen Elizabeth postponed a diplomatic event in response to the situation in Ukraine.
Buckingham Palace announced that the monarch chose to delay a diplomatic reception that was originally planned for March 2 at Windsor Castle. She and other members of the Royal Family were scheduled to welcome over 500 members of the diplomatic corps for an annual meeting.
The Palace said:
The Queen has accepted the Foreign Secretary's advice that the Diplomatic Reception at Windsor on Wednesday 2nd March should be postponed.