No matter where the Queen is staying, be it Buckingham Palace, Windsor Castle, or Balmoral, she has a strict morning routine. The monarch is woken up at the same time and in the same manner every day. This is the Queen's morning routine, as reported by Express:
The Queen wakes up at 7.30am
After a police sergeant finishes his overnight shift sitting watch outside the Queen's bedroom, her personal maid gently knocks before entering her bedroom at 7.30am.
According to Birmingham Live, the Queen goes to sleep at 11pm, ensuring to get eight and a half hours sleep every night.
The maid will carry a tray into the room with Earl Grey tea, hot water, milk, a China teacup and saucer as well as a linen napkin embroidered with her royal initials: EIIR. The maid will place the tray on the bedside table, open the curtains, and turn on the radio to BBC Radio Four's Today Programme.
While Her Majesty is drinking her first cup of tea, her maid will run the bath. The Queen likes the water at a particular temperature and it must be tested with a wooden thermometer to ensure it's not too hot. Palace staff over several decades have also confirmed the Monarch does not like the water to be more than seven inches deep, as reported by Express.
While the Queen is in the bathroom, Angela Kelly, a British fashion designer who has served as Senior Dresser since 2002, prepares several outfits for the day for Her Majesty to try on in the dressing room next door. The dressing room features floor-to-ceiling mirrors so the Monarch can examine every angle of her outfit. This is also an opportunity to see if any alterations need to be made.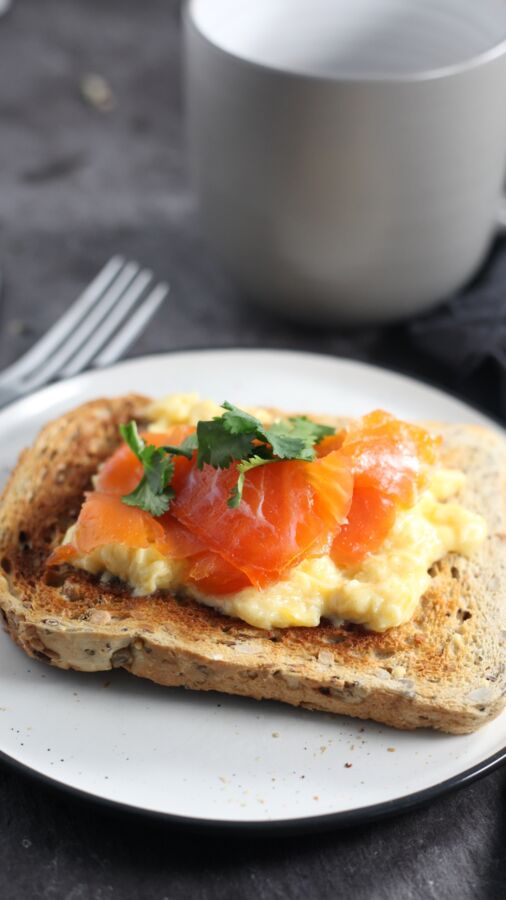 The Queen eats breakfast at 8:30 am
The Queen is served breakfast everyday without fail at 8:30 am. Former royal chef, Darren McGrady, has disclosed the two options on her breakfast menu, as reported by Express. They are either scrambled eggs with smoked salmon or Special K breakfast cereal. McGrady even revealed this is served to the Monarch surprisingly in a 'Tupperware container.'
The Queen begins working at 9.30 am
Two hours after being woken, at 9:30 am the Queen's morning routine is complete. She will then sit at her desk and open the renowned red box, which contains all of the sovereign's paperwork to be completed, and begin her working day.
Read more:
⋙ The Queen's 'cocktail of choice' revealed by Tom Hanks
⋙ Prince Charles steps in for the Queen once again for upcoming Commonwealth Games
⋙ Queen Elizabeth rejected Prince Harry and Meghan's special request, this could be why