The Duke and Duchess of Cambridge have three children, Prince George 8, Princess Charlotte 6 and Prince Louis 3. Out of the three, it is Princess Charlotte that resembles Kate the most both physically and in her character.
Like mother like daughter
It is very common that children take after their parents, whether it's their hobbies or simply the way they act. It would seem that Princess Charlotte shares a lot of the same interests as her mum Kate.
A royal insider told Life & Style:
Swimming, tennis and horse riding are her favourites. Kate is teaching Charlotte how to play hockey in the garden.
They added:
Princess Charlotte can't wait to play rugby when she's a little older! Prince George is already giving her a few tips but he's more interested in football.
The young Princess is definitely keeping herself busy with all of these activities. But Princess Charlotte is also really into fashion and is currently 'obsessed' with one accessory.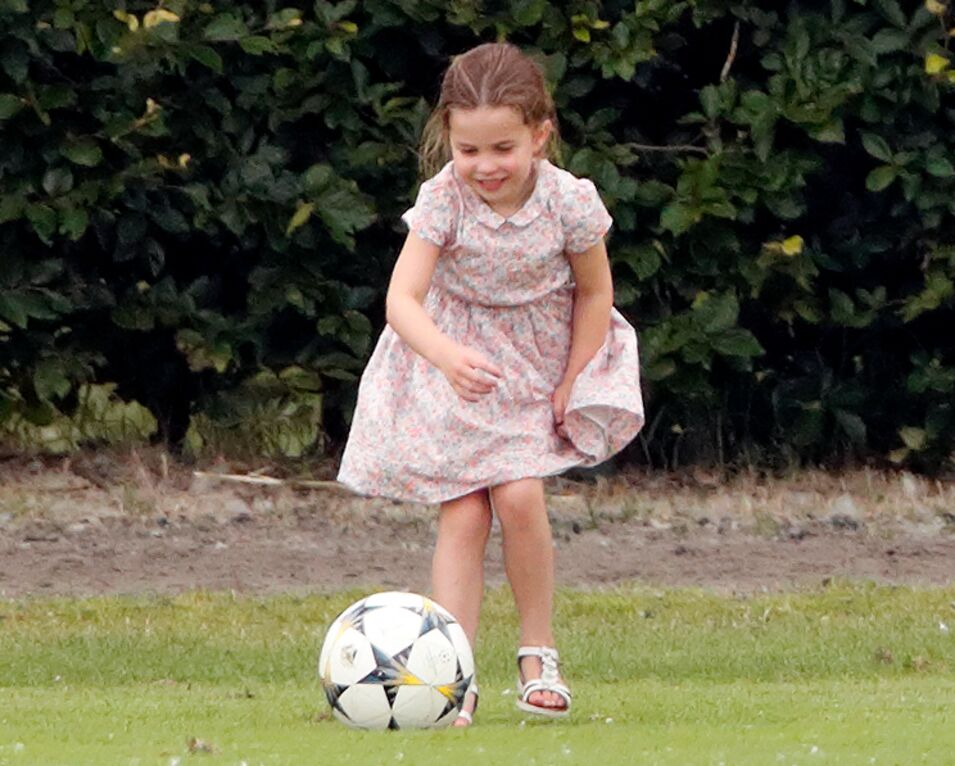 Read more:
⋙ Princess Charlotte may be the sassiest Royal, here's why
⋙ Prince George is changing schools because of Princess Charlotte
⋙ Prince George is becoming a more active Royal Family member
She keeps stealing Kate's sunglasses
It would seem that at the moment Princess Charlotte is obsessed with sunglasses and as a result, she will often steal her mum's ones.
The source said:
When Kate can't find a pair, they'll often be found in Charlotte's bedroom. Charlotte already has a little collection of high street kids' sunglasses at home.
It is also believed that young Charlotte also has a love for tiaras and Kate bought her a Disney one to keep her happy. However, this isn't good enough for the young Princess as she prefers the 'real deal' and has she has made Kate promise 'to give it to her in the future'.