The Met Gala was held on its traditional day—the first Monday of May—after two years of Covid-related disruption, with celebrities flocking to the Metropolitan Museum of Art in Manhattan to make their mark on fashion's biggest night.
The Met Gala, canceled in 2020 and delayed in 2021, was held as scheduled on May 2. Established in 1948, the fundraising event for the Metropolitan Museum of Art's Costume Institute has since become one of the most fashionable and stylistic events of the year, one frequented by actors, musicians and fashion icons. It has also been a stage for royal attendances, but 2022's event saw Meghan Markle and Prince Harry give it a pass.
Princess Diana's entrance
The British Royal Family has had a stellar history at the Met Gala. One of the most iconic moments of the event was when Princess Diana took to the red carpet for the first and only time in 1996. Honoring Christian Dior, the Princess of Wales looked stunning in a blue slip dress with black lace, adorning a pearl and sapphire necklace, sapphire and diamond cluster drop earrings, and her sapphire engagement ring. Following her divorce from Prince Charles three months prior to the event, her appearance dominated headlines at the time.
Princess Diana is often seen as a cultural icon and a strong female character that millions look up to. Despite the difficulties that she experienced due to her royal status, eventual divorce, and the exceedingly intrusive public interest in her life, her appearance at the Gala was seen as a display of confidence and strength of character. According to the Royal biographer Katie Nicholl, her only concern at the time was whether the dress was too revealing for the then 14-year-old Prince William.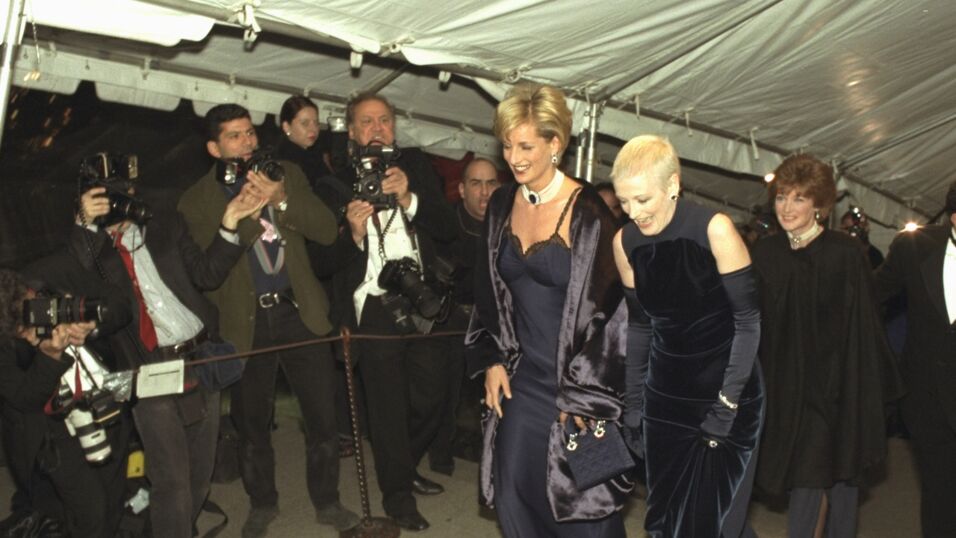 The second British Princess to walk the red carpet
It wasn't until 22 years later that a British royalty once again visited the Gala in 2018—Princess Beatrice of York, the elder daughter of Prince Andrew and Sarah, Duke, and Duchess of York. The theme of the event at the time was Catholic Imagination, and Princess Beatrice explored that theme in a subtle manner with her roped gold tiara headdress along with a vibrant purple gown with sheer sleeves.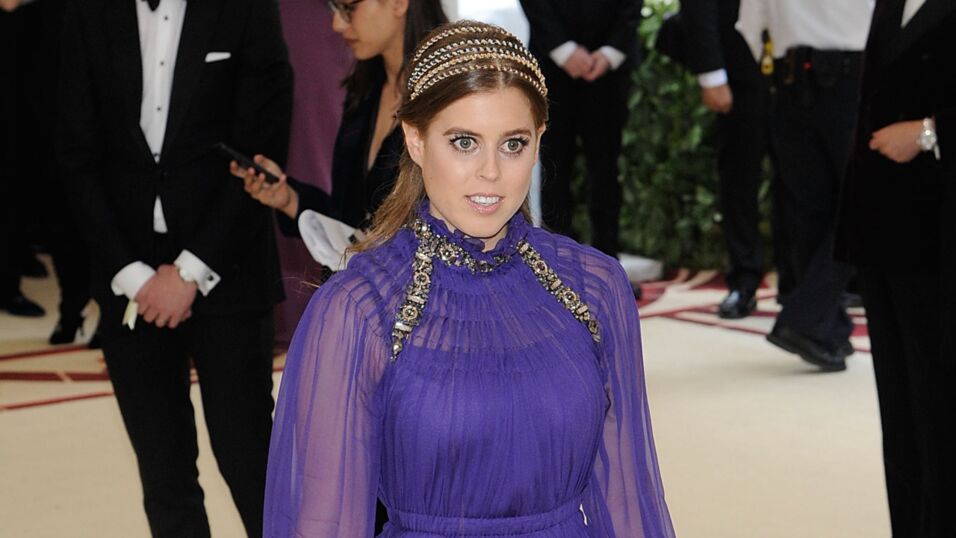 Princess Beatrice's visit to the Gala could have been a nod to her late aunt, Princess Diana, and the impact she had at the event, as she became only the second British royalty to attend the Gala—once again proving that fashion is not exclusive to the entertainment industry.
Read more:
⋙ Hillary Clinton reveals why she doesn't regularly attend the Met Gala
⋙ The Met Gala invited a Jared Leto lookalike and people think it was Leto's idea