On Wednesday, the Medicines and Healthcare products Regulatory Agency (MHRA) issued a safety alert on the Zentiva Pharma UK Ltd Co-codamol 30/500 Effervescent Tablets, and asked all healthcare professionals to stop supplying packets that have the batch number 1K10121.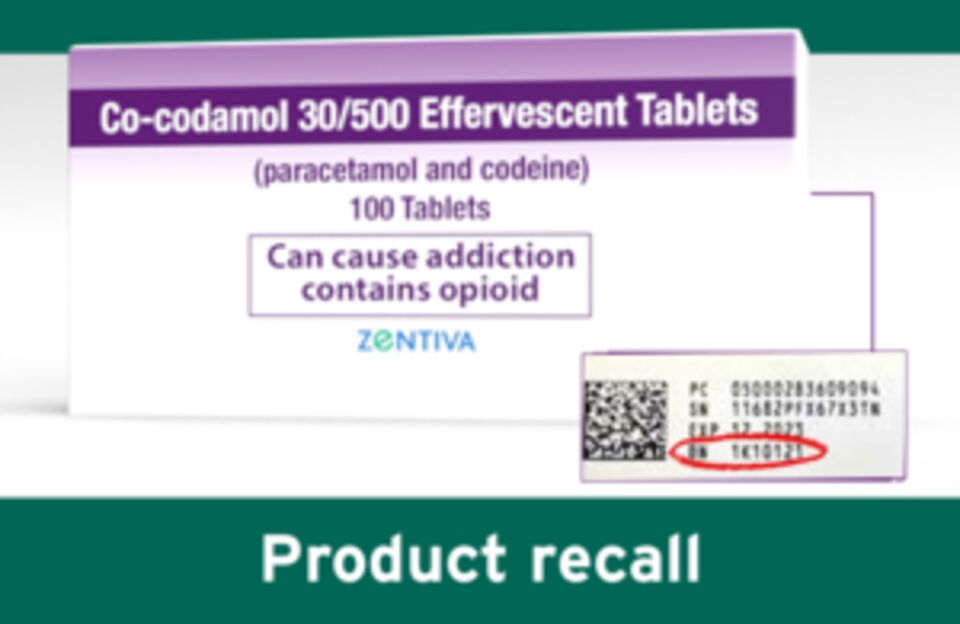 Additionally, they asked the general public to check their painkillers for this batch number and immediately return it to the pharmacist, doctor, or healthcare professional that gave it to them, by 21 June.
The painkiller
This drug is normally prescribed for severe pain, which cannot be treated by paracetamol and ibuprofen. According to the MHRA, this particular batch of medication has tablets that contain either too much of the active ingredients, codeine phosphate and paracetamol, or too little. This could either render the drug ineffective, or make it so strong that it could result in an overdose. Tablets that have a surplus of active ingredients can also lead to dangerous side effects. Overdosing on paracetamol can cause nausea, vomiting, anorexia, and abdominal pain. In really serious cases, it can even lead to coma, gastrointestinal bleeding, and death.
A total of 4,464 packets, with 100 tablets each, have been affected.
Recall
Dr. Samantha Atkinson, the MHRA chief quality and access officer, said:
Patient safety is always our priority.
We are advising people not to take any tablets from these packs given the potential risks of doing so. Healthcare professionals should check their stocks and recall tablets from this batch urgently.
If anyone is concerned then please speak to your healthcare professional and report any adverse reactions via the Yellow Card Scheme.
The MHRA runs the Yellow Card Scheme to collect information on all safety concerns and side effects that have been reported by medical professionals and the general public.