The former host of Love Island had to step down from this year's series after she had been charged with the assault of her boyfriend, Lewis Burton. The charge was made back in December after it was said that Flack beat Burton during an altercation over messages she found on his phone.
Flack has since been banned from seeing Burton pending the outcome of the trial, however, Burton has expressed his own displeasure with the scenario citing that she is not at fault and that he misses her very much.
Caroline also stepped back from social media of her own volition but likely was advised to s by her lawyers as well. Today, she broke her silence to offer support to the Love Island team at the NTA's tonight. The show is now hosted by Laura Whitmore, who Caroline also publically supported whole-heartedly.
The post she made on Instagram Flack wrote:
'Good luck to all the team and cast at tonight's NTAs... it's such a fun night... cmon @loveisland'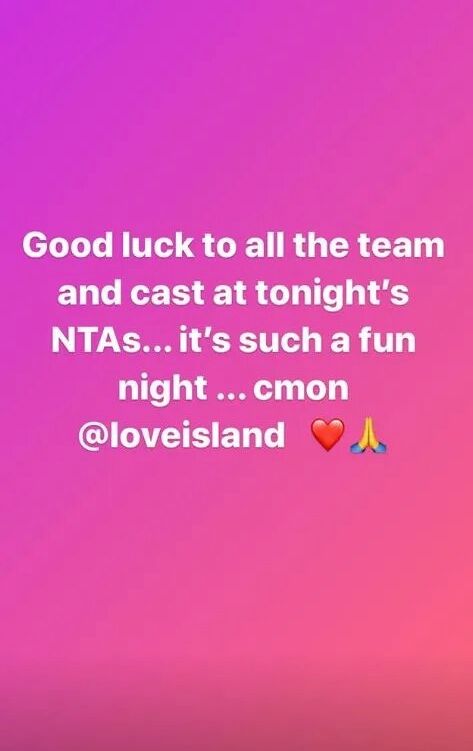 Tonight, Love Island will be going for the Challenge Show award, running against other shows such as the Great British Bake Off, MasterChef, The Circle and The Apprentice.
After spending some time in Los Angeles following the drama that came along with her charges, she recently returned to the UK, supposedly planning to return to the show should the case be dismissed.
Love Island has seen a dramatic loss in viewers since the departure of the much-loved host, and it looks like they could definitely benefit from her return.
Caroline is set to be in court sometime in March for her hearing, so we're hoping for some exciting news by then!