The soft bellies of dogs are so irresistible that we can't help but rub them as soon as they are exposed to us. We project our desires on the pups and assume that these belly rubs are what they want too, but do they really? This is what a dog behaviour analyst says.
Discover our latest podcast
A form of submission
According to dog behaviour analyst and trainer Adem Fehmi, when it comes to the body language of dogs, exposing the belly is a form of submission. And as your pup sees you as the ultimate boss in the house, that submission is directed to you.
So when your dog rolls on its back and kicks its legs - it simply shows it recognises your superior position.
But as you reach out to rub your pet's fluffy tum-tum, the clever pooch watches and learns. Most dogs enjoy being petted in their bellies, and after they see that exposing them to you yields a bunch of tactile treats, this canine behaviour gets positively reinforced.
Not all the dogs like belly rubs
But it's important to remember that not every roll means that the dog wants to be touched and that not all pets enjoy the tummy-scratching treats. Lying on the back can indicate fear or pain.
Some dogs feel uncomfortable when you touch their stomach, so try to read their body language to understand their mood. If the pup shows signs of aggression such as growling, barking, snarling, lunging, or snapping, they might be on the edge of losing it.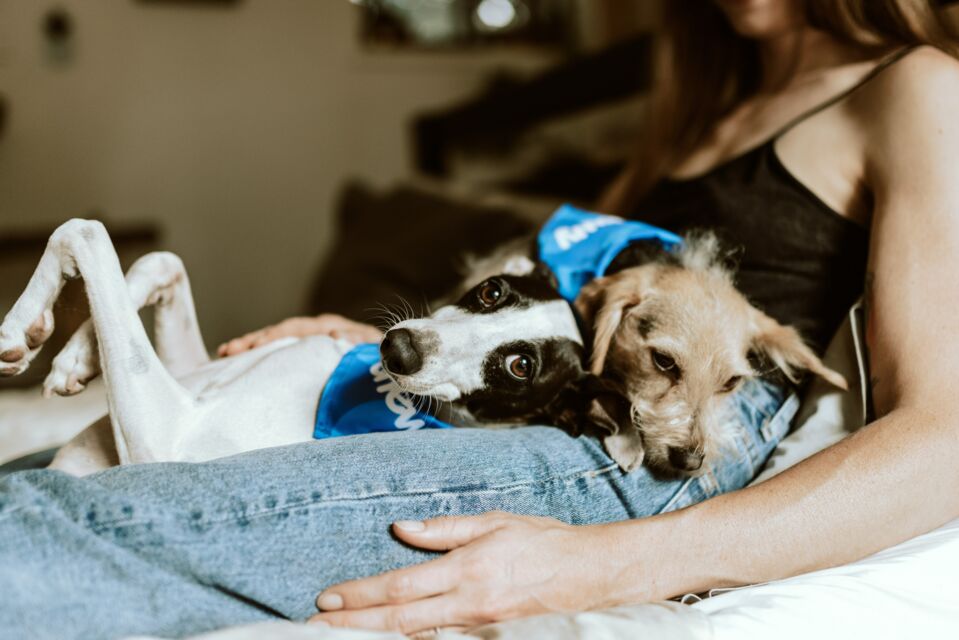 Petting your dog is therapeutic for both of you
Petting and grooming dogs can stimulate the hormones that make them feel good. It is therapeutic for humans too and increases the bond between the pet and the owner.
Adam Femi writes that some pups will turn to belly rubs only with trusted family members, while others may be more confident and repeat the same action expecting to receive a belly rub even from people they don't know that well.
Sources used:
- The Jerusalem Post: 'Do dogs really want belly rubs when they lay on their backs? not necessarily'
- PetMD: 'Why do dogs like belly rubs'
Read more:
⋙ This is how often your dog really needs to pee
⋙ Neglected senior dogs suffered a lifetime of abuse and need your help
⋙ Heart-melting moment stolen dog is reunited with its owners after a year apart (VIDEO)