Recentresearch from Stanford University has discovered that the ketogenic, or keto, diet makes muscle stem cells more resistant to stress.
What is the keto diet?
According to Healthline, the keto dietis a low-carb, high-fat diet that is similar to the Atkins and other low-carb diets. It involves replacing carbohydrate intake with fat, which puts the body into a metabolic state called ketosis. When this happens, your body burns excess fat for energy and turns fat into ketones in the liver, which can provide energy for the brain.
New research from Stanford University has found that the keto diet makes muscle stem cells more resistant to stress, similarly to a fasting diet. In the study, mice were fed a keto diet or given ketone bodies produced during ketosis, which had a similarly protective effect to fasting. The findings were published in the journal Cell Metabolism.
Dr Thomas Rando, a neurology professor at Stanford, said:
We found that fasting induces resilience in muscle stem cells so that they survive during deprivation and are available to repair muscle when nutrients are again available.
He continued:
Ketone bodies arise when the body uses fat for energy, but they also push stem cells into a quiescent state that protects them during deprivation. In this state, they are protected from environmental stress, but they are also less able to regenerate damaged tissue.
Indeed, there is debate about how beneficial the keto diet really is. There are also some unusual side effects...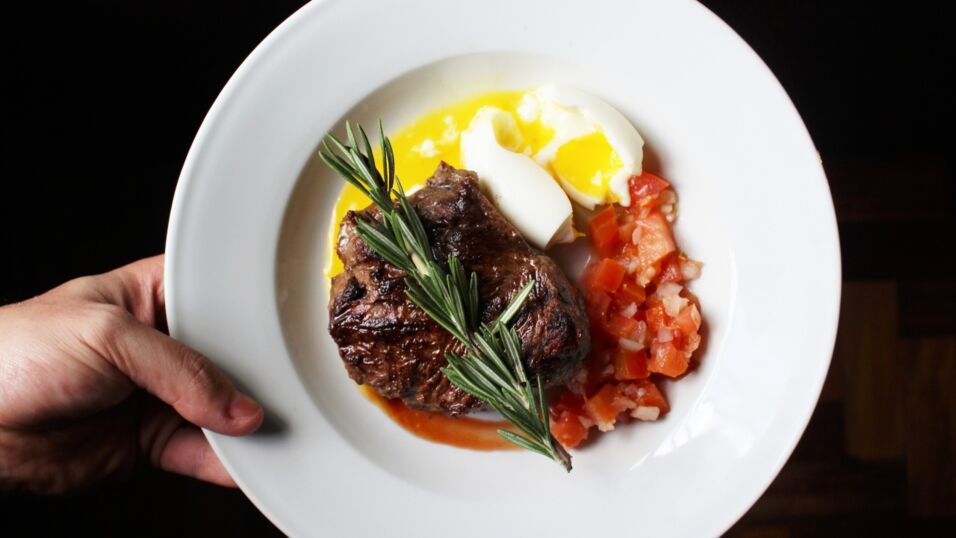 Keto recipe
If you're interested in the keto diet, try this recipe for peanut butter chicken by Chelsie Collins for BBC Good Food:
2tbsp avocado oil
8 skinless boneless chicken thighs, cut into chunks
1 onion, finely chopped
3 garlic cloves, crushed
2 red chillies, finely sliced (deseeded if you don't like it too spicy)
2tsp fresh ginger, grated
2tbsp garam masala
100g smooth peanut butter
400ml coconut milk
400g can of chopped tomatoes
Coriander, ½ roughly chopped, ½ leaves picked
Roasted peanuts, to serve
Cauliflower rice, to serve
STEP 1
Heat 1 tbsp of the oil in a deep frying pan over a medium heat. Brown the chicken in batches, setting aside once golden. Fry the onion for 8 minutes until softened. Add the other tbsp oil to the pan and then fry the garlic, chilli, and ginger for 1 min. Add the garam masala and fry for 1 minute more.
STEP 2
Stir in the peanut butter, coconut milk, and tomatoes, and bring to a simmer. Return the chicken to the pan and add the chopped coriander. Cook for 30 minutes until the sauce thickens and the chicken is cooked.
STEP 3
Serve with the remaining coriander, roasted peanuts, and cauliflower rice.
Before starting a new diet, it's recommended that you speak to your GP or healthcare professional.
Read more:
⋙ Raw meat diet: Here's everything you need to know about eating raw organs
⋙ Liquid diet: Is this a safe way to lose weight?