For the past six months, "mask" has been the word on everyone's mouth. Whether we're talking about wearing (or not wearing) one, maintenance, or deciding between washable masks and disposable ones, face masks have been a subject of endless debate. We've heard that they should be handled with care and washed at 60 ° C, then the recommended washing temperature dropped to 40 ° C... But a lot of us are still wondering: what's better, a washable cloth mask or a disposable face mask? Here's what you need to know.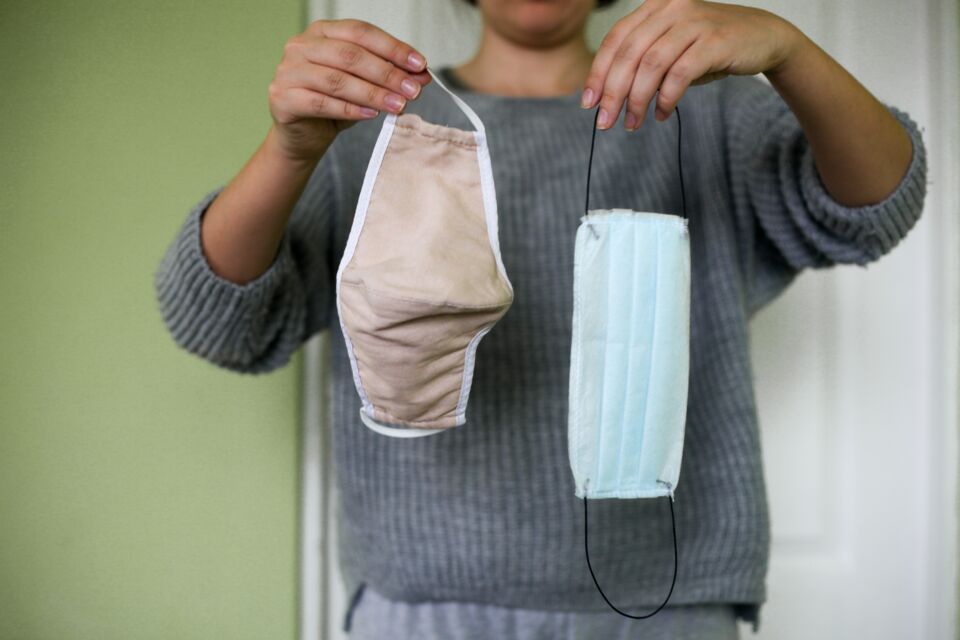 Disposable mask vs cloth mask
Since the start of the epidemic, wearing a face mask has become mandatory in public places, schools, and businesses. While many people immediately took out their sewing machines to make their own washable and reusable cloth masks, others chose to wear disposable surgical masks. But which option is best?
In an interview with BFMTV, epidemiologist and chairman for the French Academy of Medicine's COVID-19 task force Yves Buisson explained :
Surgical masks are great to have in a healthcare setting. They're suitable for the sick and their contacts. But for the rest of the population, it's best to use cloth masks and not treat them like potential gateways for the virus, but rather another accessory that can be washed with the rest of our clothes at a normal temperature.
What's great about surgical masks is that they protect us against the virus, however, they're not so great for the planet. In recent months, we've seen many shocking social media photos of masks that were thrown on the ground, in the street, and on beaches. Not very eco-friendly.
On the other hand, cloth masks can be used for a long time, just as long as you wash and iron them after each wash. You don't have to wear a new one every day either, which makes them more economical than their disposable counterparts.
The main complaint we hear with surgical masks is that they make it hard to breathe, but actually, regardless of whether you wear a disposable mask or a cloth mask, your ability to breathe should not be affected
Either way, most local governments and health forums are encouraging people to wear reusable masks and leave surgical masks to those who are at risk and healthcare workers. If you are at risk, it's best to use a disposable surgical mask that filters out particles of the virus. On the other hand, if you're wearing a mask daily as a means of preventing infection, you should go for a cloth mask.
Wearing masks should be a priority
A friendly reminder from Yves Buisson:
Wearing face masks is an essential measure we're all going to have to get used to.
So, whether you choose to wear a disposable mask or a washable/reusable one, what matters most is that you wear one to fight the epidemic, whether it's to protect yourself or to protect others.