Listen, we know it's hard to master the perfect cookie. It's a challenge making sure the outside is just cooked enough while making sure the centre keeps that molten, barely cooked consistency. Solid enough so you can dunk it in milk, but not so much that it's like chewing dust.
Thankfully, we've got your back!
These soft-centred cookies are ideal if you're in the mood for a delicious snack. It's actually rather simple: all you need is your regular cookie recipe, and then you just add a bit of your spread or nut butter to the middle of the cookie dough before baking. The result will be delicious, soft, melt-in-your-mouth cookie dough surrounded by hot, crispy cookie. What else could you ask for?
You could use peanut butter, any other nut butter or even another type of spread such as white chocolate or fruit… let your imagination go nuts (get it?)!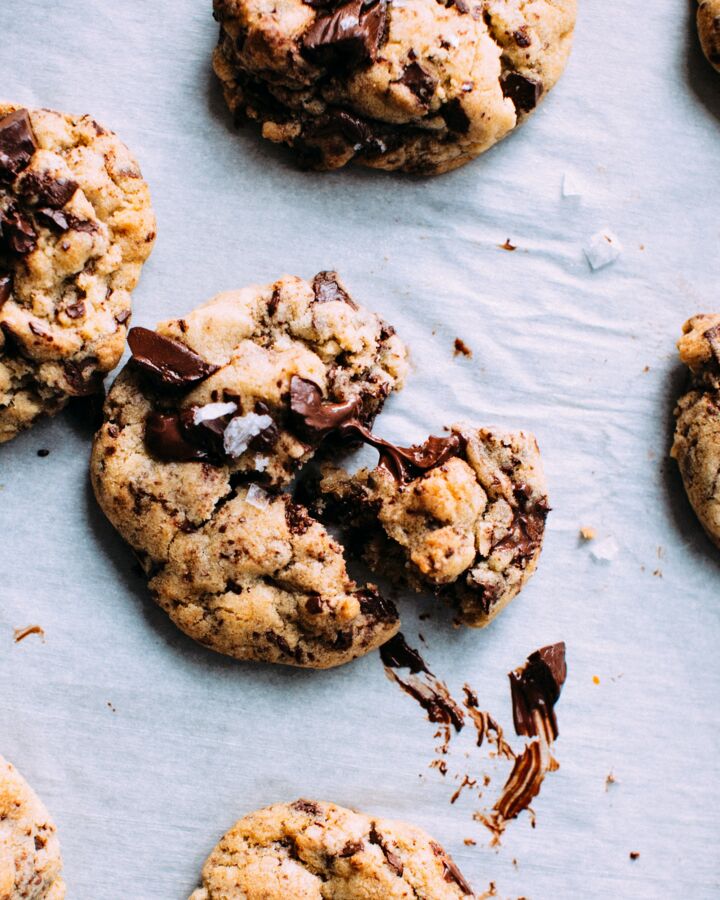 Ingredients:
180g of melted butter
11g of brown sugar
1 egg
250g of flour
1 teaspoon of baking soda
100g chocolate chips
Peanut butter or your spread of choice
Preparation:
Mix the dry ingredients together: the flour, baking soda and sugar.
Add the egg and melted butter and mix everything together until you have a well-combined dough.
Add your chocolate chips to the dough.
Shape your cookie dough into disks and put a bit of peanut butter or spread inside before then covering them over with another disk of dough.
Bake in the oven for 10 minutes at 180°.
These cookies taste amazing both hot and cold and can be stored in an air-tight container for up to a week (that is if you don't eat them all straight away!)