Cadbury never fails to push the boundaries of delicious chocolate and to in an effort to promote our lockdown binge-snacking, the confectionary brand is bringing out three new flavours this week and only one of them will be staying.
As part of Cadbury's inventor competition, they will be releasing three new flavours this week including coconut, blueberry and crunchy honeycomb. Unfortunately, only one of these flavours will win the competition meaning that two of the flavours will only be available for a limited time.
Last year, the same competition brought us the incredible flavour Choca-latte Dairy Milk and now the public will once again have the opportunity to vote for their favourite choccy treat!
Who are this year's contenders?
1. Dairy Milk Coconutty.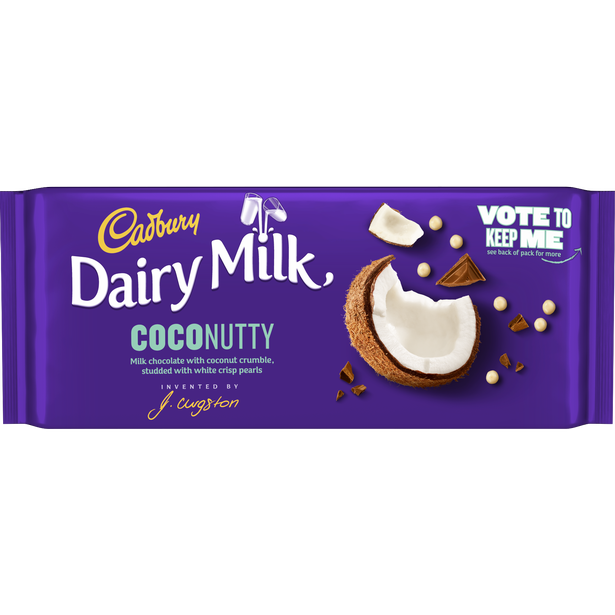 Coconut chocolate is an absolute classic but it has a very divided audience, you either love it or you hate it. Dairy Milk Coconutty was dreamt up by 36-year-old Gillian and contains coconut crumble and white chocolate crisp pearls cocooned in sweet milk chocolate.
2. Dairy Milk Out Of The Blueberry
You can't go wrong with black forest chocolate so 24-year-old Taylor is already on a roll with their Dairy Milk Out Of The Blueberry. This bar contains blueberry nuggets, milk chocolate and more white chocolate crisp pearls.
3. Dairy Milk Crunchy Honeycomb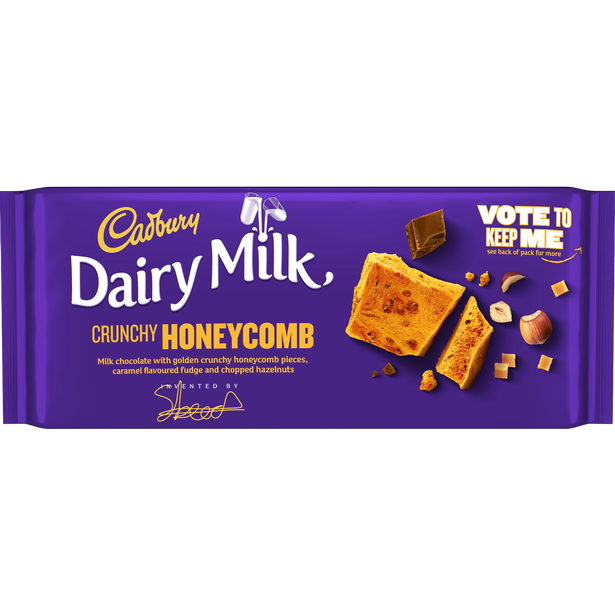 The final contender is 19-year-old student Shannon who came up with the idea for a crunchy honeycomb chocolate bar as an 'extra sweet' treat. The Crunchy Honeycomb bar will include milk chocolate, golden crunchy honeycomb, hazelnut pieces and caramel fudge. It's just like a Crunchy Bar only better!
How do we get our hands on the new flavours?
These three bars will be available in Tesco stores nationwide from the 8th of July all the way up until the 22nd.
The Dairy Milk Coconutty, Dairy Milk Out Of The Blueberry, and the Dairy Milk Crunchy Honeycomb bars will all be sold in 105g bars for just £1 each.
And, if there's any flag our you want to keep all you need to do is vote!
Voting for your favourite flavour is easy, it can be done over Cadbury UK's Facebook or Twitter or you can even jump onto the Cadbury's Inventor website. The polls will be open until September so everyone will be able to have their say.