Joaquin Phoenix picked the award for the best leading role at the British Academy Film Awards on Monday night for his role in The Joker but his acting performance was not the main focus as the star used the BAFTA's as an opportunity to express some more progressive views.
Just one day before the awards ceremony the actor/ activist took part in a protest advocating animal rights and veganism, tying himself to the famous Tower Bridge.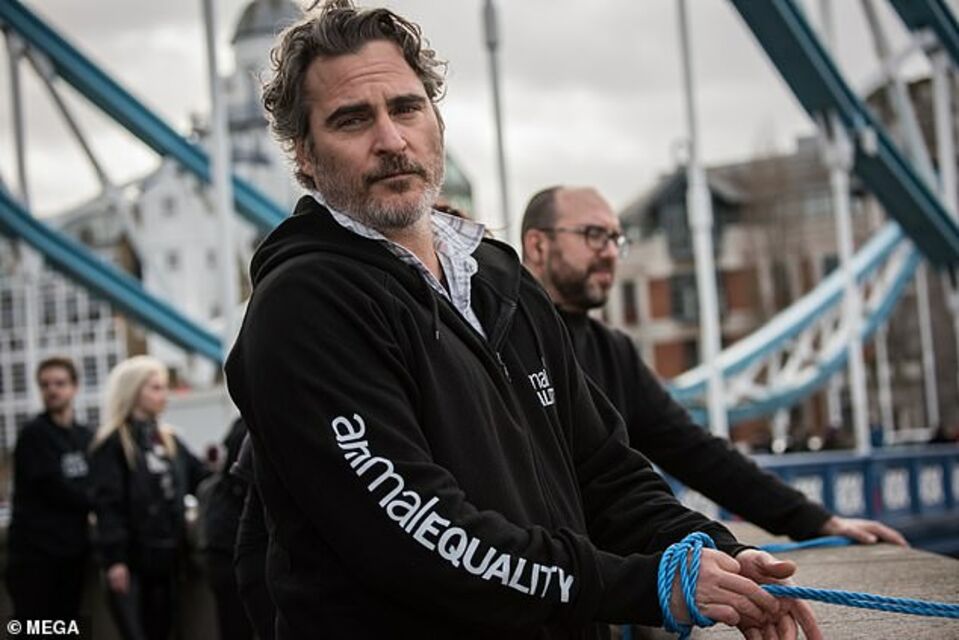 The 'Her' actor was joined by a group of supporters sporting a 390 square-foot banner that read' 'Factory farming is destroying our planet. Go vegan.'
The star who has been vegan since he was a childstated:
'I think we have a personal responsibility to take action right now and one way that we can mitigate climate change is by adjusting our consumption and by going plant-based.
Joaquin was also seen with his group, holding up signs that depicted the effects of factory farming:
"I feel sometimes like it's not being talked about enough. So I'm just encouraging people to learn more about eating plant-based and to make a difference to make whatever personal impact they can on the climate emergency."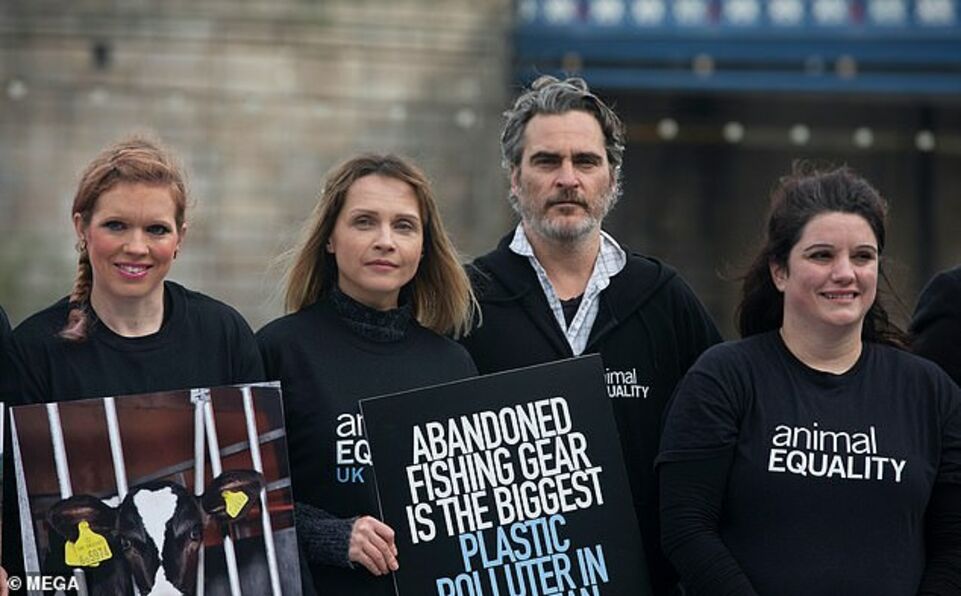 The 'Walk the Line' actor would later attend the BAFTA's where he would use his speech to criticise the film industry for 'industrial racism' after no people of colour were selected for any of the best actor/actress categories and no women were nominated for the best director award.
Phoenix used his speech to say that the film industry is spreading the wrong message that people of colour are 'not welcome' in Hollywood and that he, himself is also part of the problem:
'I have not done everything in my power to ensure the stuff that I worked on are inclusive. We have to do the hard to work to truly understand systemic racism. I think that it is the obligation of the people that have created and perpetuated and benefited from the system of oppression that dismantles it, and that's on us.'
The 45-year-old actor regularly proves his moral loyalties, just last month at the SAG Awards, the actor used the time to attend a vigil for pigs in Los Angeles and also always vows to wear the same suit to all of his awards ceremonies to protest fast fashion.