'Happiest Season', the first holiday lesbian rom-com to come out next week
Are you as big a fan of Kristen Stewart as you are of slightly cheesy, slightly cheeky, but always fun to watch rom-coms? Do you find yourself getting in the holiday spirit easily and binge watch all the Christmas classics? Well, we've got you covered!
Hulu is coming out with what is sure to become a holiday-themed, rom-com classic in the years to come. Oh and did we mention it's a queer friendly movie as well? The subscription video on demand service will digitally premiere Happiest Season, directed by Clea Duvall and starring Kristen Stewart, Mackenzie Davis and Aubrey Plaza. The film also stars queer actors Victor Garber and Dan Levy.
The plot
The movie centres on a lesbian couple visiting family members for the holidays. The catch? One of them is still in the closetand the other has to figure out how to inconspicuously navigate the awkward social dynamics of her partner's conservative family. As you can probably imagine, hilarity ensues! From uncomfortable family dinners (the one's we all hate but can't escape!), to even more uncomfortable small talk with family members you haven't seen in ages, Happiest Season truly explores the intricacies of family holiday reunions.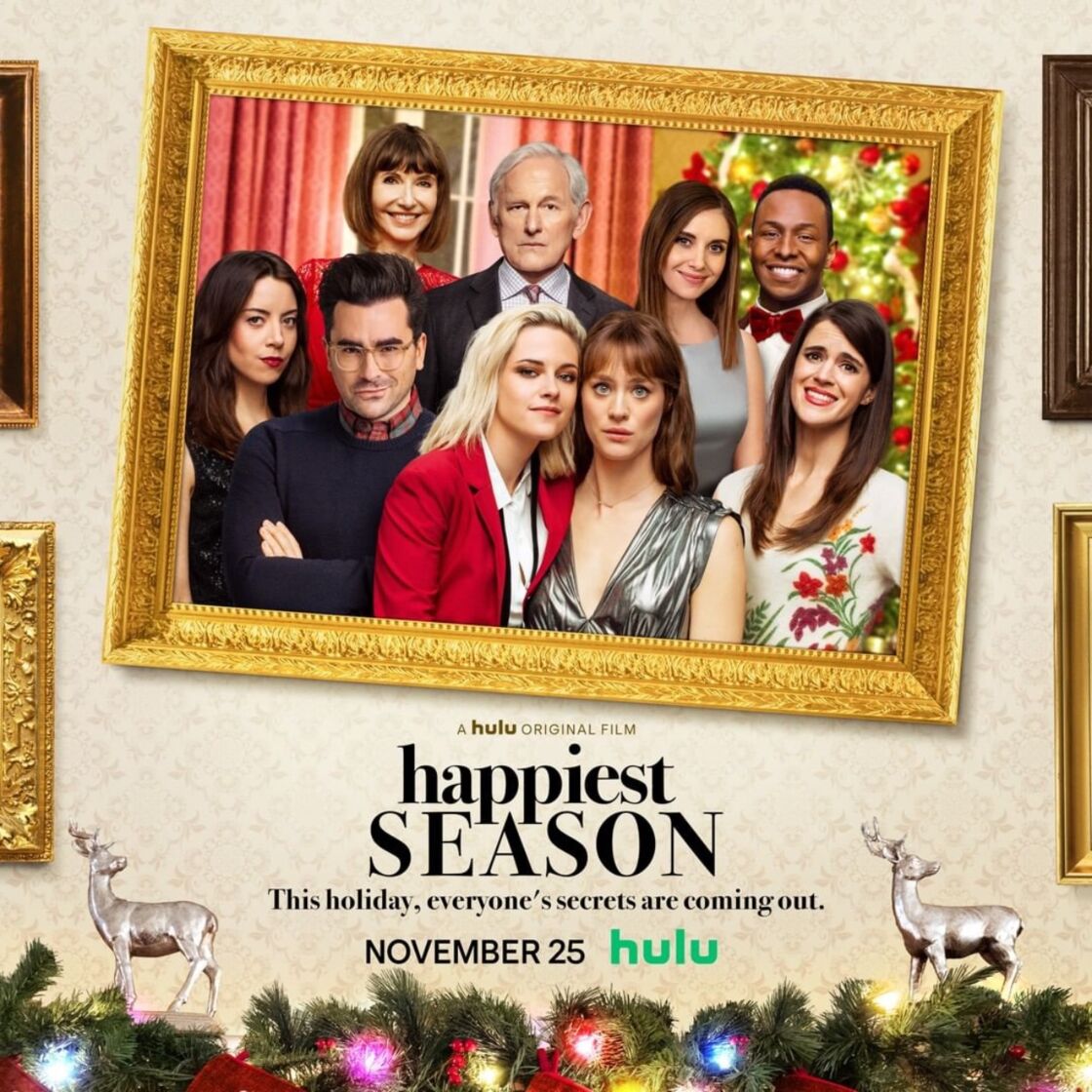 A first for the LGBTQ+ movie genre
The most refreshing part of this is that we get to experience this phenomenon through a queer lens. This will be a first for an American mainstream Hollywood movie to focus on a female same-sex couple in this particular genre.
So get your popcorn ready and put on your comfiest pyjamas, Happiest Season comes out on November 25th domestically and 26th internationally.
---