The 31-year-old beauty shared her ordeal with her 1.2 million Instagram followers telling them she had been experiencing a mysterious red rash that has been spreading on her body. She shared how her skin flared up and she had to rush to the hospital for treatment.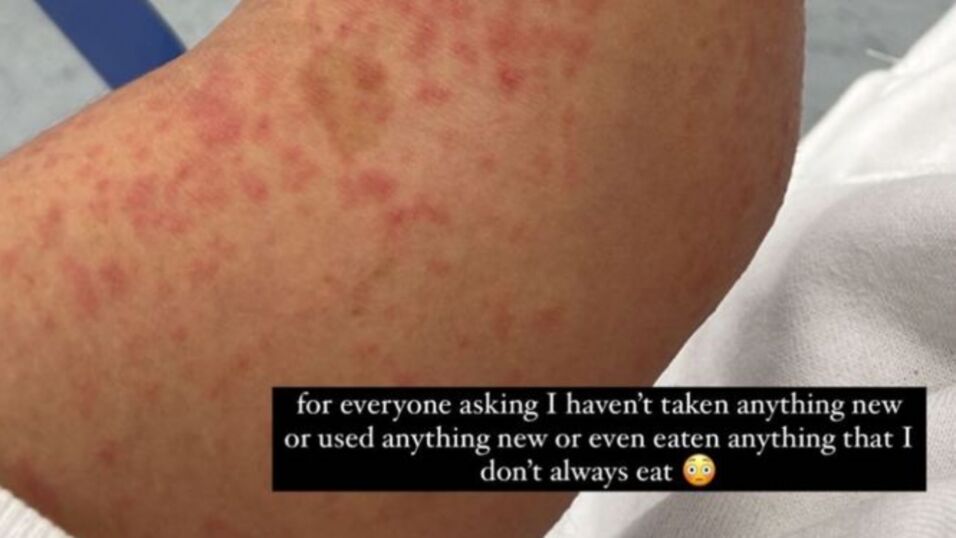 On fire
The Love Island beauty shared pictures of her story telling people she feels like she's 'on fire' with the rash spreading all over her body. Looking absolutely stunning in another picture, she covered her face with a mirror selfie and pulled down her vivid blue dress to reveal the red rash that had spread to her body.
After returning from the hospital, she informed her followers how it was a waste of time. Explaining why she hates going to the doctors, she said:
Thank you everyone that sent me a message telling me they've had it or what they think it is. I was actually trying to read most of them while I was waiting in hospital.
But I went in to see the doctor and honestly this is why I hate going to the doctors because I feel like most of them are so s**t. As soon as I walked in, he didn't even look at the rash, straight away he said 'we're not good at rashes here.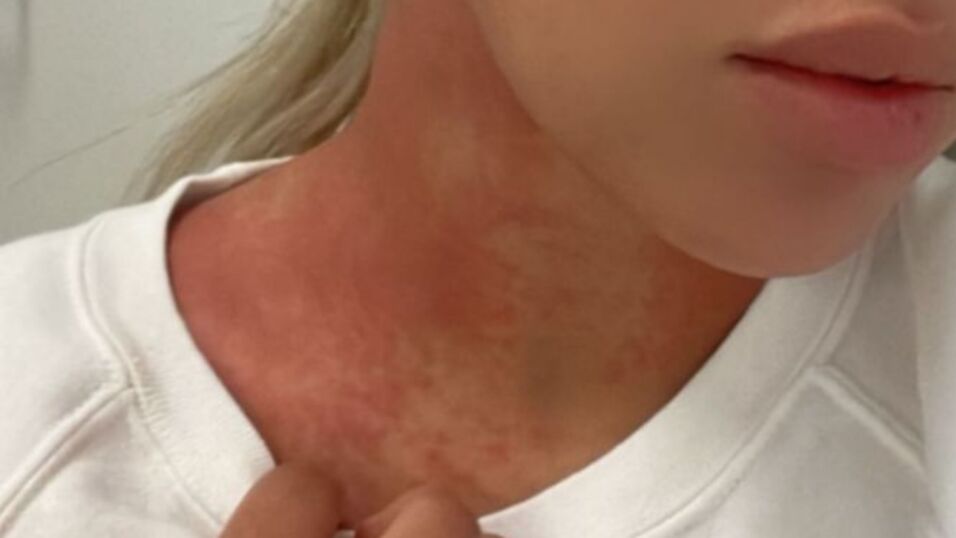 He had a look, did tests - I don't have a temperature, my throat looked OK, my breathing was OK and he was like 'I don't know what it is, I honestly don't know'.
Her tests came back normal and she had not used, eaten or even came in contact with anything unusual that might have triggered the allergic reaction. So ultimately, she was given a stronger course of antihistamine tablets and a short course of steroids to treat the rash.
Unfortunate history with treatments
Anna had already been taking antihistamine tablets that hadn't worked for her one bit. All this comes for the unlucky with medical treatments Love Island star after she underwent the knife for a cosmetic surgery in Turkey that left her fearing for her life. The horrific incident happened when she went to get a butt lift and was left covered in blood like a scene from a horror movie. She confessed:
Blood started going everywhere, I felt I was going to faint and collapsed onto the shower floor.
Read more:
⋙ Love Island's Anna Vakili confirms her break-up as 'it was a toxic relationship'
⋙ Anna Vakili opened up about how she thought she was going to die after bum lift
⋙ Ana Vakili: Former Islander was arrested in Iran for this unusual reason