More than four in ten pregnant women in the UK are still hesitant to get vaccinated, although research shows the jab can reduce the risk of stillbirth by 15 percent, according to government statistics. Medical experts are urging the thousands of pregnant Brits who are yet to get vaccinated to do so.
Vaccine safety
Figures have shown that almost all pregnant women on admission to British hospitals with Covid, were unvaccinated. The findings of a review of 23 studies involving 117,552 women reveal that vaccination is likely to prevent at least 63 stillbirths per 100,000 pregnancies. The National Health Service has assured expectant mothers that the vaccine is safe for the baby and themselves.
COVID-19 vaccines in pregnancy give you high levels of protection against disease. There is reassuring information on the safety of COVID-19 vaccines given to pregnant women in the UK, as well as other countries.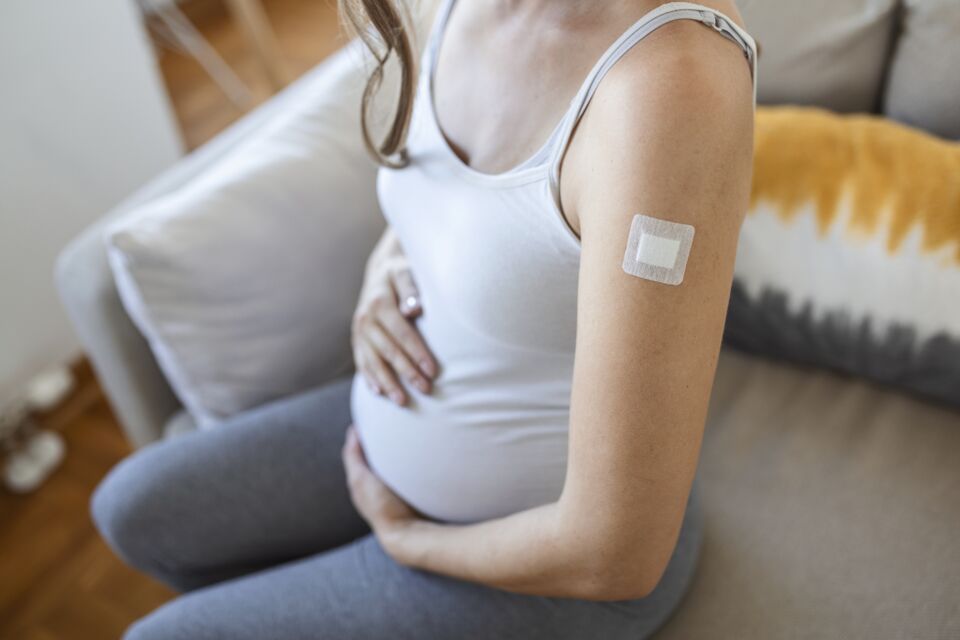 Best protection
The researchers from St George's, University of London and the Royal College of Obstetricians and Gynaecologists (RCOG), want pregnant women to come forward for the jab. President of the RCOG, Dr Edward Morris says:
We know women have been hesitant about having the vaccine due to concerns over the effect on their baby. We now have strong evidence to show that the vaccine does not increase the risk of adverse outcomes and is the best way of protecting both women and their babies.
This new study indicates that vaccination against Covid-19 during pregnancy is 90% effective for women with no risk to themselves or their babies. The women mostly received the Pfizer and Moderna jabs.
Asma Khalil a professor at the University of London and St George's Hospital and senior author on the paper, said:
Although many things are returning to normal, there is still a very clear and substantial risk of Covid-19 infection for mothers and their babies, including an increased risk of premature birth and stillbirth. It is essential that as many people as possible receive their vaccines to reduce the risk of complications during pregnancy.
Read more:
⋙ Two COVID symptoms to look out for with the new variants
⋙ COVID death toll: WHO reveals the real global number of deaths
⋙ Covid: Unvaxxed pregnant woman suffers three strokes and a heart attack caused by virus