Vanessa Hudgens Has Split With Boyfriend Austin Butler
Vanessa Hudgens has allegedly split up with boyfriend Austin Butler after a nine year relationship.
Reports have surfaced stating that Vanessa Hudgens and her longtime boyfriend Austin Butler have split up after nine years.
The couple broke up in 2019 but have kept the news quiet with fans noticing that the pair had been absent from each other's social media posts during Christmas and New Years with the couple last posted together around Halloween.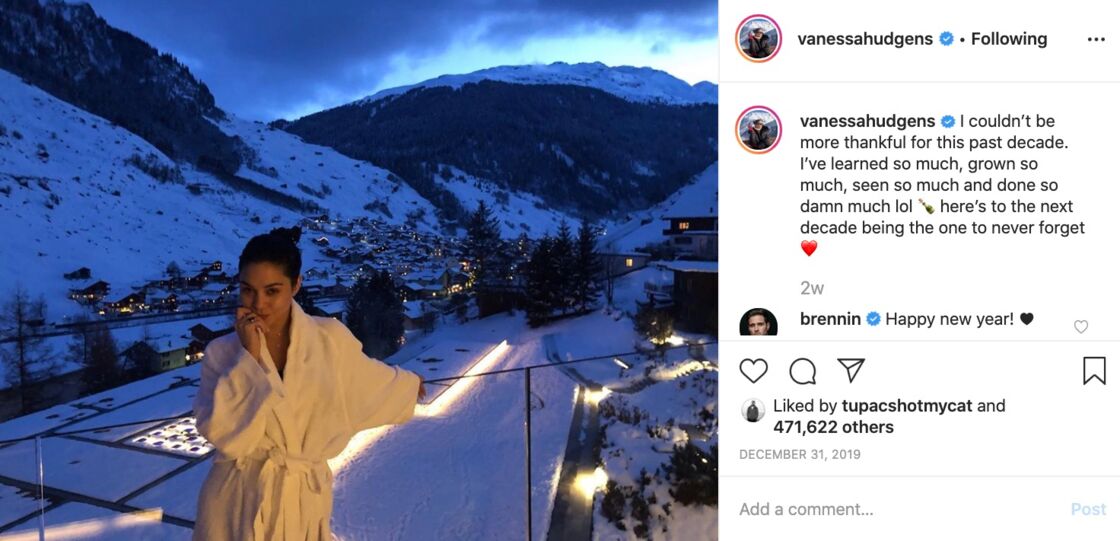 The reps of both celebs have not yet responded to queries but a source told US Weekly:
'Vanessa and Austin are officially broken up, and Vanessa has been telling those close to her about their breakup.'
The two started dating in 2011 and had lately been going long distance due to work projects in different countries, Hudgens acting in a Netflix Christmas movie entitled: The Princess Switch: Switched Again and Butler in the US starring as Elvis Presley in an untitled biopic that is currently in production.
Hudgens was previously interviewed by Women's Health Magazine in 2018 where she spoke about her relationship with Butler:
'We both respect, trust, and admire each other," she continued about what made their relationship work. It's so solid now because I feel strong as an independent woman. I am very self-reliant, but it's nice to have a best friend you can share victories with as well as losses.'
The couple was speculated last year to be engaged as the Highschool Musical actor was seen sporting a diamond ring. However, it was confirmed that the couple weren't set to get married and the ring was confirmed by a rep from the company Norman Silverman Diamonds, not to have resulted from a proposal.
Hudgens stated in an interview with ET in 2018 about the ring that she was not in a rush to marry Butler:
'No, because if I felt pressure in a relationship, we wouldn't have been together for almost seven years. Each couple has their own journey.'