Chrissy Teigen may have left the Twitterverse, but she's still trending on the social media platform after she officially said goodbye to her followers. Over the past ten years, Teigen racked up a strong following of over 13.7 million accounts, and her presence on Twitter has been impalpable.
Twitter without Teigen
Teigen often took to Twitter to vent out her frustrations, vocalise her opinions, and interact with her fans. She's been known for her strong stance against figures like Donald Trump and Piers Morgan, but in her last series of tweets she revealed that it hasn't been easy for her to always be the 'strong clapback girl.'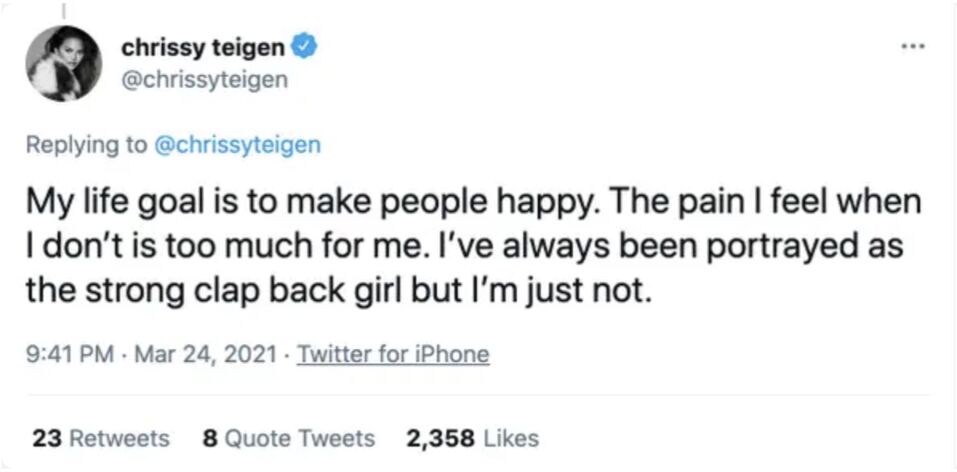 Teigen also mentioned that the platform was no longer adding positive value to her life.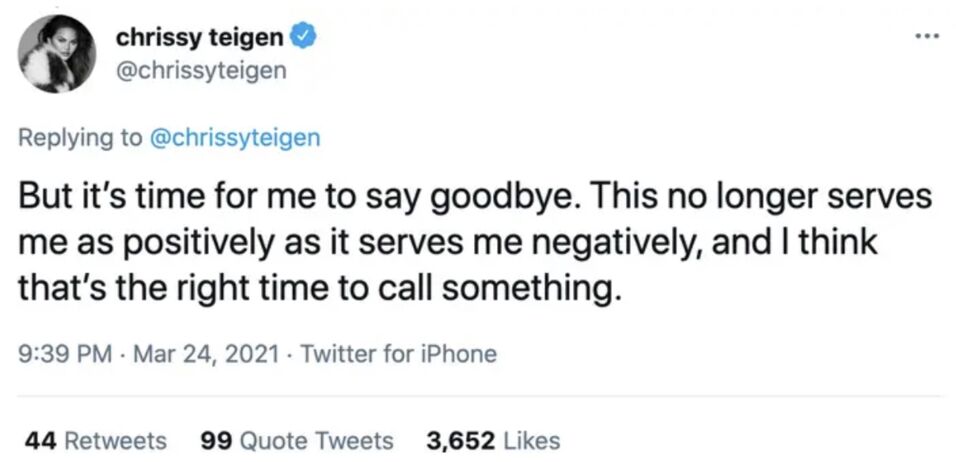 Twitter without Teigen will never be the same, but she's not the first celebrity to leave the social media platform because of its negativity.
Toxicity on Twitter
Billie Eilishdeleted her account back in 2018 and hasn't been on Twitter since. In an interview with Elle Magazine she said:
I was in Europe, in one of the worst head spaces I've been in. That's when I realised, 'You know what? Bye!' There are so many things I can't stop, but I can delete Twitter.
Riverdale star Lili Reinhart also took a short break from Twitter after her show received harsh criticism from YouTuber, Elijah Daniel. She then went on Instagram to clarify her actions and shared:
Unless you're personally experiencing it, you could never understand how it feels to have thousands of people spewing hate at you constantly. I am not taking a break from Twitter because of one person's opinion. As a whole that site is not good for my mental health, and it isn't benefiting me anymore. THAT is why I'm taking a break.
The other stars who have taken a hiatus from social media include Cole Sprouse, Selena Gomez, Lizzo, and Demi Lovato.