Many of us are well versed at tackling a pimple on the face; after all, facial acne is one of the most common skin conditions out there. But, acne isn't exclusive to our faces and can pop up on our chests, backs and even our butts. These types of body acne can be even more challenging to treat as they primarily rely on our lifestyle habits.
Why do we get body acne?
Body acne isn't anything special and is caused by the same simple process as every other type of acne: Sebum and dead skin cells get trapped in the pore. The pore then becomes a home for acne-causing bacteria, prompting an inflammatory response in the skin, and voila! You have a pimple.
Although, when it comes to body acne, there are lifestyle habits and conditions that can trigger the acne process, such as:
Genetics
Hormones
Stress
Diet
Restrictive clothing
Harsh soaps and cleansers
Sweat
Medication side effects
Not washing clothing/sheets often enough
How can we treat body acne?
When it comes to body acne, a lot of the treatment lies in changing up the habits that caused breakouts in the first place, such as washing your sheets, showering as soon as possible after exercise and wearing less restrictive clothing.
However, getting rid of existing, stubborn breakouts may require the added help of topical acne products. For this, you'll want to reach for products that will exfoliate, reduce inflammation and have anti-bacterial properties to wipe out that P.acnes bacteria. It's also recommended to look for products that contain hydrating ingredients to repair the skin's moisture barrier and prevent the overproduction of sebum.
Effective acne-targeting ingredients include:
Salicylic acid
Glycolic acid
Benzoyl peroxide
Tea tree oil
Lactic acid
The seven best acne-targeting body washes of 2021
1. Drunk Elephant Kamili Cream Body Cleanser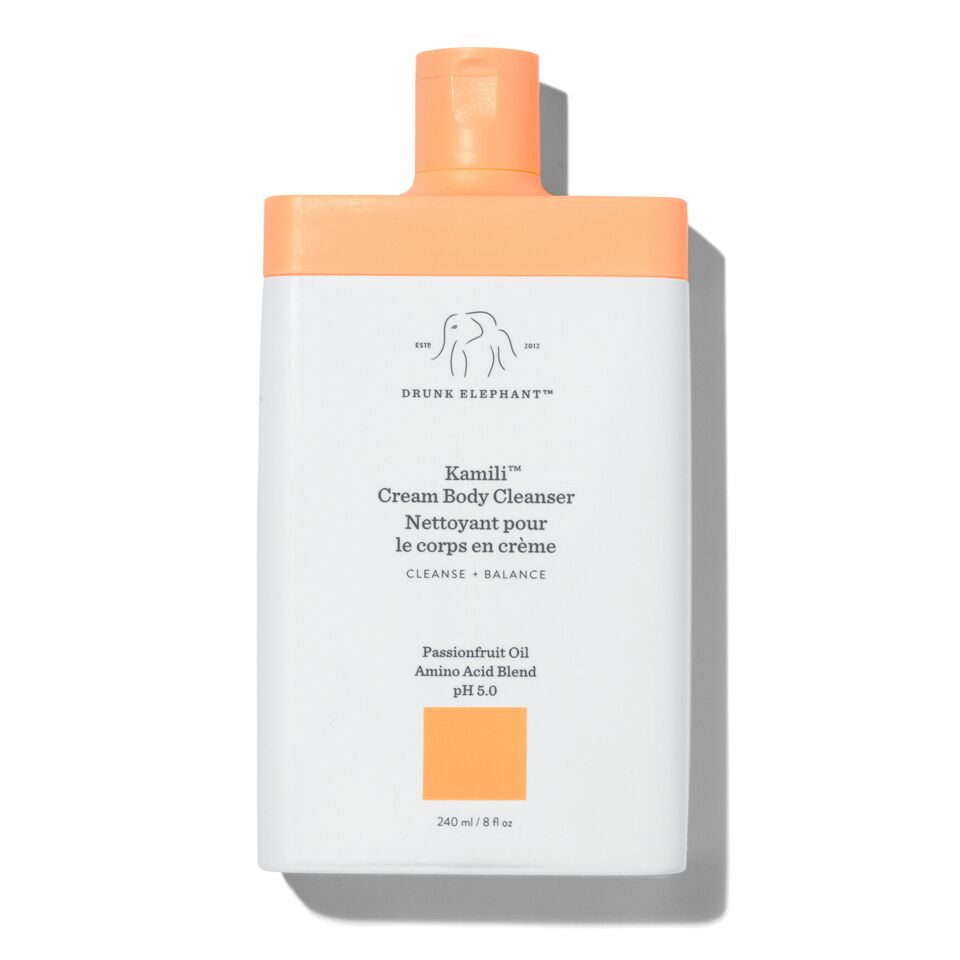 Drunk Elephant has formulated their body cleanser with sensitive skin in mind. The Kamili Cream Body Cleanser not only targets built-up dirt and oils, but it's also free from any fragrances/dyes, SLS, essential oils and drying alcohols. So, you can be assured that your sensitive skin will not be tempered.
2. Murad Clarifying Body Spray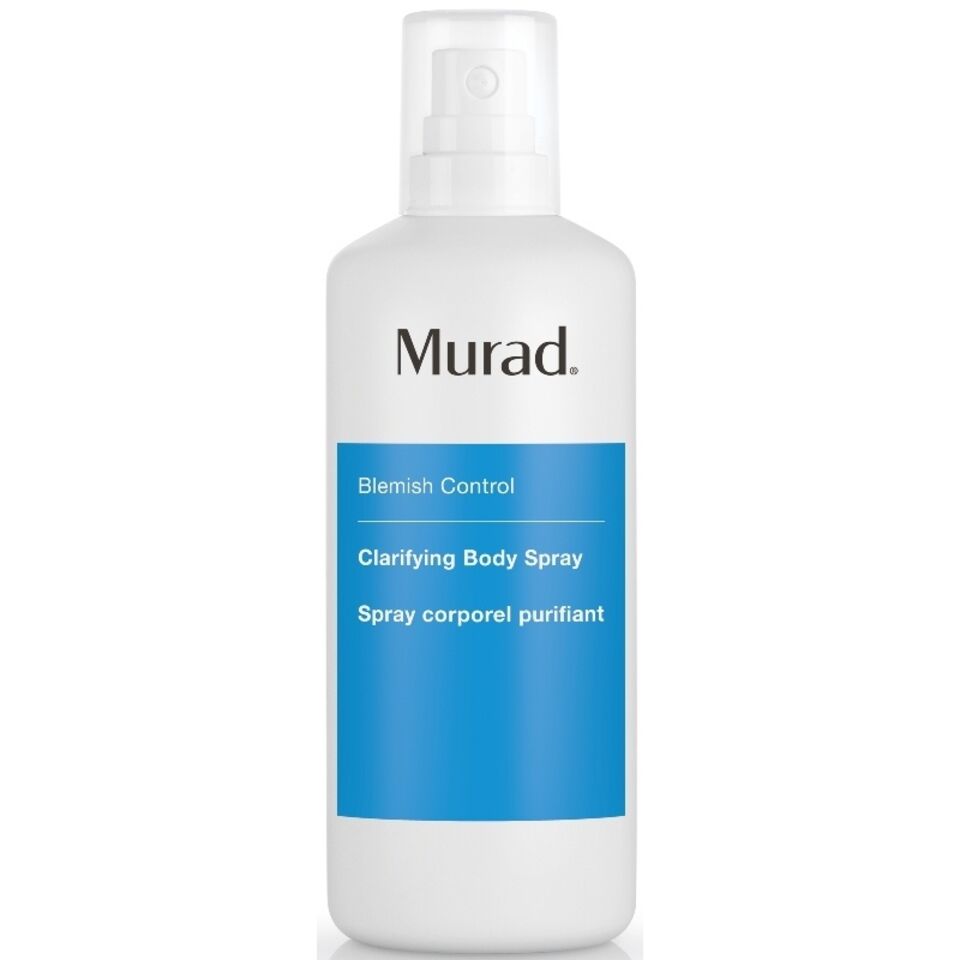 Murad takes their skincare seriously, so it makes sense that their Clarifying Body Spray contains a mass of no-nonsense, acne targeting ingredients such as salicylic and glycolic acid that penetrate deep into the pores. Murad has even included allantoin & blue lotus extract to help soothe any redness.
3. La Roche-Posay Effaclar Purifying Cleansing Gel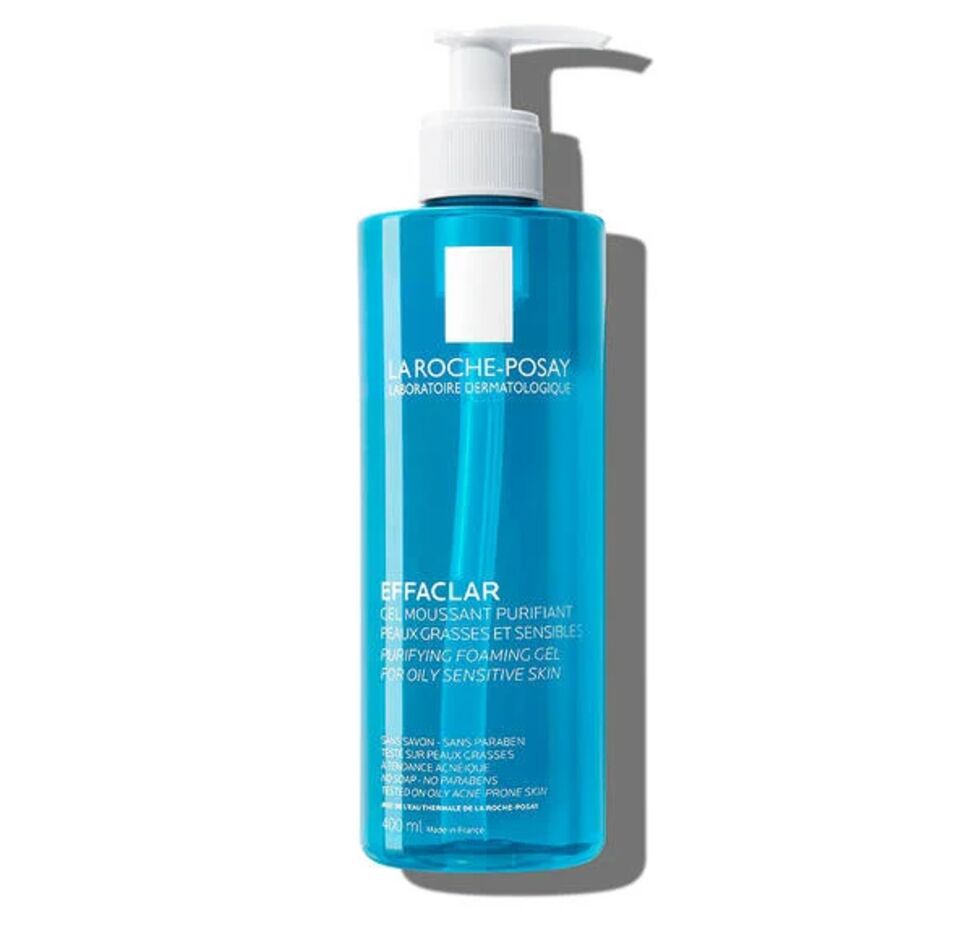 La Roche-Posay's Effaclar acne line is regularly recommended by dermatologists, with their Purifying Cleansing Gel being no exception. This gentle wash can be used on both the face and body and sports a minimalistic, hypo-allergenic formula to reduce sebum and dirt build-up. LRP's Effaclar Purifying Gel Cleanser has also been formulated with zinc to decrease future sebum production.
4. The Body Shop Tea Tree Skin Clearing Body Wash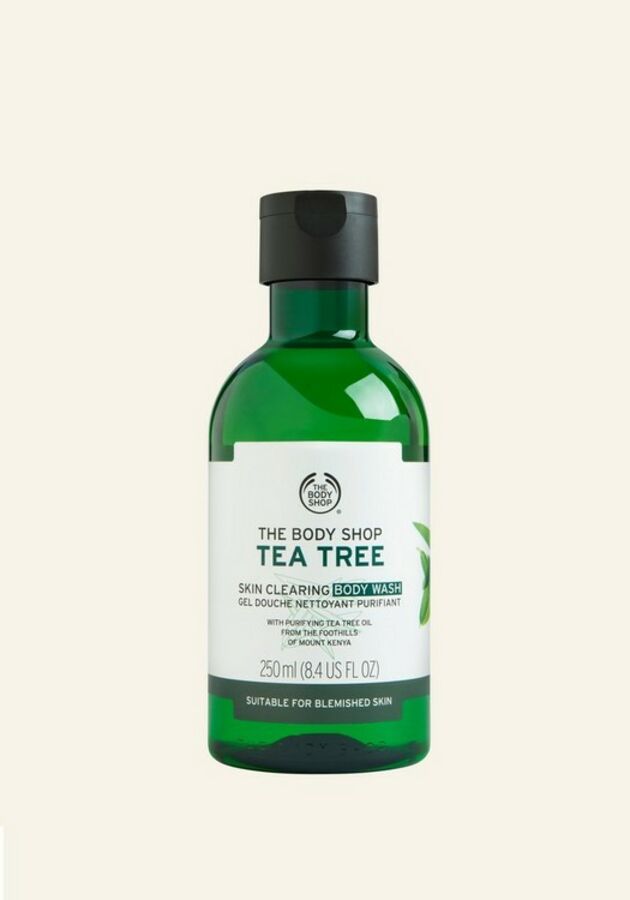 If you're looking for something that focuses a little more on natural ingredients, then The Body Shop's Tea Tree Skin Clearing Body Wash is your best bet. This vegan and soap-free body wash uses tea tree oil, a popular acne-targeting ingredient with both anti-inflammatory and anti-microbial properties.
5. Dr Dennis Gross Alpha Beta Exfoliating Body Treatment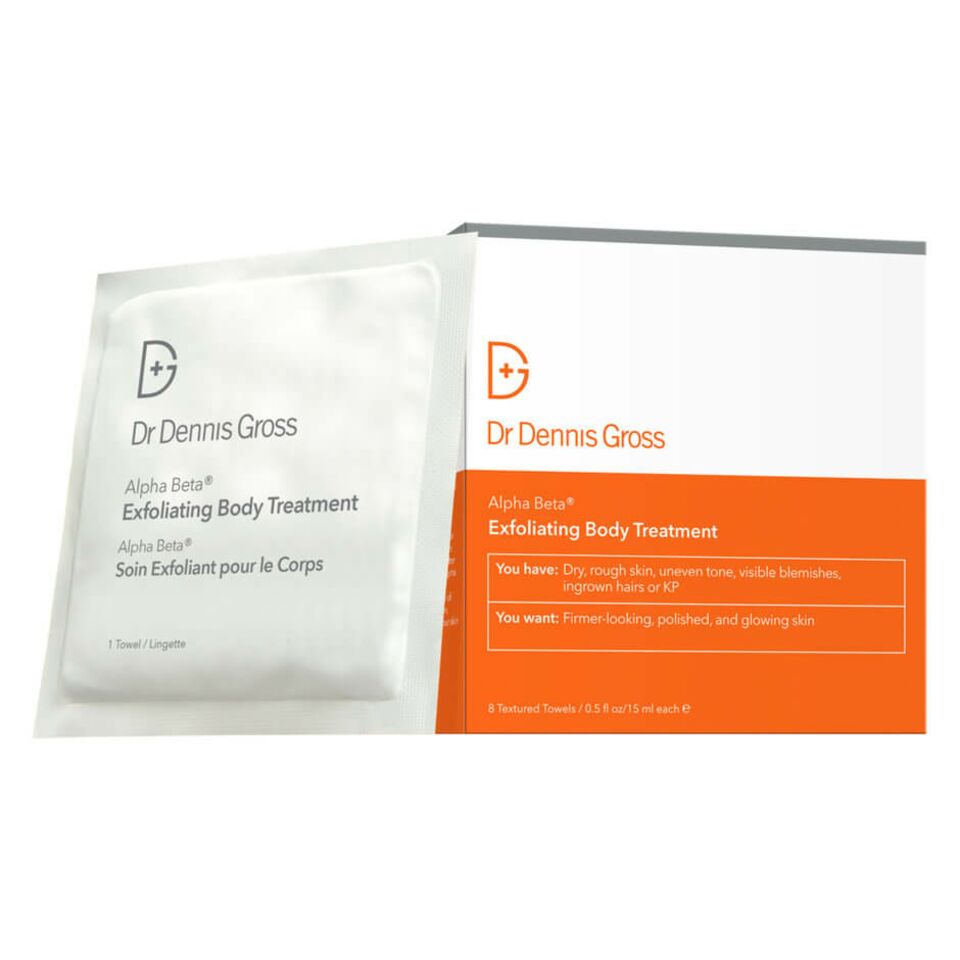 Dr Dennis Gross has redesigned their famous exfoliating formula into a body towelette. This exfoliating treatment contains a total of five hydroxy acids: glycolic, lactic, malic, citric and salicylic, all of which work to gently unclog the pores. The Alpha Beta Exfoliating Body Treatment also includes a small secret: bakuchiol, a plant-based retinol alternative used to promote a healthy skin cell turnover.
While this product isn't explicitly a body wash, we'd be crazy not to include it.
6. Ole Henriksen Lemonade Smoothing Scrub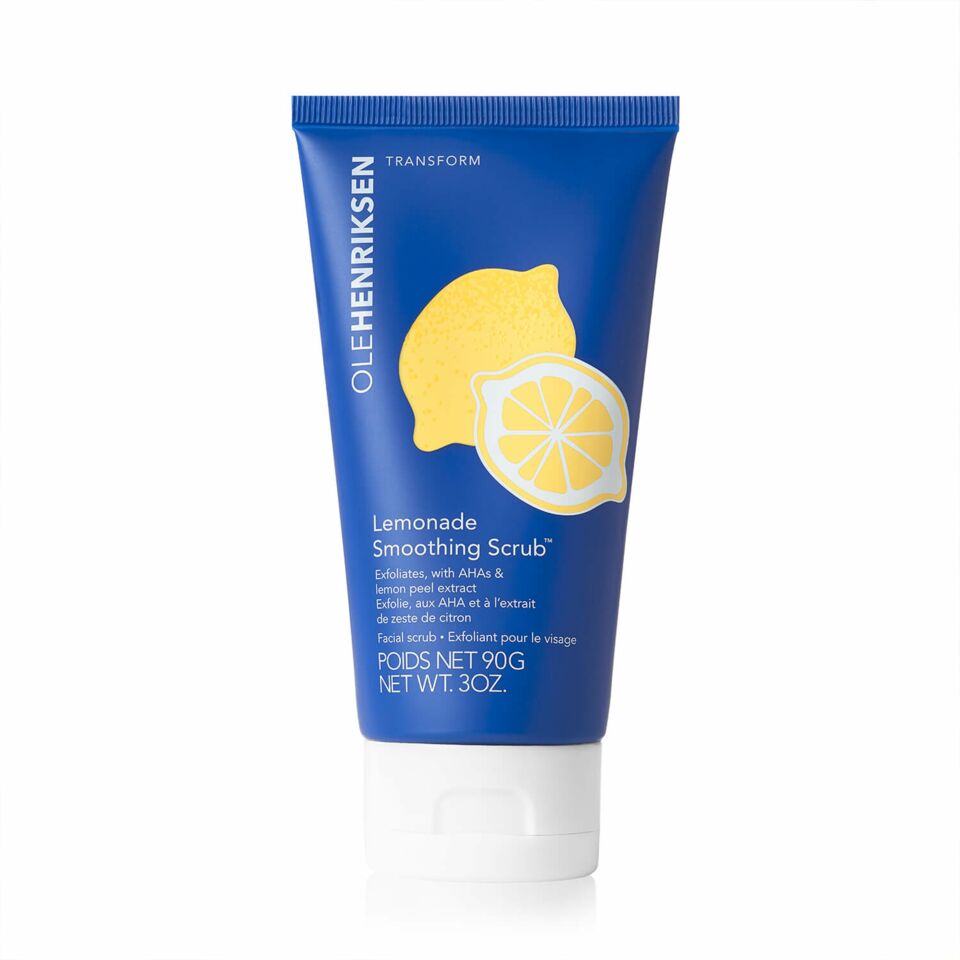 For those who enjoy an aromatic body scrub, the Ole Henriksen is the perfect treat. This product polishes and smoothes the skin with an incredible combination of AHA's, lemon peel and sugar, which act as both chemical and physical exfoliants. Did we mention that this body scrub comes with an unbelievably delicious citrus scent?
7. Paula's Choice 2% BHA Body Spot Exfoliant​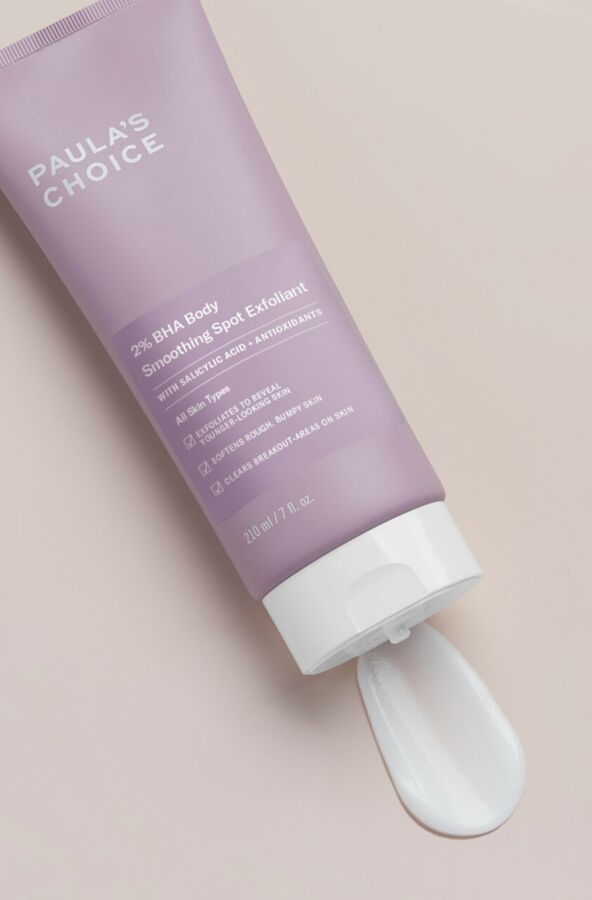 Paula's Choice's 2% BHA Body Spot Exfoliant can tackle all kinds of body acne blemishes. This gentle spot exfoliant makes use of the acne-fighting salicylic acid, as well as antioxidants and chamomile flower extract to soothe and protect the skin. To use it, just apply some product onto a cotton pad or into your hands and rub it over any acne-affected areas. Because of its gentle formula, this 2% BHA Body Spot Exfoliant is also perfect for targeting keratosis pilaris.