Light therapy masks have recently barrelled into the consumer market but these products are actually nothing new. They have been around and doing wonders in our dermatologist's offices for a long long time.
What does an LED light therapy mask do?
LED light therapy masks use different spectrums and wavelengths of light to penetrate the skin in order to remedy common skin concerns such as acne, redness and reducing fine lines and wrinkles.
Blue LED light is often used to heal acneas p.acne causing bacteria is susceptible to this form of blue light which destroys the bacteria's metabolism and eventually kills them. Blue LED light targets the acne and acne-causing bacteria preventing breakouts from forming which in turn, prevents the redness and irritation that can be remedied with yellow or green light treatment.
Red LED lights are used to boost collagen productionand increases circulation which works to slowly reduce and prevent the signs of ageing such as fine lines and wrinkles.
On the other hand, green and yellow LED lights are used to treat inflammation and pigmentation.
Amazon's Hangsun Light Therapy Mask
If you're looking to make a foray into light treatments and you won't want to spend an arm and a leg straight away. Some popular LED treatments can cost up to £400, not to mention the extreme costs of LED light therapy treatments through a dermatologist or aesthetician.
Luckily, as part of Amazon's Black Friday Deals, this Hangsun LED Light Therapy Mask is just £29.99. We'd say that's definitely a steal!
Hangsun's mask sports the main red and blue lights as well as the added orange which offers revitalisation and a glow that is perfect for special occasions. It is also lightweight and perfect for all skin types.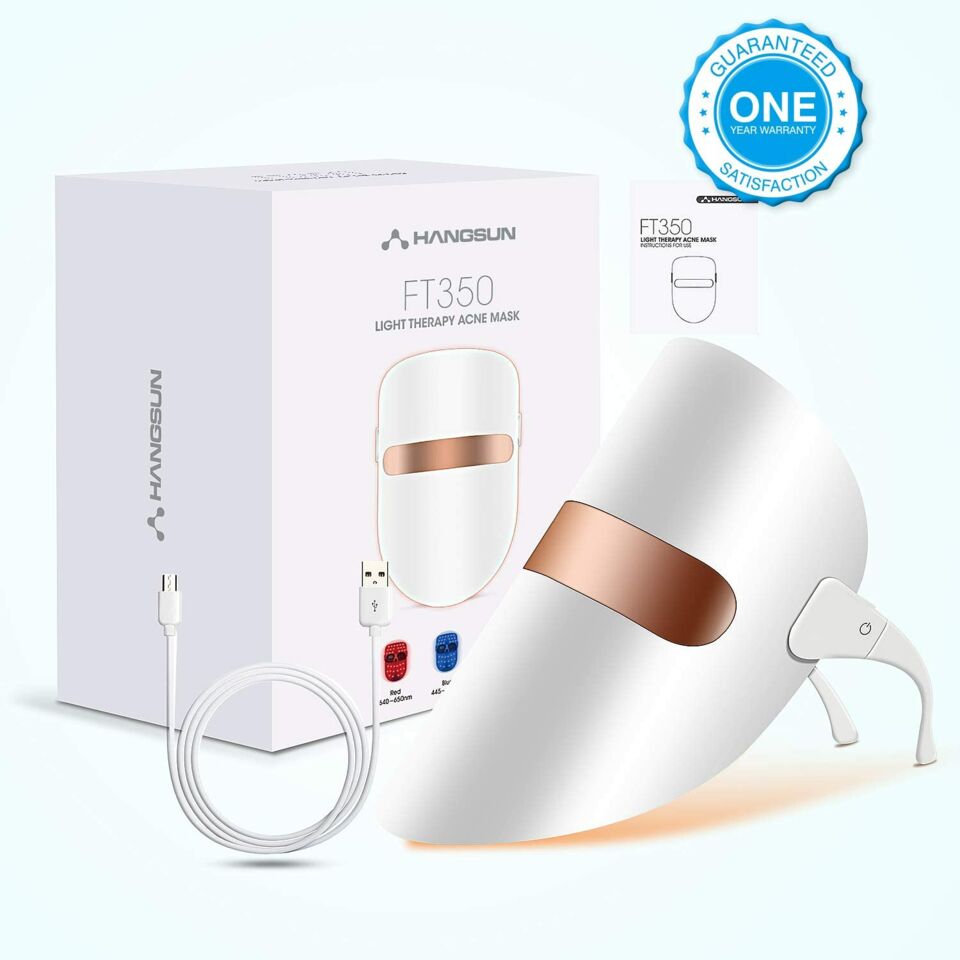 The mask is powered via a USB port or a portable battery power bank so you can use it as often as you like! It also comes with glasses (which we highly recommend using) in order to protect your eyes.
However, if you choose to use a light therapy mask it's best to check with your doctor or dermatologist first. LED light masks made for home use also aren't as powerful as those in your derm's office. So, to make sure you get the best results possible, pair your mask with a good skincare routine.
Hangsun's Light Therapy Mask is available here for just £29.99 and if you're looking for some other skincare steals then make sure you check out Amazon's Black Friday Deals!