A couple's honeymoon hike turned took a fatal turn when their campfire accidentally ignited a dormant World War I bomb hidden underground. The couple were relaxing with members of the bride's family after a day of hiking in Ukraine when the bomb went off.
War Zone
The bride, Lidiia Makarchuk, 31, sustained shrapnel wounds, while her younger brother and another friend were killed in the blast. It is believed the bomb may have been buried by Austro-Hungarian troops over 100 years ago during the Brusilov Offensive.
The site has since become a popular tourist spot, and the party of 12 decided to camp there that fateful September 15 night, overlooking Ukraine's highest mountain.
At around 9pm, on the groom, Norbert Varga, 43 had stepped away from the group to pick up a camera. That was when the incident happened. Varga, a Radio technician from Berkshire, said:
While I was packing my equipment the sound of an explosion and screams broke the silence. I ran to the bonfire as fast as I could, screaming Lidiia's name.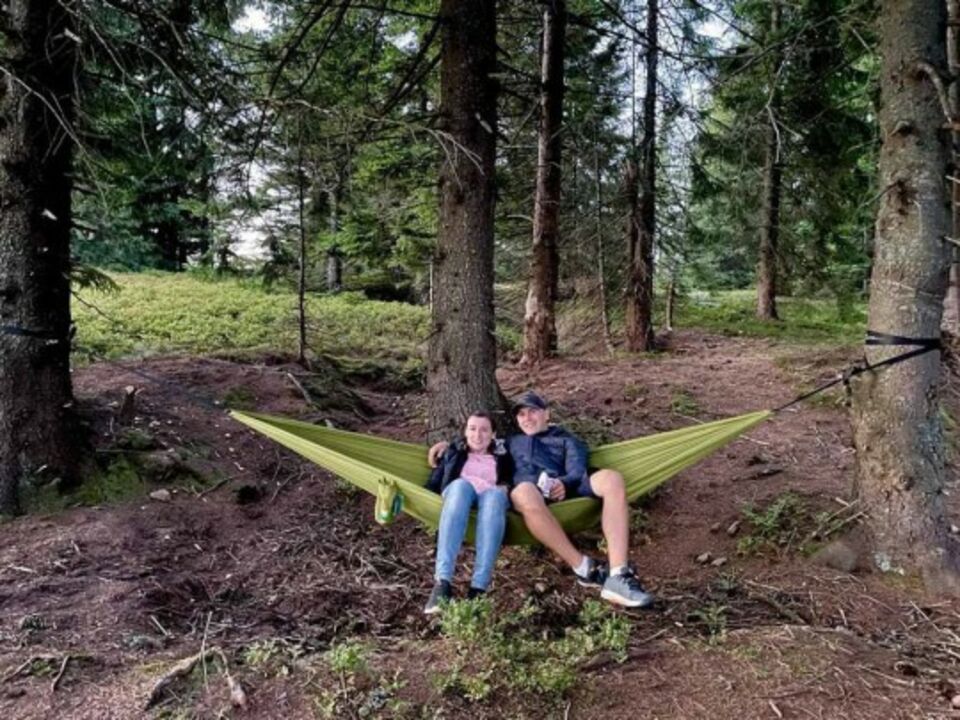 Dying Gasps
Lidiia, who moved to the UK in January 2017, laid in the darkness for hours with wounds all over her face and limbs for several hours before medical help arrived. She recalled hearing the dying gasps of her brother as he laid beside her.
Lidiia told of feeling like someone had hit her in the face with a rock.
I turned away and covered my face with my hands and started praying for myself. Then I realized it wasn't just me. Everyone was moaning, everyone was in pain. My eyes were damaged, and I couldn't open them very well. I couldn't see the whole picture and I'm happy about this because this protected my mental health.
Lidiia, who lost her father a week before the wedding, said her one regret is not calling out to tell her brother she loved him.