Zara McDermott's documentary on revenge porn – the act of sharing sexual or explicit images or videos without consent - is set to be released on BBC Three in 2021. Zara took to Instagram to share with fans that the doc, which was first announced in March 2020, is finally finished.
Zara fell victim to revenge porn when she was on Love Island back in 2018, as an ex leaked intimate images of her online whilst she was in the villa. Zara has written that this horrendous experience 'absolutely devastated and destroyed' her. Now she hopes sharing her experience will help others.
When the programme was originally announced, Zara said:
I feel passionate about helping other people in the situation I was in, so I'll be sharing my story in detail for the first time. Confronting issues head-on is the only way we can make change and I am putting my heart into this documentary in the hope that it will make people think twice about revenge porn.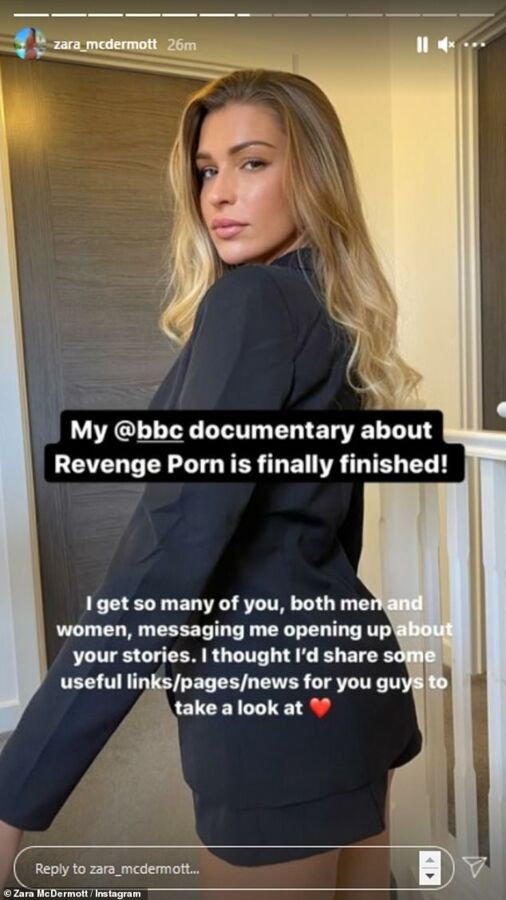 Support for victims of revenge porn
Zara also took the opportunity to share links to organisations that can support other victims of revenge porn. She shared the Insta page @notyourpxrn, which campaigns to regulate the porn industry and remove revenge porn from porn sites, as well as the Revenge Porn Helpline and Samaritans, who can offer phone support to victims.
The law on revenge porn
Revenge porn – also called image-based sexual abuse – officially became a crime in the UK in 2015 and can carry a two-year prison sentence. However, because it is considered a communications offence rather than a sexual crime, victims of revenge porn currently have no right to anonymity.