Luckily for Kim-Marie Gerrard and Mark Tooth, their kids planned a backyard surprise on what was supposed to be their wedding day.
Children with a plan
Like many couples who were set to get married in the spring of 2020, Kim-Marie and Mark had to postpone their nuptials until later this year, due to the coronavirus outbreak that has affected life as we know it, in nearly every country, worldwide.
Apparently this didn't sit well with their kids, who must have known how much this special day meant to the couple. Louis and Ruby, who are 10 and 8, respectively, decided to take matters into their own hands and plan their own backyard ceremony for the soon-to-be-wed couple.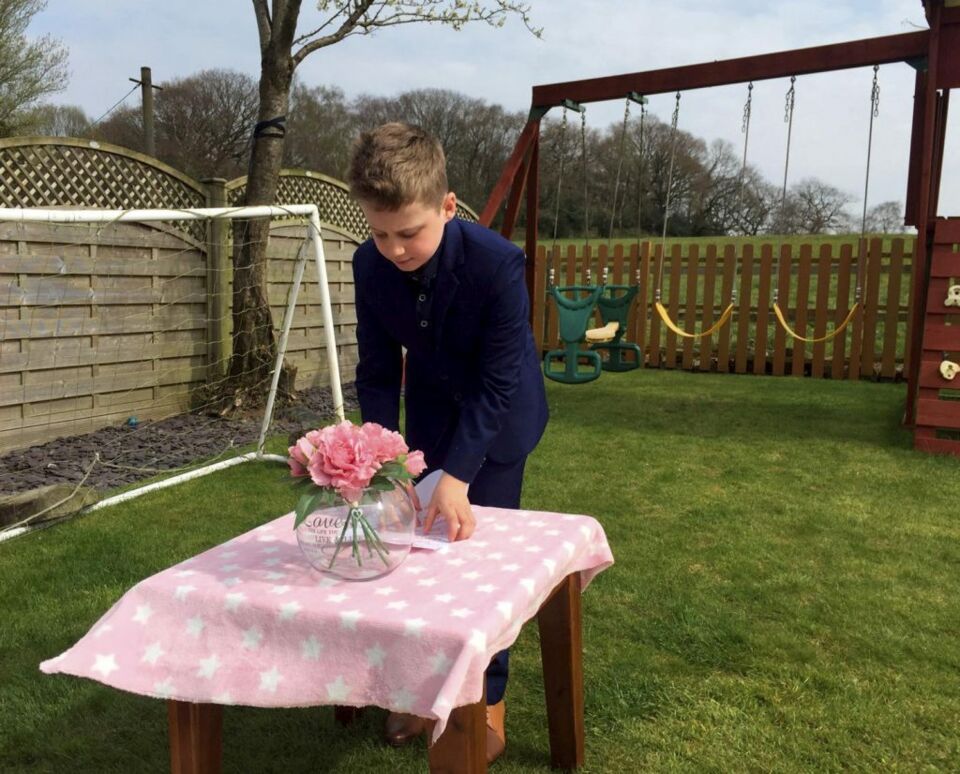 The cutest ceremony ever
In the video above, photographer Ruby, records her older brother, Louis, officiating the adorable ceremony in front of their stuffed animal guests and cute little pooch. He starts off by saying:
Welcome to our ceremony marrying mom and dad. COVID-19, you won't stop us today.
Despite Louis' remarks at the end of the ceremony saying:
I now pronounce you husband and wife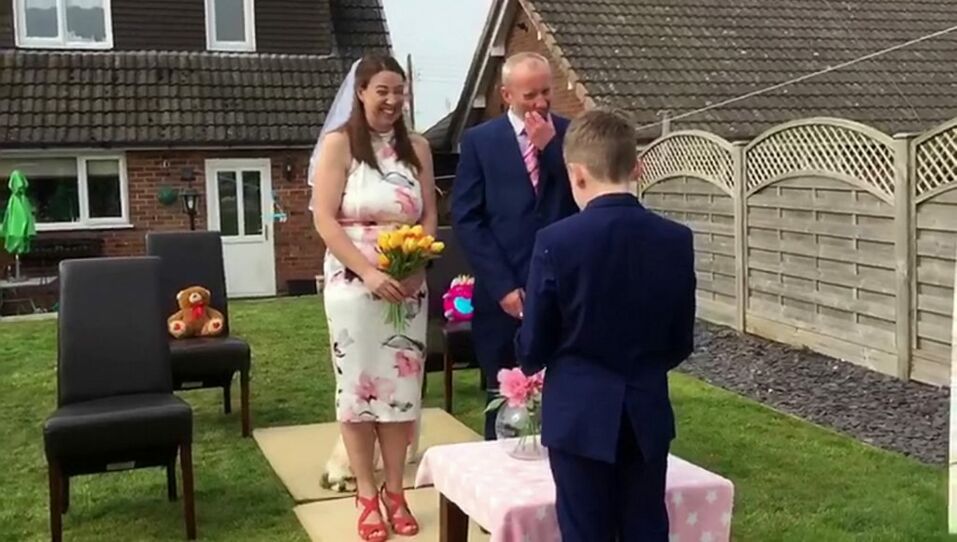 The couple still plans to make things a little more legal by holding an official ceremony later this year, but for now, at least in the eyes of their children, they are a happily married couple.