After discovering plastic surgery at the age of 9, Finnish model Amanda Ahola was just 18 when she travelled to Estonia to have her very first procedure - a breast augmentation. When speaking with E!, she had the following to say about her love of surgery:
Getting implants was one of the best days of my life, but they were not as big as I wanted. My ultimate dream is to be a real-life sex doll because all the womanly features are perfectly exaggerated.
Four years later, Amanda has undergone the third boob job that has taken her up to an astonishing size of 30GG, after starting at a B cup before cosmetic surgery. Alongside her quest to enlarge her chest, Amanda has racked up a rhinoplasty procedure as well as numerous lip fillers and Botox injections, with an approximate expenditure of $51,000 - and counting.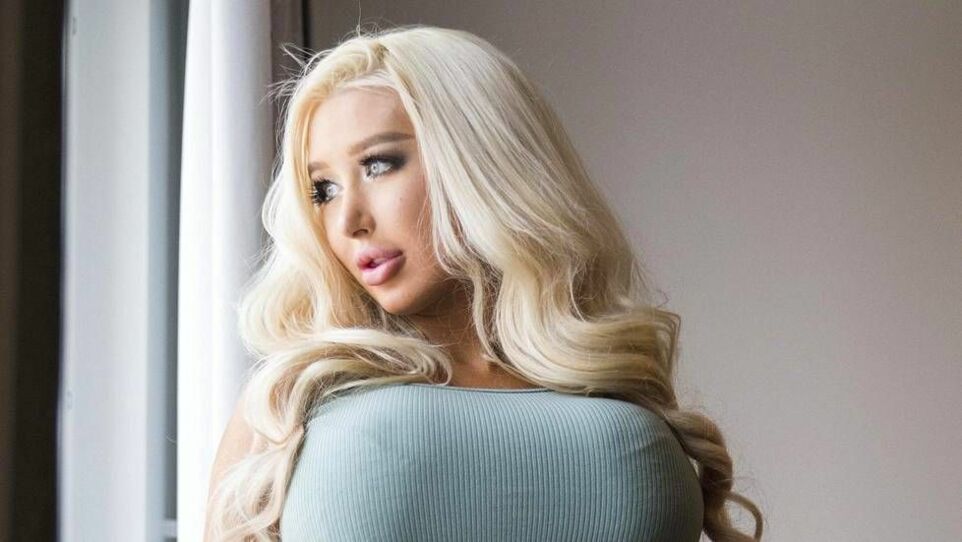 Whilst at the peak of her passion for plastic surgery, Amanda didn't go unscathed in the process after her third breast enlargement procedure resulted in a seizure. She was left in a coma for several days whilst having suffered swelling in her brain - a condition which can cause irreversible damage or even death.
"The doctors told me that it's the anaesthesia that is the problem," Amanda recounted. Despite the terrifying ordeal, the model's drive for plastic beauty didn't waver, "I was really closer to dying but even after the near-death experience I'm still as addicted as I ever was to plastic surgery."
A sugar daddy as a helping hand
Amid pursuing her passion for cosmetic surgery with her addiction at its height, Amanda managed to get some online help when it came to the expenses that piled on: a sugar daddy, who paid for a third breast augmentation surgery.
"I have never met my sugar daddy. I've only spoken to him on the phone. Obviously, if someone wants to pay my bills or surgeries and is content to not having a physical relationship with me, that is fine," she explained in another interview with Barcroft TV back in 2017.