After Trying to Do Her a Favour, He Revealed Something Terrifying Above His Girlfriend's Bed
Above their bed was a small spot that her boyfriend was getting rid of. But now, Laura is scared!
Actually, he wanted to do her a favour by cleaning the spot above the bed. But he made it worse and now Laura is scared!
Scary picture
Laura seems desperate. On Twitter, she told the community about her dilemma: Her boyfriend had tried to get rid of a small spot above their bed but in fact, he only made it worse! After the spot dried, a scary picture above Laura's bed was revealed and now she is completely distraught and scared.
A bewitched man
Laura described the spot as:
A 3 foot 11 head of a bewitched old man is crying next to our bed.
And in fact, you can make out a head when you look at the spot. It is not very pretty and causes goosebumps. Her boyfriend certainly didn't plan to do this…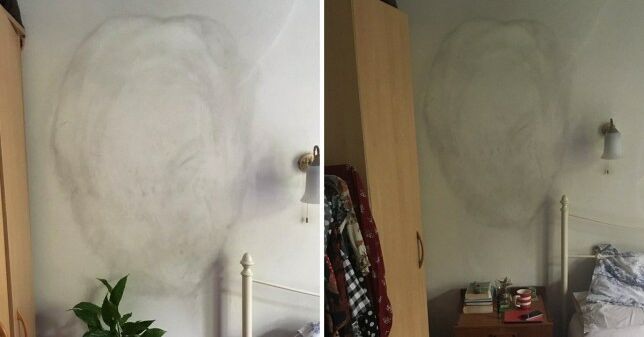 Twitter-fans are guessing - does it look like the KFC-face or Leonardo DiCaprio? The community agrees on one thing: The picture is scary!
Check out the video above to see the terrifying apparition for yourself...