Their marriage was full of love. On November 20th, 1947, Queen Elizabeth II married Prince Philip Mountbatten in a lavish ceremony. It was a perfect day for the newlyweds, who had known each other for over eight years. For her royal union, the future British monarch obviously respected the immutable traditions. However, as a passionate lover, she also had a cheeky little surprise in store for her husband...
In a special issue devoted to Elizabeth II's life story, Paris Match wrote:
Even though she was a princess, she did not neglect any of the little superstitions that people add to religious ceremonies for the occasion.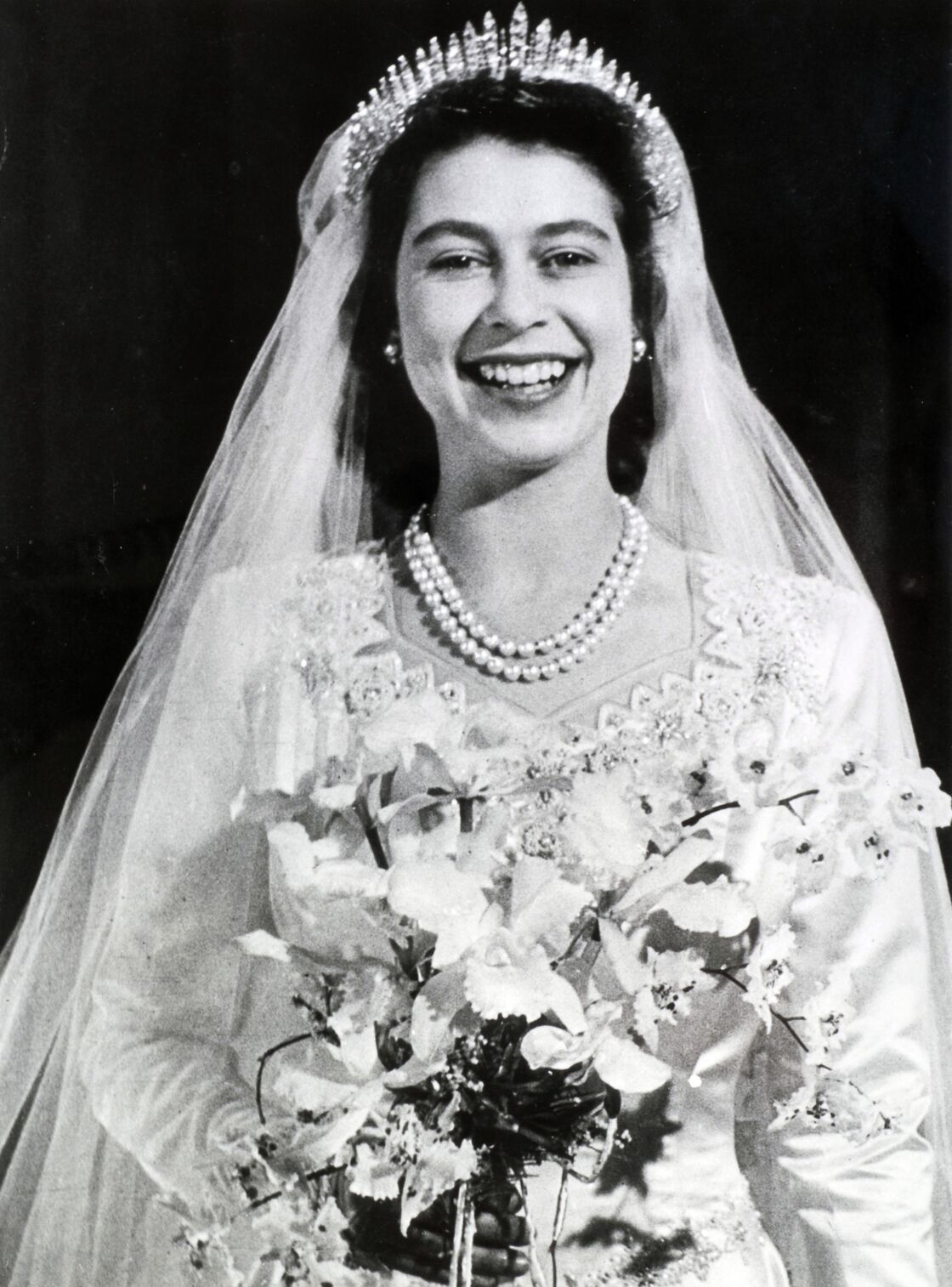 Something old, something borrowed, something blue
Thus, the princess was wearing 'something new, something old, something borrowed, and something blue' under her fabulous wedding dress: an old blue sheath cut from her mother's evening gown. For the happiest day of her life, Elizabeth II wore a Norman Hartnell creation made of ivory silk, which she had to buy with ration coupons, as was customary at the end of the Second World War.
Her now-legendary gown had a train of over 13 feet, with over 10,000 embroideries and crystals assembled in various motifs inspired by Botticelli's Spring, including York roses, orange blossoms, jasmine, mock oranges, and ears of wheat. Elizabeth II and Prince Philip followed these traditions all their lives.
The Queen and Prince Philip never shared the same bed
Since their wedding over 70 years ago, they never shared the same bed. In the early summer of 1949, when they took possession of Clarence House, they discovered adjacent rooms connected by a door. Lady Pamela Mountbatten explained in the book Elizabeth the Queen: The Life of a Modern Monarch by Sally Bedell:
Aristocratic couples have always had separate rooms. This avoids being disturbed by snoring or jerky leg movements.
Then when you feel comfortable, you can sometimes share a room. It's nice to have a choice.
Moreover, following his retirement, the man who accepted a sacrifice by marrying the Queen no longer lived with her. At the end of his life, Prince Philip spent most of his time away from his wife in the small cottage of Wood Farm, located within the Sandringham estate.