The Queen is set to attend the annual Trooping the Colour parade for her birthday on June 2. However, with concerns over Her Majesty's health and mobility issues, there's a high chance that the parade will be altered to accommodate the woman of the hour.
Trooping the Colour
Trooping the Colour is the traditional paradeto celebrate the monarch's birthday, usually on the second Saturday of June. The ceremony is performed by the regiments of the British Army. The tradition is over 250-years-old.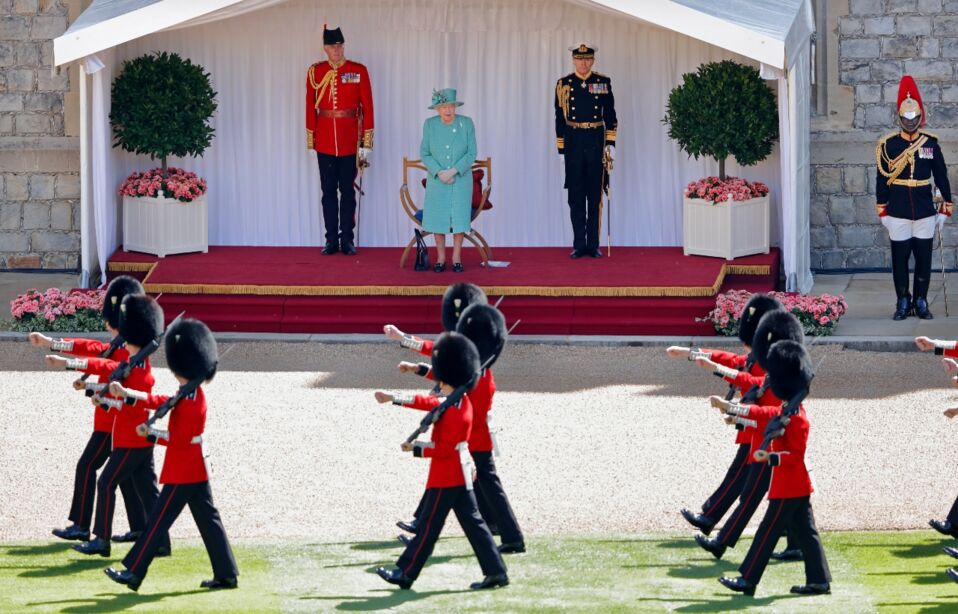 It is tradition that Senior members of the Royal Family ride horses or in carriages from Pall Mall down to Buckingham Palace. After the march, the Royal Family watch as the regiments perform on their horses. The Queen then leads her family to the Buckingham Palace balcony to watch the Royal Air Force flypast.
Trooping the Colour will be 'adapted'
According to royal biographer Ian Lloyd, the protocol of the parade may be altered to accommodate the Queen's advanced age and mobility issues.
He told The Express:
If she attends that particular event, she will stay in the carriage and not get in and out.
The Queen would usually exit the carriage to greet members of the public.
The Queen used to ride on horseback but in recent years she has travelled in a carriage. Lloyd also believes that the procession may be 'shortened' and she'll only go 'around the arena'.
He then added:
There will be tremendous thought going into it to make sure the Queen can fully participate,
Read more:
⋙ The Queen: Family members that can spell trouble for her Platinum Jubilee celebrations
⋙ Prince Harry: Who is he trying to protect the Queen from?
⋙ Queen Elizabeth's Platinum Jubilee: What to expect for the monarch's 70th celebrations