Viewers of Meghan Markle's recent speech about social media addiction noticed something a little odd. It turns out the Duchess of Sussex's speech was just a reworded version of Netflix documentary The Social Dilemma.
Markle recently held in a 15-minute speech in a £1,342 an hour conference for Fortune's Most Powerful Women Next Gen Virtual Summit which was slammed on social media for plagiarism.
After Meghan hit out at social media users they immediately hit back at her with claims that she took her speech from a Netflix documentary. Social media users posted Meghan's script online in comparison from the script from The Social Dilemma, and it's clear there are some very real similarities.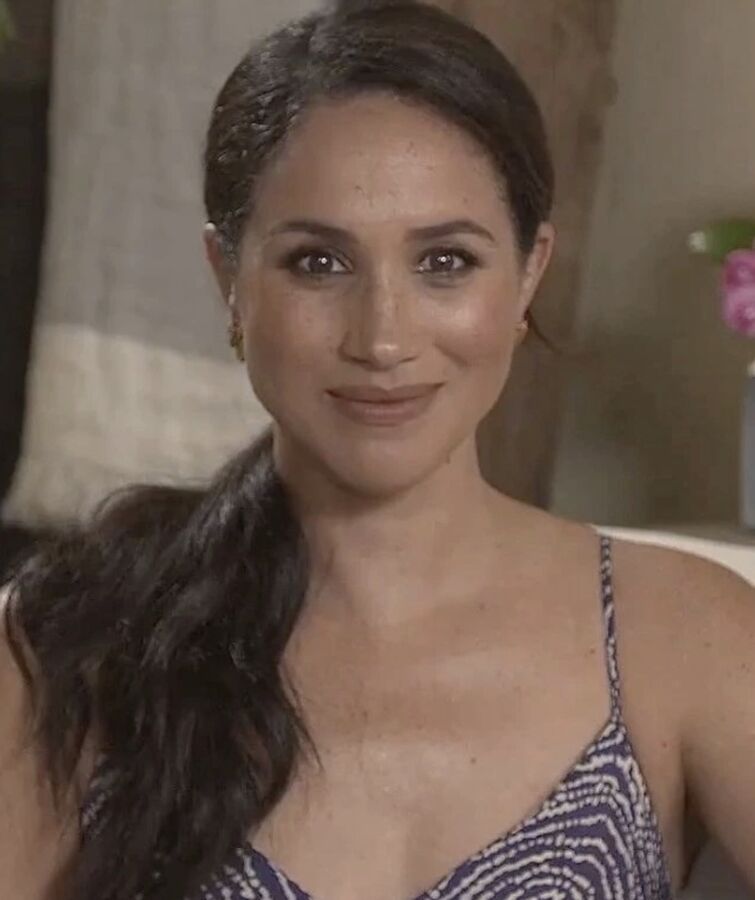 Meghan spoke to her online audience about the dangers of using social media:
There are very few things in the world where you call the person who's engaging with it a 'user'. People who are addicted to drugs and people on social media.
Meanwhile, Edward Tuft said in The Social Dilemma:
There are only two industries that call their customers "users": illegal drugs and software.
Markle also claimed that she hasn't used social media in years, despite running a personal blog called The Tig, not to mention the Sussex Royals Instagram account:
I have for my own self-preservation not been on social media for a very long time. I had a personal account years ago which I closed down. Then we had one through the institution in our office in the UK. That wasn't managed by us, that was a whole team.
The Duchess claimed to be completely oblivious to what's 'out there' in social media, which is probably a good thing as Meghan Marklewas considered to be last year's 'most trolled person in the world' and that the online abuse she was receiving was 'almost unsurvivable':
That comes with the territory for the job, I have made a personal choice to not have an account so I don't know what's out there and for many ways, that's helpful for me. I have a lot of concerns for people that have become obsessed with it and so much a part of our daily culture for so many people that it's an addiction, like many others very things in this world.
Meghan then continued to borrow from the Netflix Documentary that she, or perhaps a ghostwriter, must have watched recently:
People who are addicted to drugs are users and people who are on social media are called users. And there is something in there algorithmically creating this obsession that I think is very unhealthy for people.
The Social Dilemma also had a similar line stating 'the algorithm is getting better at keeping us on the screen'.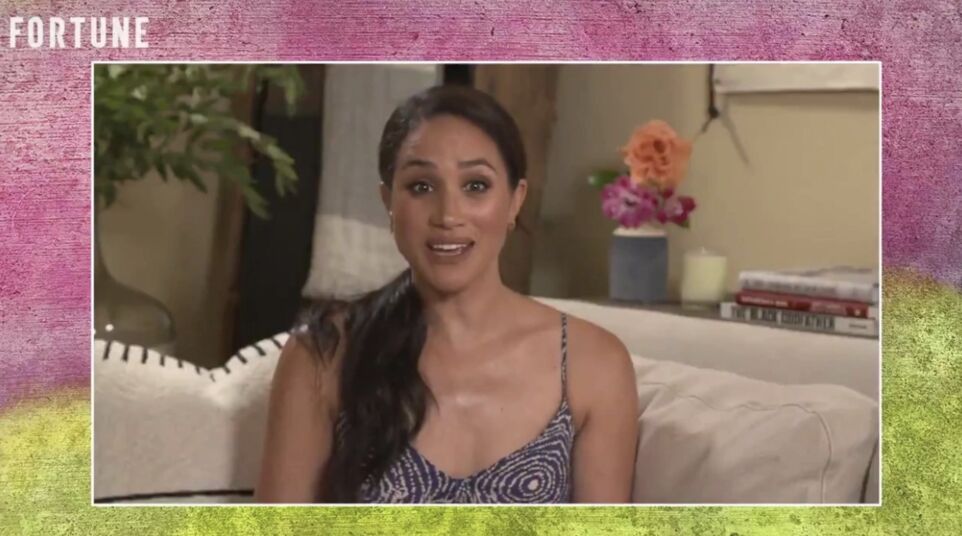 The Duchess of Sussex wrapped up her speech by urging people not to become part of the problem comparing social media with training a dog:
If you don't agree with [something], don't be part of the problem, be part of the solution. Don't, hate share - share something from the right side of the issue so that that's what goes viral. You don't reward bad behaviour with your dog, so you shouldn't do it with anything else.
Meghan Markle'ssocial media speech was intended to address the issues of courage and standing up for your values, the chat summary read:
How do you lead with your values? We are joined by Meghan, Duchess of Sussex, who shares how she's learned to, in her words, chase her convictions with action.
The chat comes just three weeks after another chat with Next Gen Summit where the duchess denied being 'inflammatory.'